Published October 23, 2018 / Updated September 1, 2021
Apple has introduced a new security feature for the desktop OS (that is already a feature on iOS Mobile devices) where you need to allow the application access to your microphone.
"Microphone" is Apple's way of saying "Audio Interface". If you're not getting audio input into your application, then you'll need to grant access to the "Microphone (ie. Audio Interface)" in the Security settings of your OS.
UPDATE: This Security setting will need to be adjusted in all OSX/macOS versions after OSX 10.14 Mojave- this includes OSX 10.15 Catalina and macOS 11 Big Sur.
Changing Privacy settings:
First open your System Preferences, click the Apple in your upper left of your screen and select "System Preferences"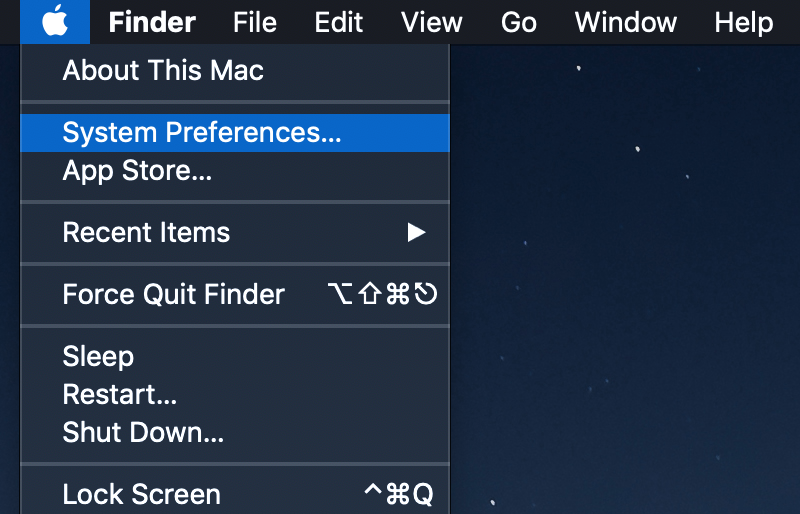 Or click on the cogwheel icon in your Dock.

Then click on "Security & Privacy"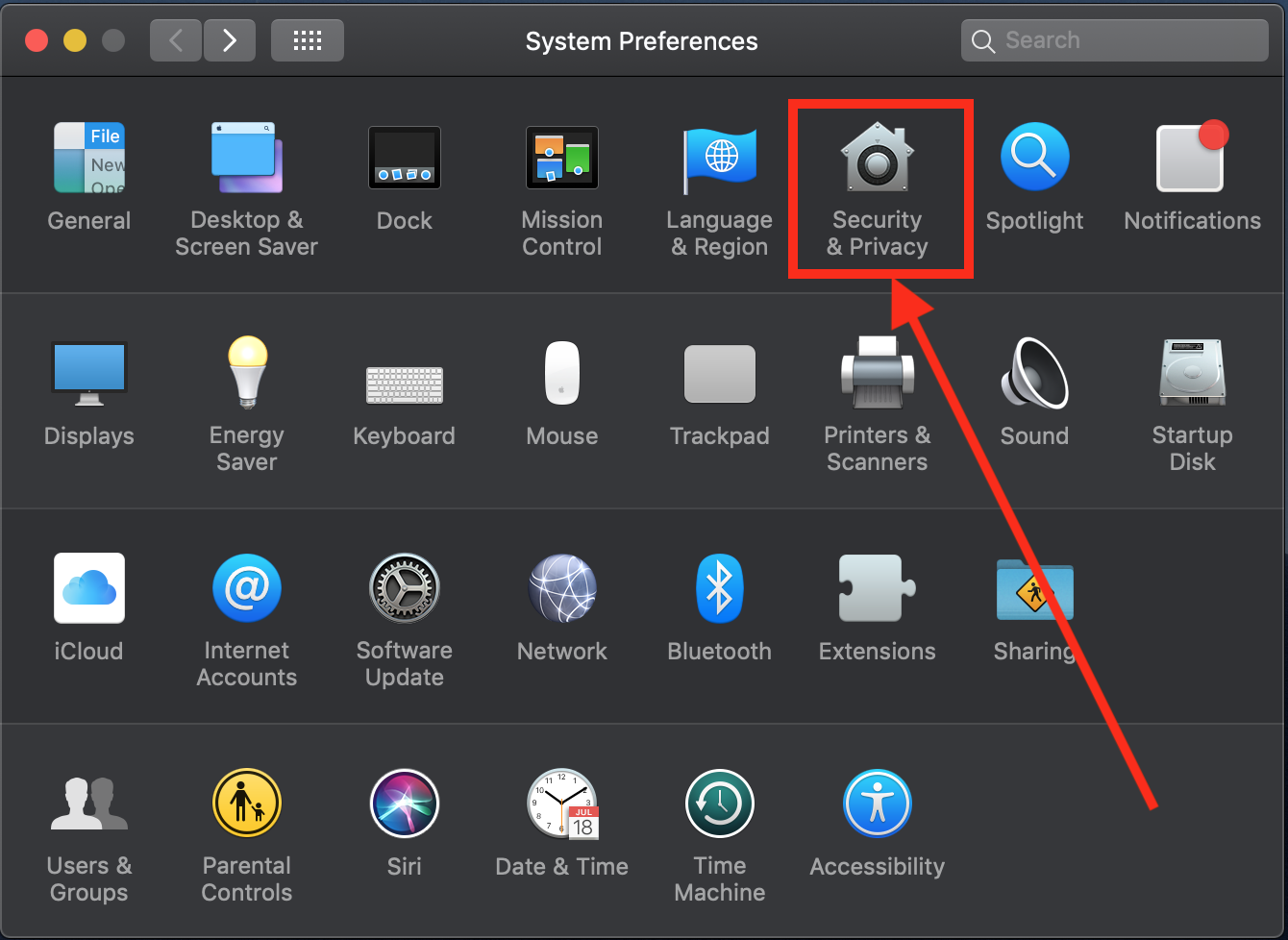 Then you'll need to select the "Privacy Tab" shown here in Blue.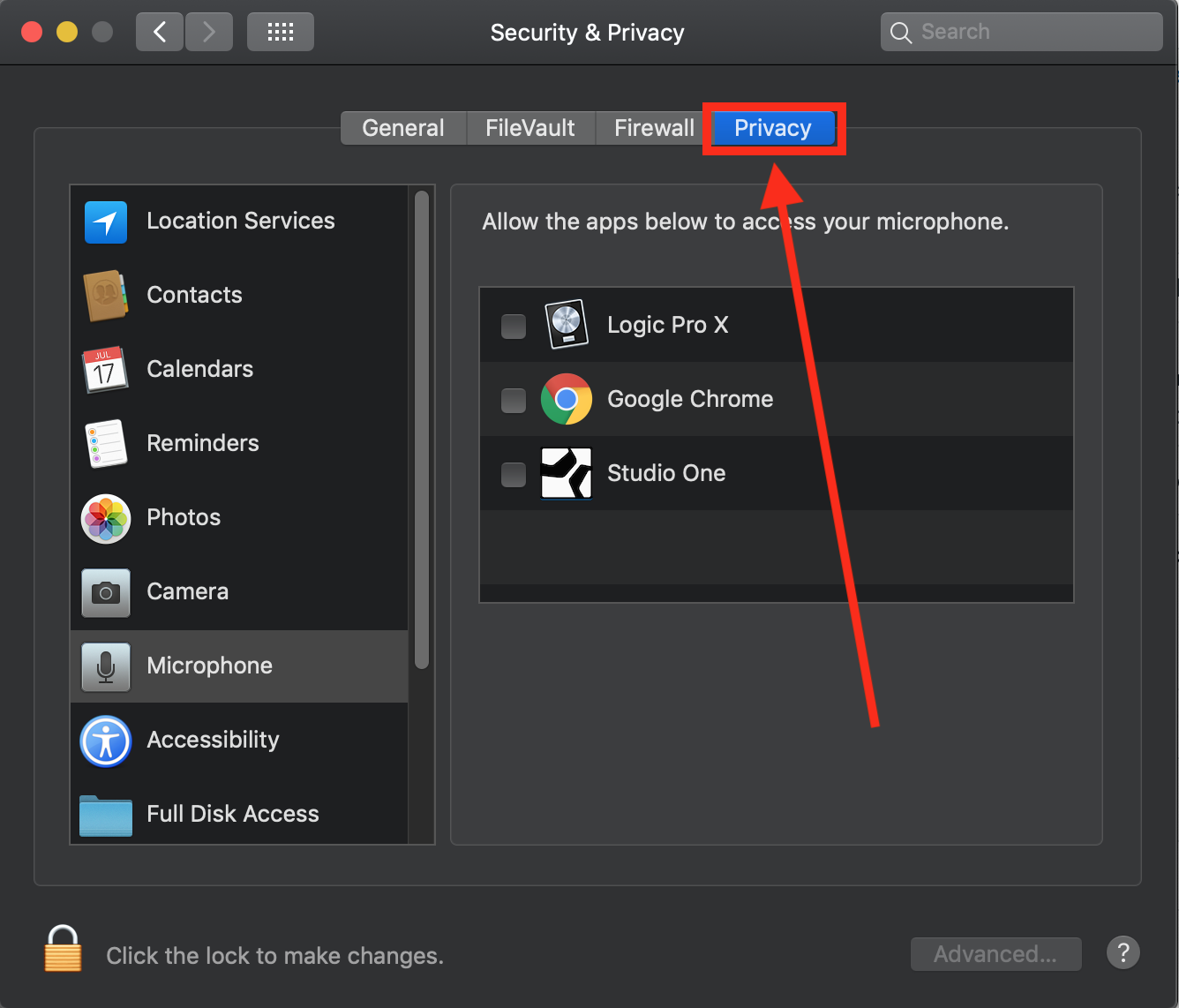 Then on Private screen, on the left column select "Microphone"
Then on the right column check the box next to the applications that you want to grant Audio Input access to. In our case Studio One, you will need to do this for all of your Audio Applications.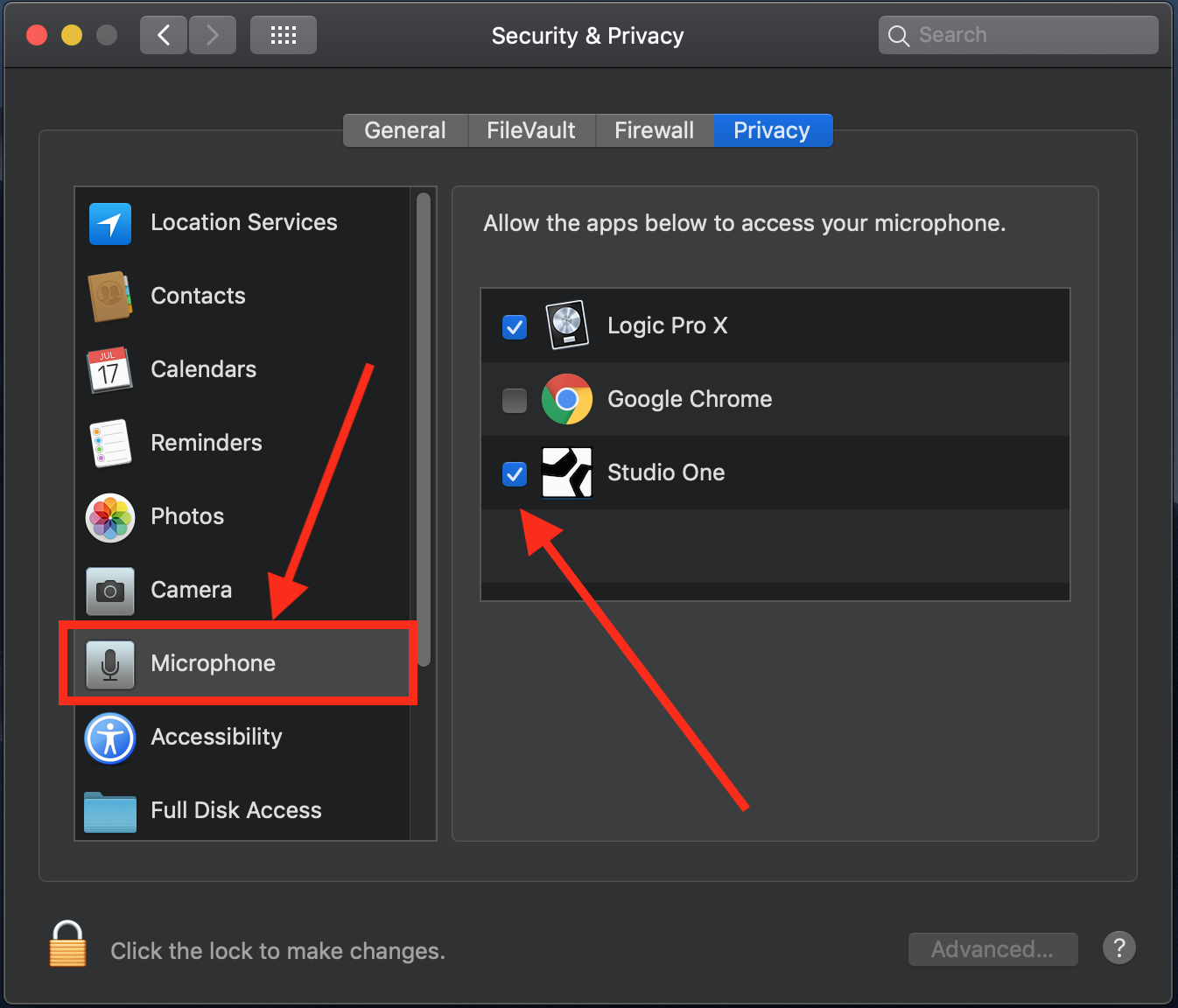 PLEASE NOTE: As you install additional applications, you may need to come back to allow access to them.
======================================================
To report any issues, please contact PreSonus Technical Support by creating a Support Ticket at My.PreSonus.com/Support for further assistance.