This article is to walk you through the purchase and installation of the VocALign Add On.
IMPORTANT NOTES: 
• YOU MUST UPDATE TO STUDIO ONE BUILD 3.3.1 OR LATER IN ORDER TO USE THESE STUDIO ONE ADD-ONS FOR STUDIO ONE 3.
• YOUR REGISTERED ADD-ONS MUST BE IN THE SAME ACCOUNT THAT YOUR STUDIO ONE 3 IS REGISTERED IN.
• YOUR PURCHASED AND REGISTERED ADD-ON MUST BE REGISTERED WITH A VALID PACE iLOK ACCOUNT; AT TIME OF PURCHASE.
• StudioOne build 3.3.1 is not supported to run on Window XP or Vista or MAC OSX 10.6.8.
-- Click Here for StudioOne Specifications!
• StudioOne version 1 does not support the use of the add-ons.
• In order to verify that you are on Studio One Artist version 3.3.1 or later, from within Studio One, click "Help"  on PC and "StudioOne" on MAC in the top contextual menu and then select "About Studio One". This will show you exactly what build of Studio One you are currently running. Should you need to update please click the link below for step by step instructions.
1) Go to PreSonus' online store and locate the VocALign Project 3 Add On: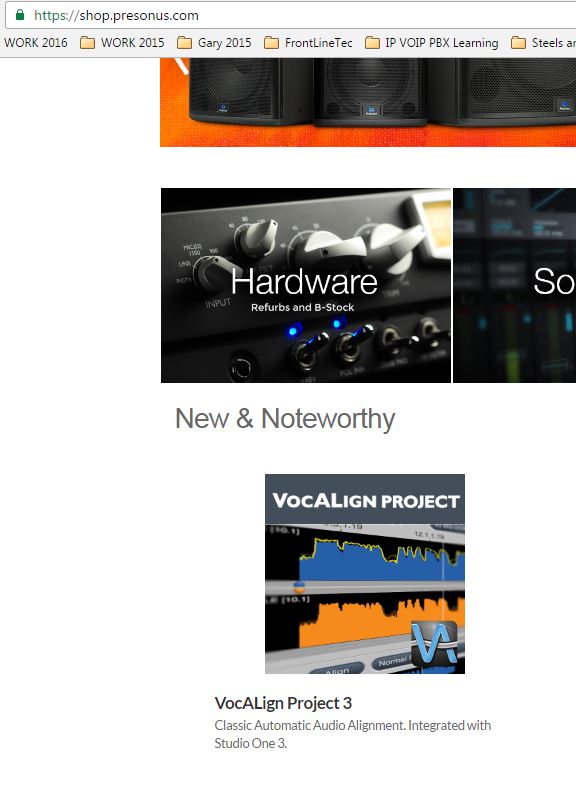 2) Once on the Page for VocALign has been selected, Add the Add On to your Cart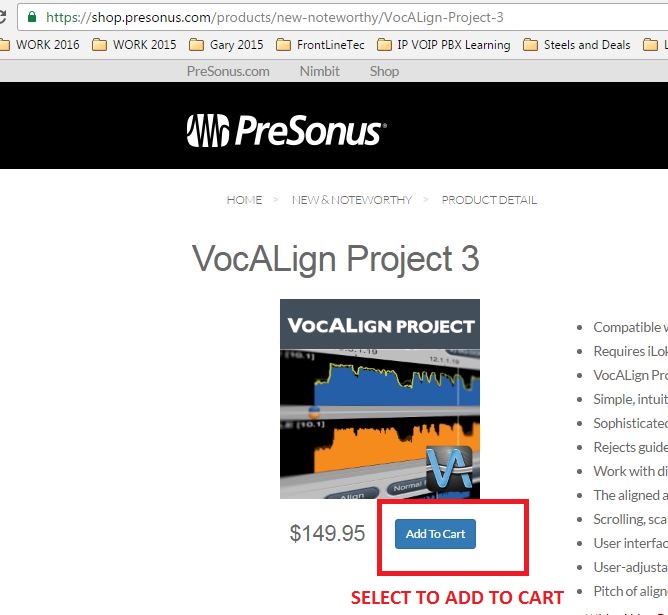 3) Once the Add On has been added to your cart, you will be prompted to supply a valid iLok ID in order to be able to purchase this add on.
***Should you not have an iLok ID please Select " Signnup for a new Pace iLok Account " and sign up.
Upon entering a valid iLok ID, you will be presented with the option to select the ID you entered and validate the email associated with that iLok ID: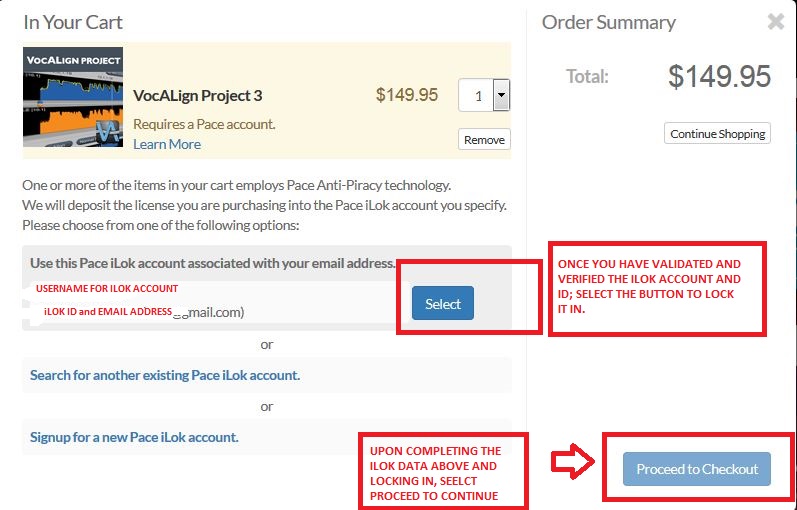 4) Complete the payment in the online store for your purchase.
5) For installation instructions:
Installing Add Ons that Require PACE iLOK Accounts
For assistance with VocALign usage, Please contact SynchroArts via support@synchroarts.com
Related Articles:
Activating iLok - Based Licenses with iLok Manager for Studio One Add Ons
Related Videos:
Using VocALign Project 3 ARA with Studio One 3
iLok How To Videos: https://www.ilok.com/#!resource/video
Related Links:
iLok Manager: iLok Manager Download
Additional Installer Downloads for other DAWs: CLICK HERE