The purpose of this article is to help you troubleshoot devices that fail to initialize, or become unresponsive.
-If you are working with a USB-powered device and the device will not show up on your system, it is possible that you do not have enough voltage on your USB ports. In this scenario, you will need to purchase a Powered, USB HUB. Below are some examples where this can happen.
If you are using a laptop, the USB ports may not be powered as this is a common setup to conserve battery power.

Sometimes the USB ports on the front of a desktop computer are not powered. Try using the ports on the back of the computer or a powered, USB HUB.

You may be using a HUB that is not a powered, USB hub. Check with the manufacture of the HUB to see if it provides power to the USB ports. Replace with a powered, USB HUB if necessary.

If you are using a USB HUB of any type and are still having a problem, try connecting directly to your computer.
-USB Cables
We recommend using the cable that was included with your device.

If your device came with a USB-C to USB-C cable and your computer supports USB-C, use this cable. It is the same connection on both ends of the cable.

If the USB-C port is giving you a problem or if your system does not have a USB-C port, please use the USB-A to USB-C cable to connect to a USB-A port on your computer.

Please keep the length of your USB cable to 6 feet or shorter if you are not using the cable that came with your device.
-Check your USB power settings if you are running a Windows operating system. Below are instructions.
Right-click the Start (Windows icon) button in the Taskbar and choose "Device Manager."

Expand the menu option for "Universal Serial Bus controllers" in the Device Manager so that you can see all of the USB ports on your computer.

Right-click each device under the "Universal Serial Bus controllers" menu and go to "Properties."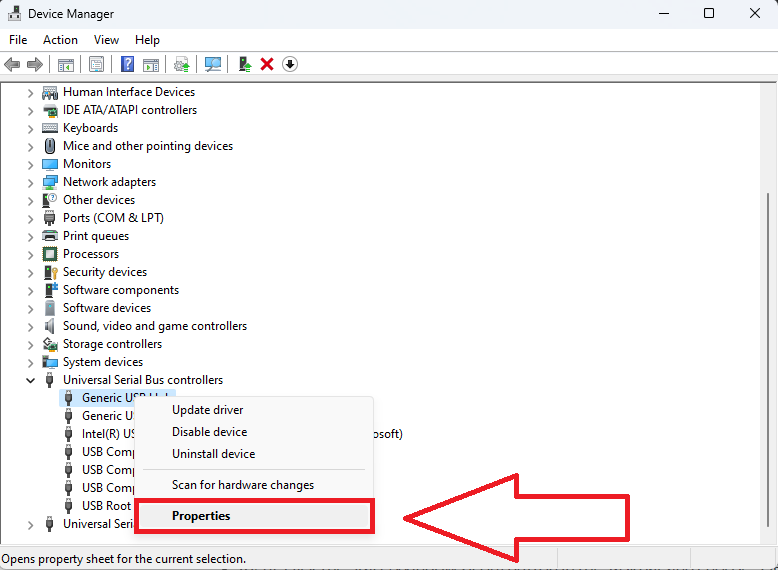 From the "Properties" menu, please select the tab for "Power Management" and uncheck the option for "Allow the computer to turn off this device to save power." Make sure that you press "OK" after unchecking the box so that the option is saved. ***Not all devices will show a "Power Management" tab.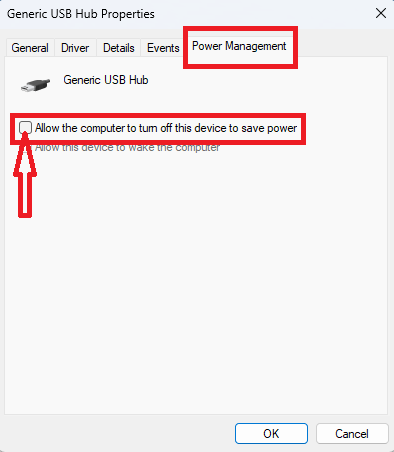 ==================================================================
Please contact PreSonus Technical Support by creating a Support Ticket at My.PreSonus.com/support for further assistance.