Updated July 1, 2022
Before proceeding, please be sure that your computer has the latest Universal Control installed.
Found here: https://www.presonus.com/products/Universal-Control/downloads
------------------------------------------------------------------------------
Studio One sessions can be converted to .capture files for use with Capture 3. This will load all tracks and names in Capture for playback on the StudioLive mixer.
1. Open your Studio One session and click on File>Convert>Capture Session...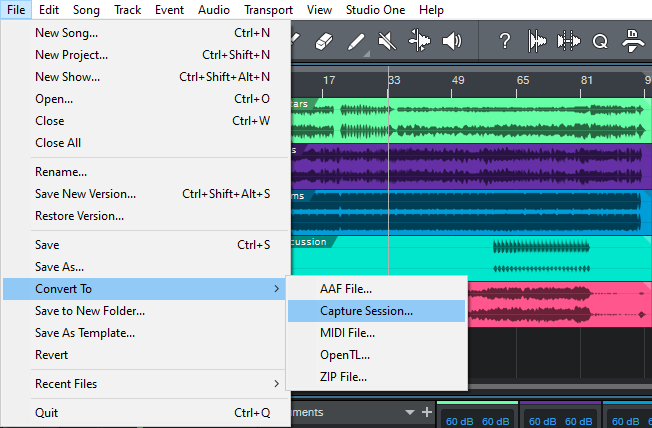 2. Then, choose a location for saving the .capture file. By default the save location will be the same as your Studio One session. You can also choose to save the .capture file to your Capture folder (Documents>Capture).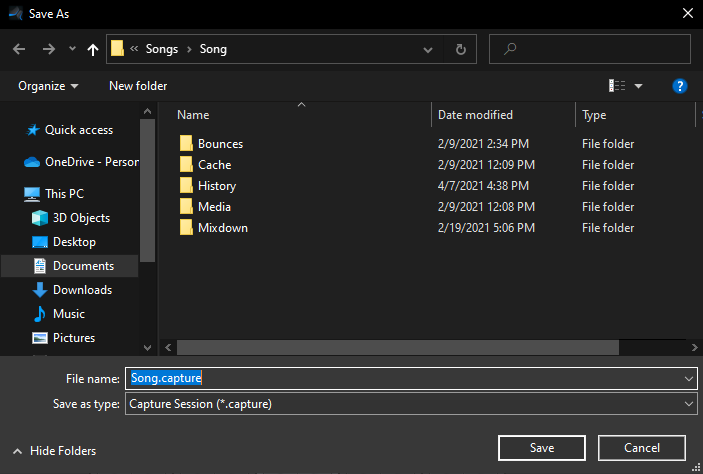 3. Finally, locate and open the .capture file that was converted from Studio One session and click "Open".
The tracks from your Studio One session will appear in Capture and you can resume playback on the StudioLive.
==================================================================
Please contact PreSonus Technical Support by creating a Support Ticket at My.PreSonus.com/support for further assistance.