Updated July 1, 2022
Before proceeding, please be sure that your computer has the latest Universal Control installed.
Found here: https://www.presonus.com/products/Universal-Control/downloads
------------------------------------------------------------------------------
What does "Cannot create new sessions if the audio device is Stereo," mean?

Capture will give you this message if you do not have the PreSonus device listed as the default audio device listed inside of the software.


Pro Tip: If the currently selected audio device has exactly two outputs (as with the built-in audio card in a Mac or PC), Capture goes into Stereo Mixdown Mode.


Stereo mode enables you to listen to Sessions while away from your StudioLive. While in Stereo Mixdown Mode, Capture connects all tracks to the stereo output and adjusts the volume of the output automatically to account for stereo summing.


Unless the StudioLive's driver is selected, you cannot create a new Session or record new audio.

This problem can be corrected in two ways.
1. Go to the list at the bottom of the start page in the center of the Capture and select the PreSonus audio device.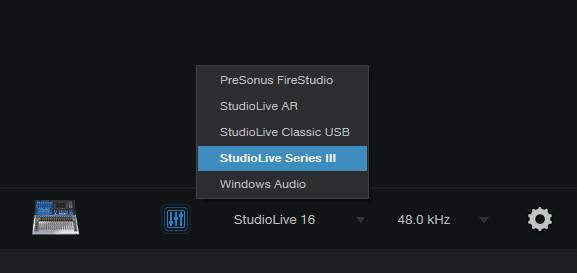 2. Click on File > Option... and select the Audio Device from the list here.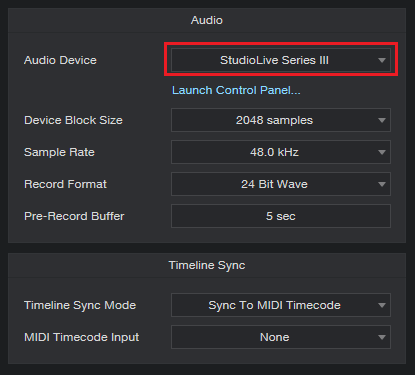 IMPORTANT NOTE: Switching out of Stereo Mixdown Mode (from built-in audio to StudioLive) will place your mono inputs into stereo pairs.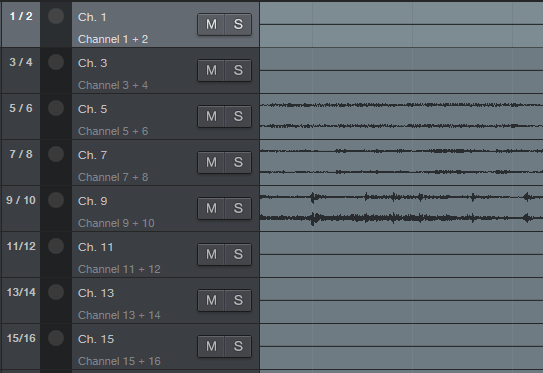 If this happens, choosing File>Revert will delete any changes that have been made since you last saved the session.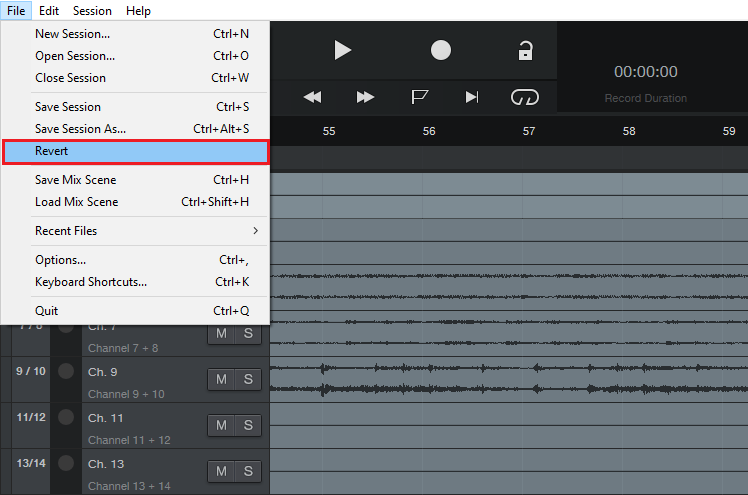 All mono tracks will return to their normal state and you can save/close the session.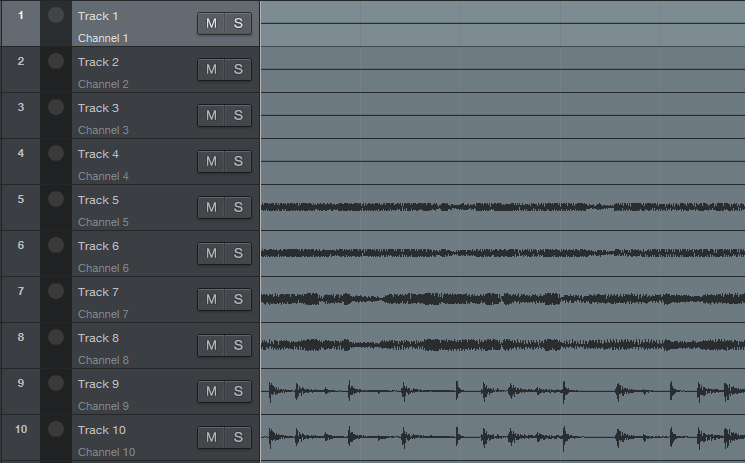 ==================================================================
Please contact PreSonus Technical Support by creating a Support Ticket at My.PreSonus.com/support for further assistance.