Published, 7th April 2022
PLEASE NOTE: Install Universal Control for access to the mixer, firmware updates, and extended preset editing. Revelator Downloads Page
Open Google Meet, and click on the vertical dots in the lower right corner of the Google Meet window. In the pop-up menu, choose "Settings" by the cog icon.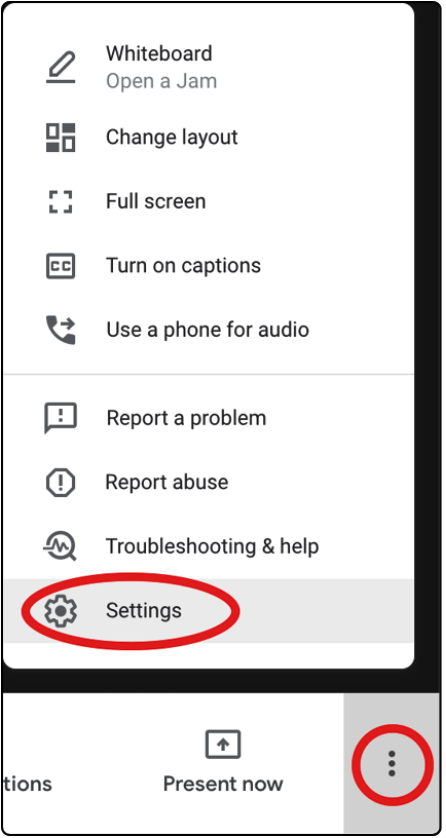 Google Meet's Audio menu will be highlighted by default. If Revelator Dynamic is not already selected,
Click the down arrow under Microphone and Speakers and click on "Revelator Dynamic."
Mac Users running Revelator Dynamic in Single Mode will see one instance of Revelator Dynamic shown as follows:

Windows Users will always see Revelator Dynamic, Stream A, and Stream Mix B. This is normal.
Mac users can choose between Single-Mode and Multi-Mode in Universal Control.
In Multi-Mode, you can choose "Revelator Dynamic or Stream Mix A or B depending on your preference.

Power User Tip: Google Meet will switch audio devices automatically to the last device connected to your system. There is a chance that the next time you open Google Meet that it may default to a different audio device without notifying you. Check your audio settings to make sure Revelator Dynamic is selected. PreSonus has no control over how this device selection works
==============================================================
Please contact PreSonus Technical Support by creating a Support Ticket at
My.PreSonus.com

for further assistance.