Published March 9, 2022
If you use the AudioBox USB template in Studio One the Audio Input and Output settings should be automatically configured. If you do need to manually configure the Audio I/O settings, here are the steps on how to do this.
Open a new song in Studio One. Navigate to the menu bar at the top of the page and click on Song | Song Setup to set your sample rate and resolution and also configure your audio I/O.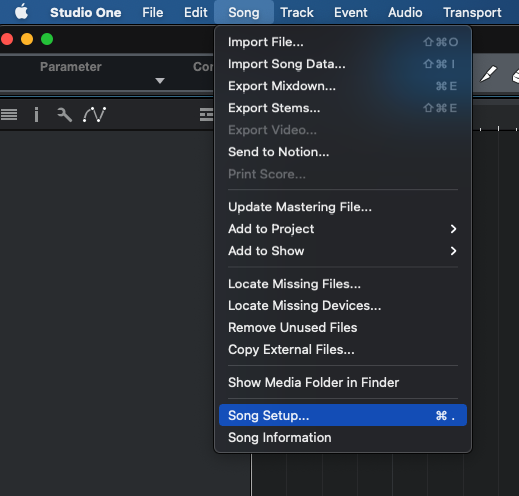 Click on the Audio I/O Setup tab.

From the Inputs tab, you can enable any or all of the inputs on your AudioBox GO that you'd like to have available. We recommend that you create a mono input for each of the inputs on your interface. If you plan on recording in stereo, you should also create a stereo input as well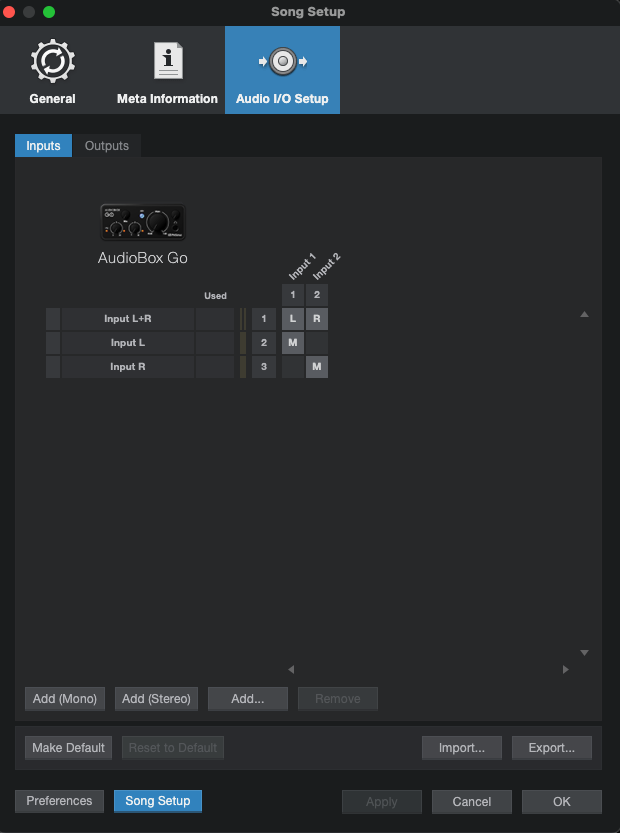 Click on the Outputs tabs to enable any or all of the outputs on yourAudioBox GO. In the lower right corner, you will see the Audition Select menu. This allows you to choose the output from which you will audition audio files prior to importing them into Studio One Artist. In general, you will want this to be the main output bus.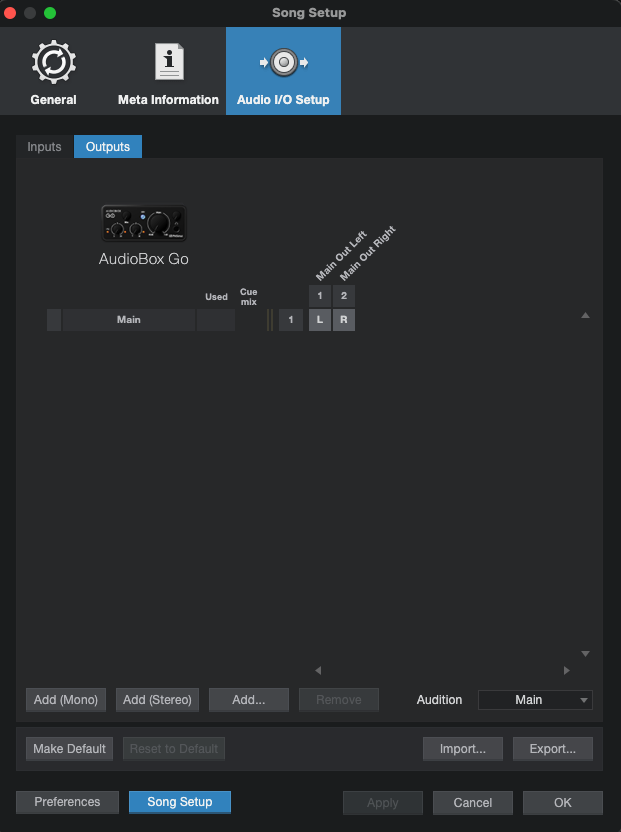 ======================================================
Please contact PreSonus Technical Support by creating a Support Ticket at My.PreSonus.com for further assistance.