Published Feb 25th, 2022
Once you have connected your AudioBox GO there are a few simple steps you will need to take to set it up in Studio One. These steps are the same for both Mac and Windows users.
First, please ensure that you have downloaded and installed Universal Control. Instructions on how to do this can be found in section three of the user manual.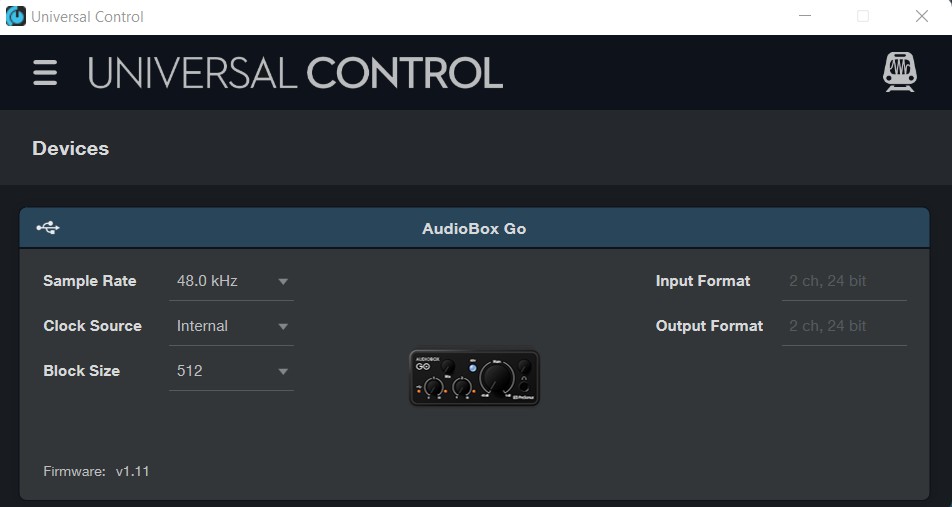 Next, open Studio One. Th first thing you will see is the start page. From here you can create a new song, check out the latest news and updates and, most importantly, set up your Audio device.
In the middle of the Start page, you will see the Setup area. Studio One automatically scans your system for all available drivers and selects a driver. By default, it will choose a PreSonus driver if one is available.
If you do not see your device listed on the Start page when you launch Studio One, click on the Configure Audio Devices link in the Setup area to open the Options window.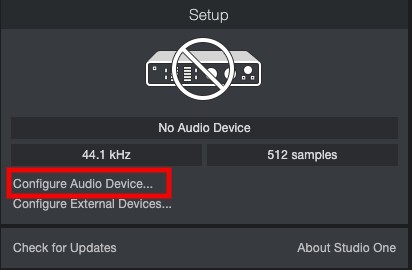 In the Options window, click on the Audio Setup tab and select your device driver from the drop down menu. Mac users will see two drop down menus for Playback and Recording Device. Both of these should be set to AudioBox GO. Then, click OK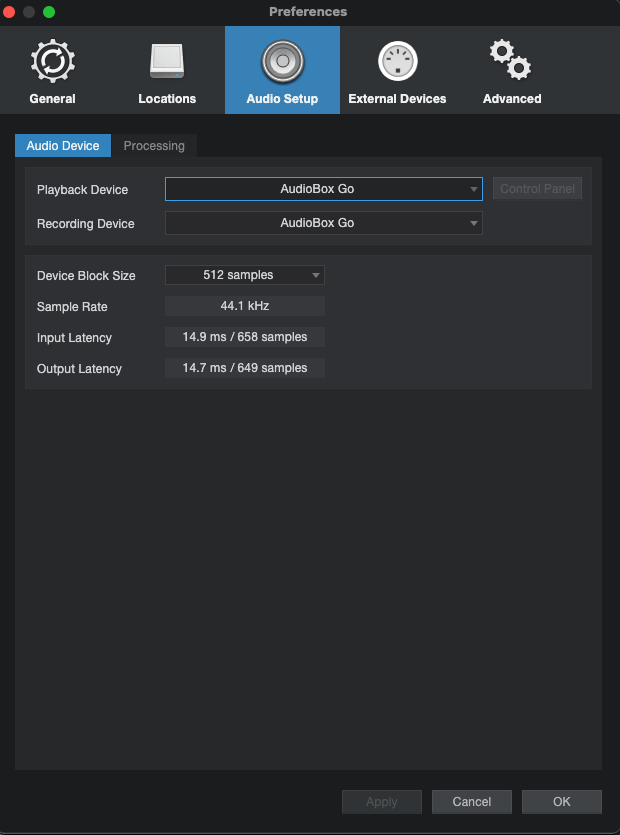 For Windows users, there will be a single drop down menu for Audio Device. Click on the drop down menu and select AudioBox. This is the correct device to use for all AudioBox products, including the AudioBox GO.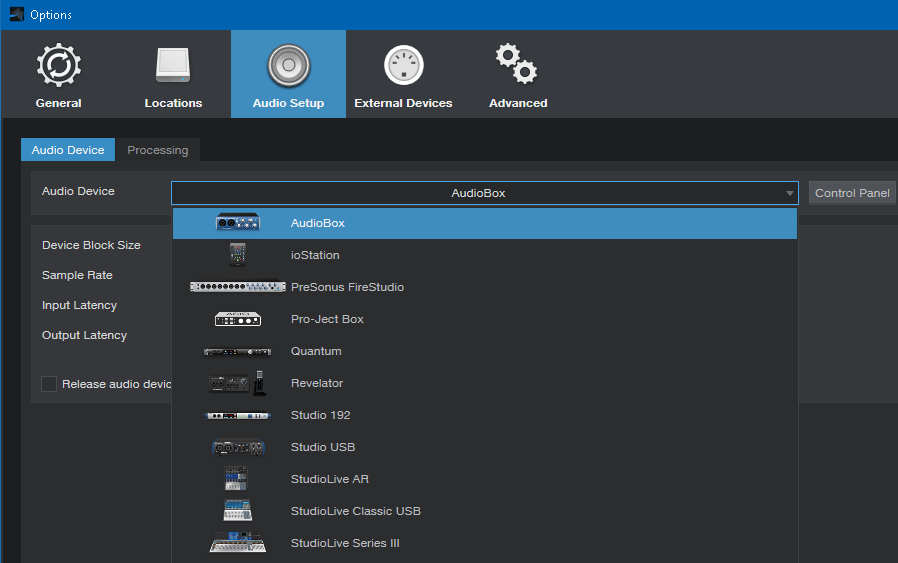 Once you do this, your AudioBox GO will appear on the Start page.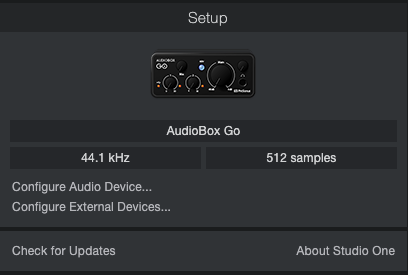 ======================================================
Please contact PreSonus Technical Support by creating a Support Ticket at My.PreSonus.com for further assistance.