Published July 16th, 2021
Updated May 20, 2022
During the course of a support ticket, you may be asked to reset the firmware on your ATOM Pad Controller. Alternatively you may need to factory reset your ATOM Pad Controller if it is behaving unexpectedly for example.
To reset the firmware on the ATOM Pad first, disconnect the ATOM from your computer. Next, hold down the 'Setup' button and reconnect it. No pads will illuminate on the ATOM.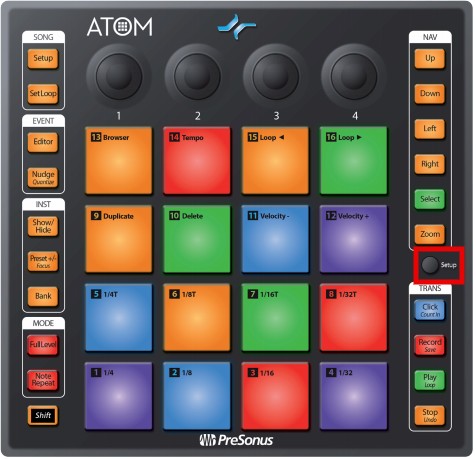 Next, click on the ATOM icon in Universal Control. Universal Control should now ask you to update the firmware.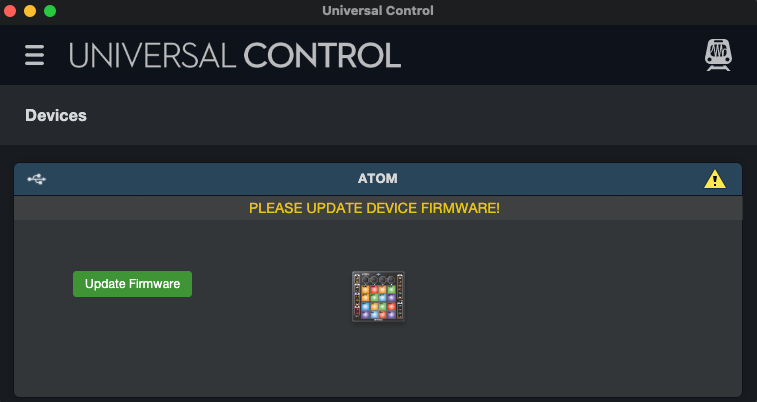 Each pad will illuminate green as the firmware update progresses. Universal Control will notify you when the update is complete.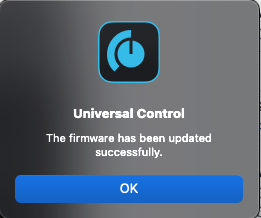 That's it, you're done!
==============================================================
Please contact PreSonus Technical Support by creating a Support Ticket at
My.PreSonus.com

for further assistance.