Published June 22, 2021
PLEASE NOTE: Please ensure that you have downloaded & installed Universal Control onto your computer.
By default, the ioStation 24c is in Studio One operation mode. To switch to Logic operation, press and hold the NEXT button while powering on your ioStation 24c, then press the Mute button to enable Logic (MCU) operation.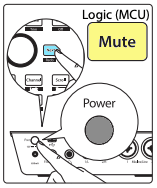 Open Universal Control and check to see if there are any firmware updates for your ioStation 24c. You may need to select Settings>Rescan Network to see the update.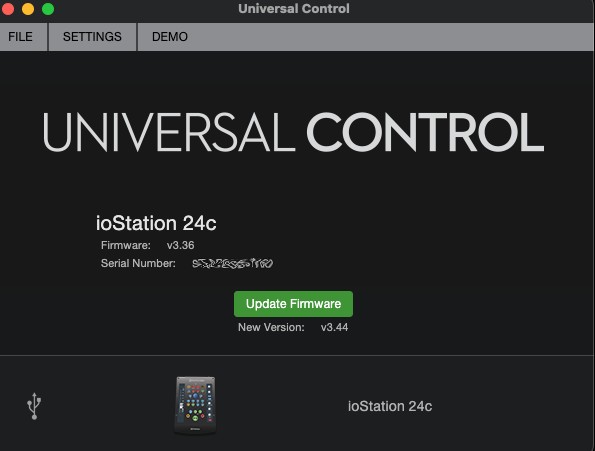 Once you have connected your ioStation 24c to your computer, launch Logic. The ioStation 24c will auto-configure as a Mackie Control Universal device. If for some reason this does not happen, you will need to enable it manually.
1. If you do not have Advanced preferences enabled, go to Logic Pro | Preferences | Advanced Tools…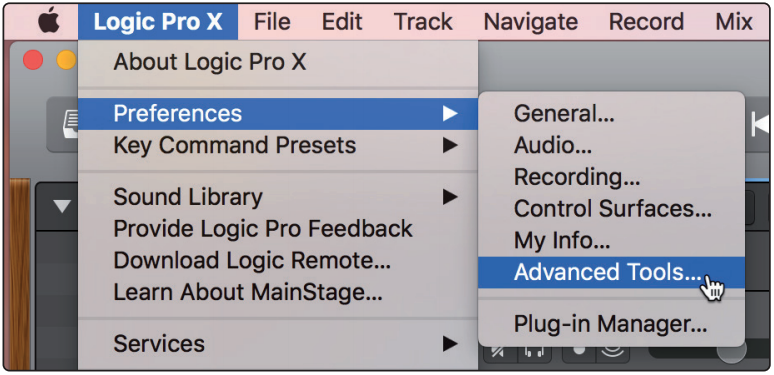 2. Enable "Show Advanced Tools."

3. Go to Logic Pro | Control Surfaces | Setup…

4. In the pop-up menu, go to New | Install…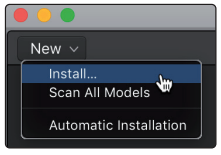 5. From the list of devices, select Mackie Control.

6. Click Add.

7. Right-click on the Mackie Control in the Control Surface Setup and select Show/Hide Inspector.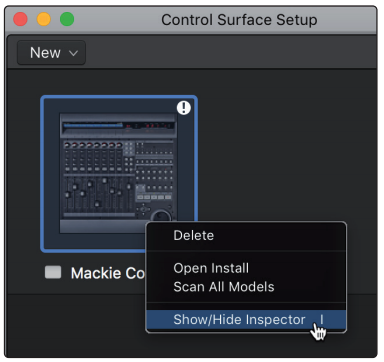 8. In the Inspector, set the Input and Output ports to "ioStation 24c."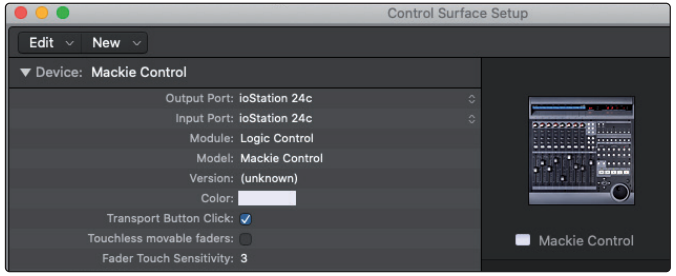 Your ioStation 24c is now ready to use. Enjoy!
==================================================================
Please contact PreSonus Technical Support by creating a Support Ticket at
My.PreSonus.com

for further assistance.