Updated 18 Jun 2021
The AI series mixers have the ability to save and load Presets to and from their internal memory using the UC Surface software running on PC, Mac, or iPad.
NOTE: Because certain functions in UC Surface require communication with an actual mixer, some features may not function correctly or be available when using the 32.4.2AI or RM32AI Demo in Universal Control. This includes the ability to save and load presets.
Loading Presets in UC Surface:
Press the Presets button.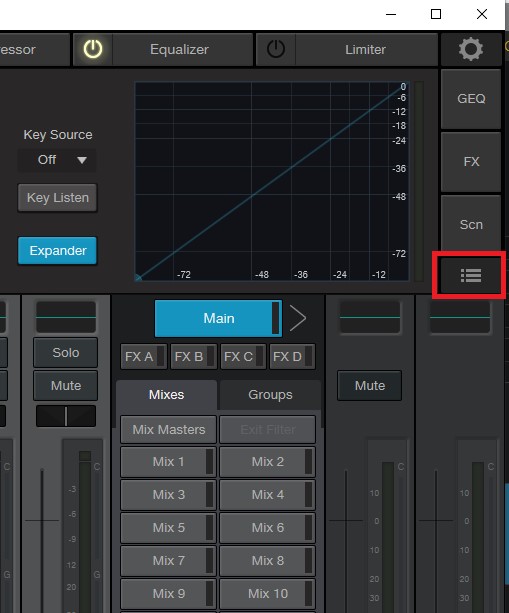 This brings you to the Presets view, where you can save and load Presets to and from an overall bank or to a specific category.
To load a Preset, first select the channel you would like to apply to Preset to. Click the drop down arrow next to the channel name to get a list of all channels or click the left / right arrow to scroll through channels.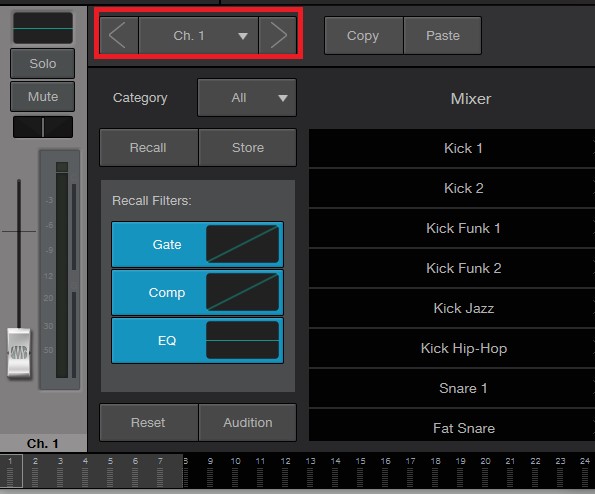 Next, select the preset you would like to apply. Scroll down the list or select a category. Highlight the Preset and click Recall.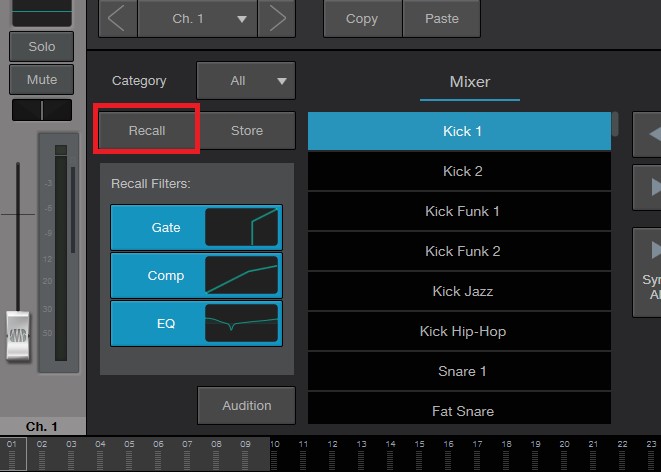 Saving Presets in UC Surface:
If you have created settings that you would like to save to apply in the future, you can save that preset on the mixer.
Scroll down the list to select an empty location or select a category and do the same. Highlight an empty location and click store.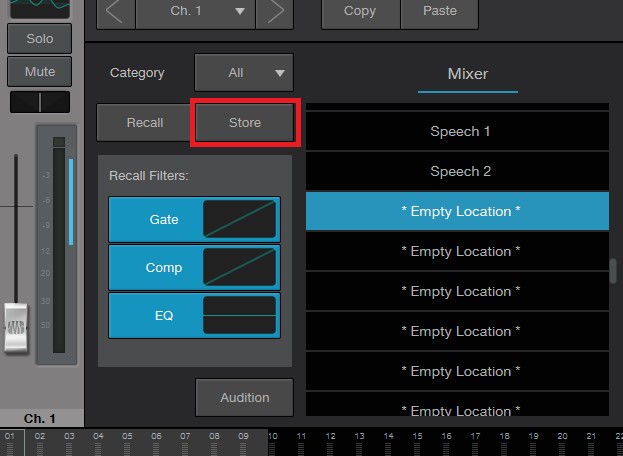 You will see a 'Store Preset' pop-up allowing you to name your preset. If you did not select a category you will need to select one here.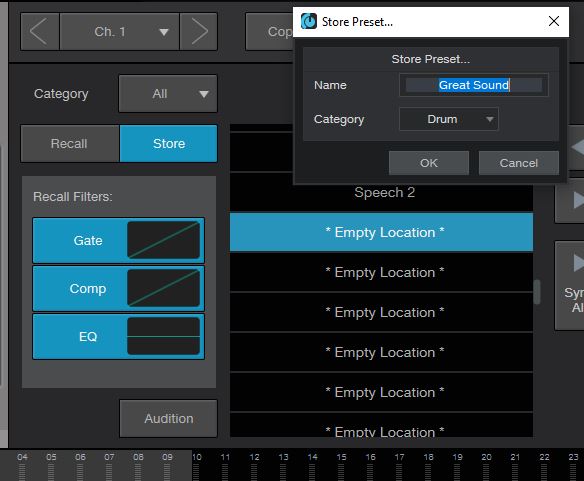 When you click OK, your list will refresh and you new preset will populate at the bottom of the list. Scroll down to see it.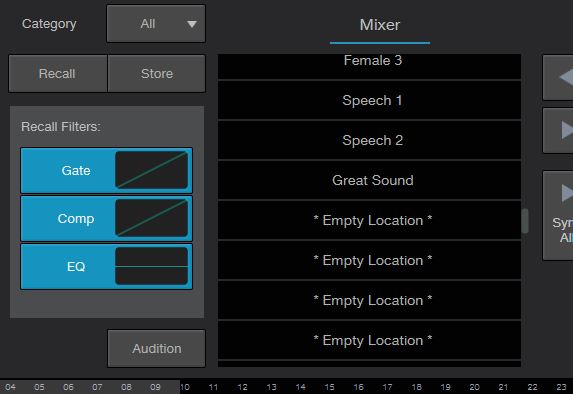 Copying Presets to Local Device:
In addition to saving your presets to the mixer, they can be copied to a local device.
They can be copied en masse or individually by clicking one of the arrows between the mixer / local columns that point right.
Once copied, you will see the presets in alphabetical order listed in the local column.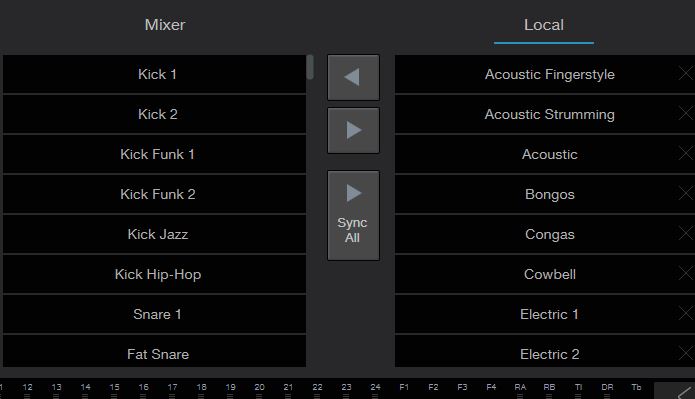 *NOTE* Sync all will not copy presets back to the mixer. To do so, highlight the desired preset and then click the arrow facing left.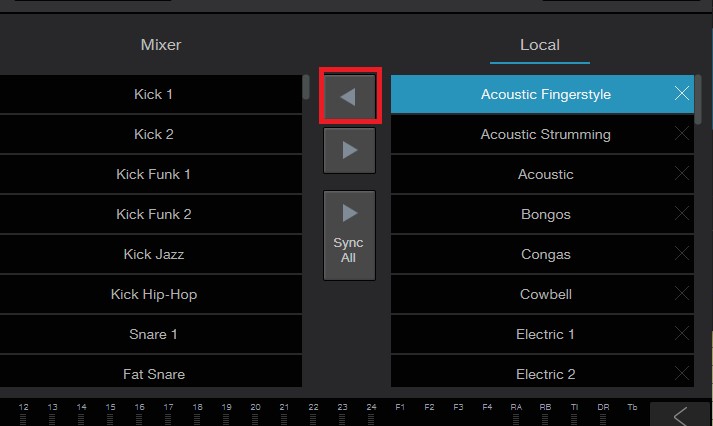 ==============================================================
Please contact PreSonus Technical Support by creating a Support Ticket at My.PreSonus.com/Support for further assistance.