Article Published April 26, 2021
Control of PreSonus devices via iPad has been a feature for more than a decade. Connecting a PreSonus Mixer, Interface or Controller directly to an iOS device instead of your MacBook or PC was limited to only a few devices namely the AudioBox iOne and iTwo using the MFi (Made for iOS) interface.
We are updating our compatibility to expand to a greater extent of the PreSonus USB Audio device catalog. Using your iPad / iPhone to record audio will depend on several factors including available memory, battery life and the type of adapter you have connected.
All PreSonus USB Audio and MIDI interfaces / controllers work class compliant. It is up to the operating system to determine how extensive that support will be. iOS/iPadOS much like macOS also support class device connectivity.
iOS/iPadOS supports more than two channels of audio so connecting any of our interfaces will afford you full I/O limited only by the application you are running.
PreSonus USB Audio mixers, interfaces and controllers will work when directly connected for audio / MIDI recording with iOS/iPadOS devices: iPad Pro, iPad, iPad Air, iPad Mini, iPod Touch, and iPhones.
Compatibility for iOS devices with Lightning and USB-C connections on iPhone 5 SE (and beyond?), iPad Series (all types) and iPod Touch.
The method of connecting your iOS/iPadOS device to your PreSonus interface or controller will vary depending on which Apple device you have and which PreSonus device you wish to use with it.
Bus-powered interfaces and controllers include:
AudioBox USB

AudioBox USB 96

AudioBox Go

AudioBox iOne / iTwo

AudioBox 22VSL

Revelator USB Microphone

Revelator IO24

Studio 24/c

Studio 26/c

ATOM

ATOM SQ
Externally-powered interfaces and controllers include:
StudioLive Series III Mixers (consoles and racks)*

StudioLive AR/c series mixers

Studio 68c

ioStation24c

AudioBox 44VSL

FaderPort 8/16

FaderPort 2018

FaderPort Classic
The following devices have software controlled mixers that send all outputs to 1/2 by default. However the software mixer can be bypassed allowing full access to all I/O from your software.
Studio 1824c

Studio 1810c

Studio 192

Studio 192 Mobile
NOTE: Mixer Bypass feature is not accessible from an iOS device and must be done while connected to a PC or Mac running Universal Control software.
The interface will remember the setting when disconnected from the computer and when power cycled while disconnected from the computer.
Remember to re-enable the mixer when you reconnect it to the computer to have audio out of outputs 1/2 unless you manually assign the outputs in the operating system preferences or in your DAW.
----------
Apple iOS/iPadOS devices do not support installation of custom device drivers for iPad, therefore the PreSonus products listed below are not supported when directly connected or connected with adapters.
However, this is not to be confused with Universal Control, which will control these devices when connected to the same network as the iPad device.
Quantum series Thunderbolt interfaces

StudioLive AI digital mixers

StudioLive Classic (1394) mixers
For StudioLive Series III mixers, USB audio interfaces, and MIDI controllers that have their own power supply (i.e. a wall-adapter or AC plug), you can use a USB-Lightning to USB Camera Adapter to connect to an iOS/iPadOS device via the iOS/iPadOS device's Lightning port.
https://www.apple.com/shop/product/MD821AM/A/lightning-to-usb-camera-adapter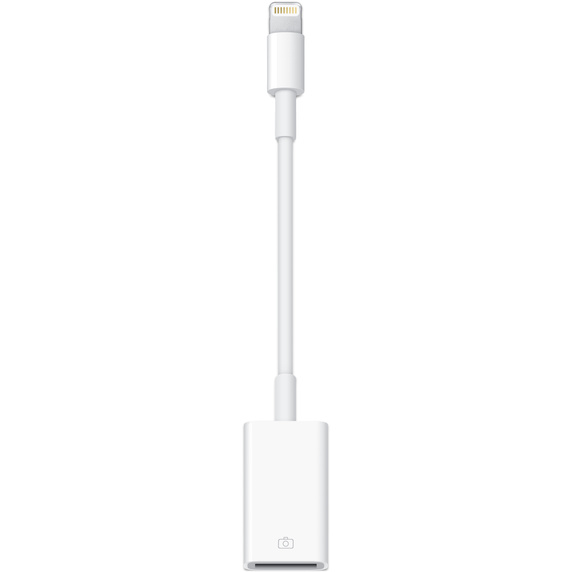 Note that this does not allow you to charge your iOS/iPadOS device while using an interface or controller.
In order to charge your iOS/iPadOS device while using an interface or controller, you'll need to choose the Lightning to USB3 Camera Adapter with Power adapter.
For bus-powered audio interfaces and MIDI controllers with no external power supply, you'll add even greater capability and versatility to your iPad Pro by powering the Lightning to USB 3 Camera Adapter with a USB Power Adapter. For iOS Devices with Lightning, you'll need the Lightning to USB Camera Adapter.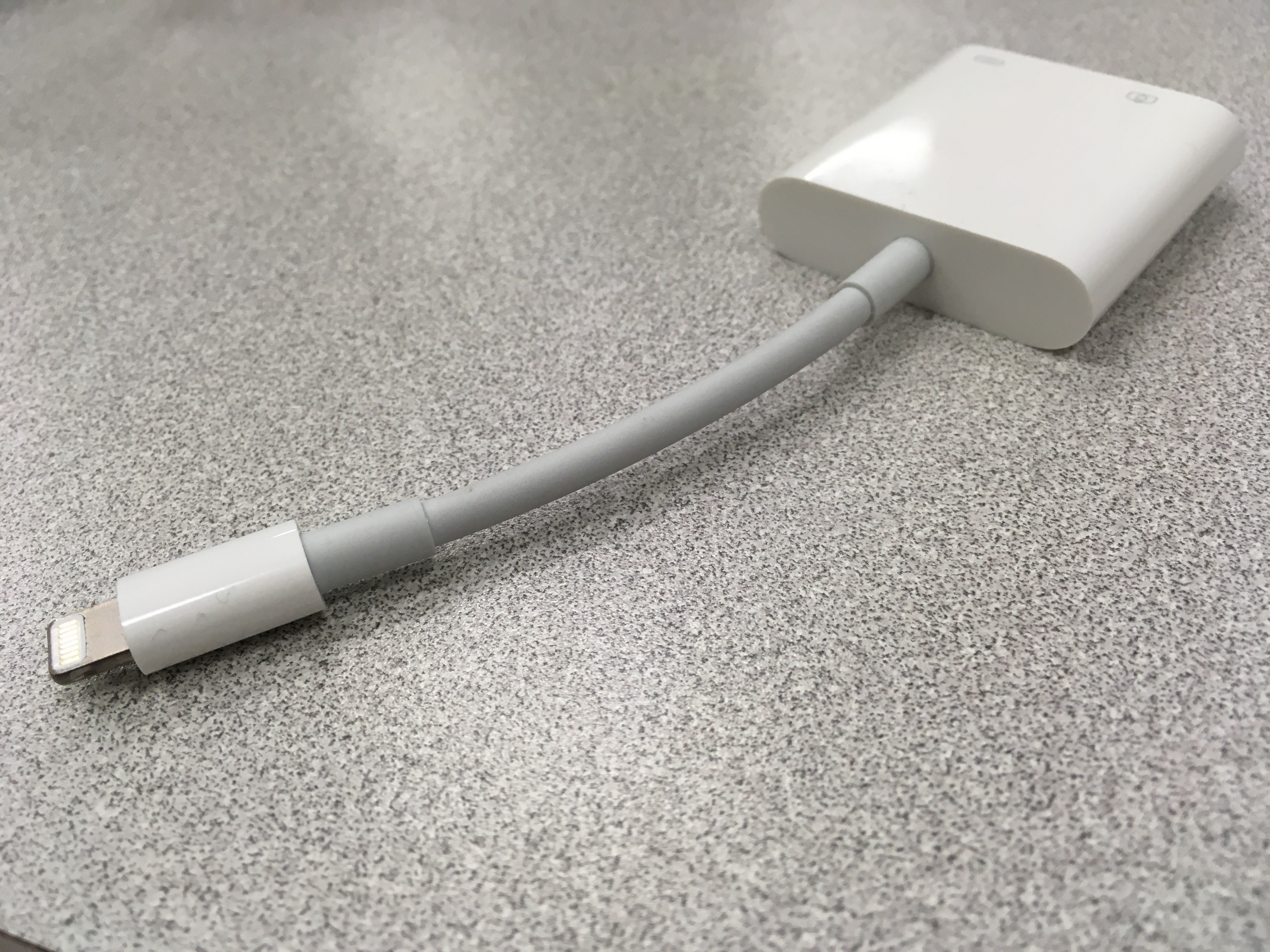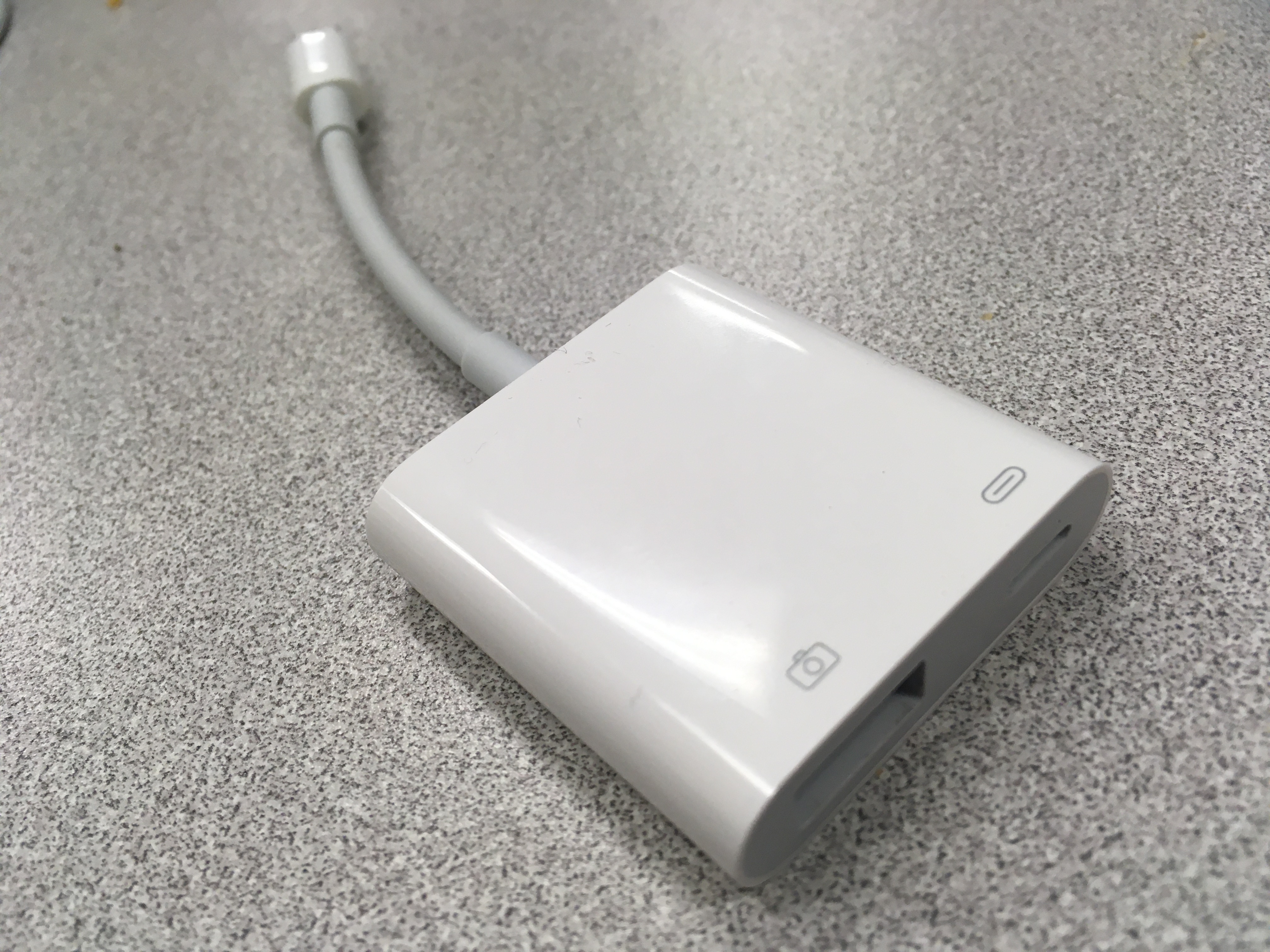 https://www.apple.com/shop/product/MK0W2AM/A/lightning-to-usb-3-camera-adapter
This Camera Connection Kit has USB port and a power passthrough that you'll need to connect to a power source such as:
5V-1A Adapter that comes with the iPhone

10w USB Power Adapter—older model USB charging adapter from Apple that came with iPads.

12w USB Power Adapter—newer model adapter from Apple like this one:
https://www.apple.com/shop/product/MGN03AM/A/apple-12w-usb-power-adapter
Newer iPad Pros use a USB-C connection. iPad Pro 11-inch (1st and 2nd generation) and iPad Pro 12.9-inch (3rd and 4th generation). https://support.apple.com/en-us/HT209186
For these newer iPad Pro models, some of our devices will power directly off of the iPad, however we still recommend using a Camera Connection Kit. Apple makes a USB-C to Digital AV Multiport Adapter with a USB-C power passthrough, USB A connector, and HDMI.

https://www.apple.com/shop/product/MUF82AM/A/usb-c-digital-av-multiport-adapter
Here is a diagram for connecting to a power adapter: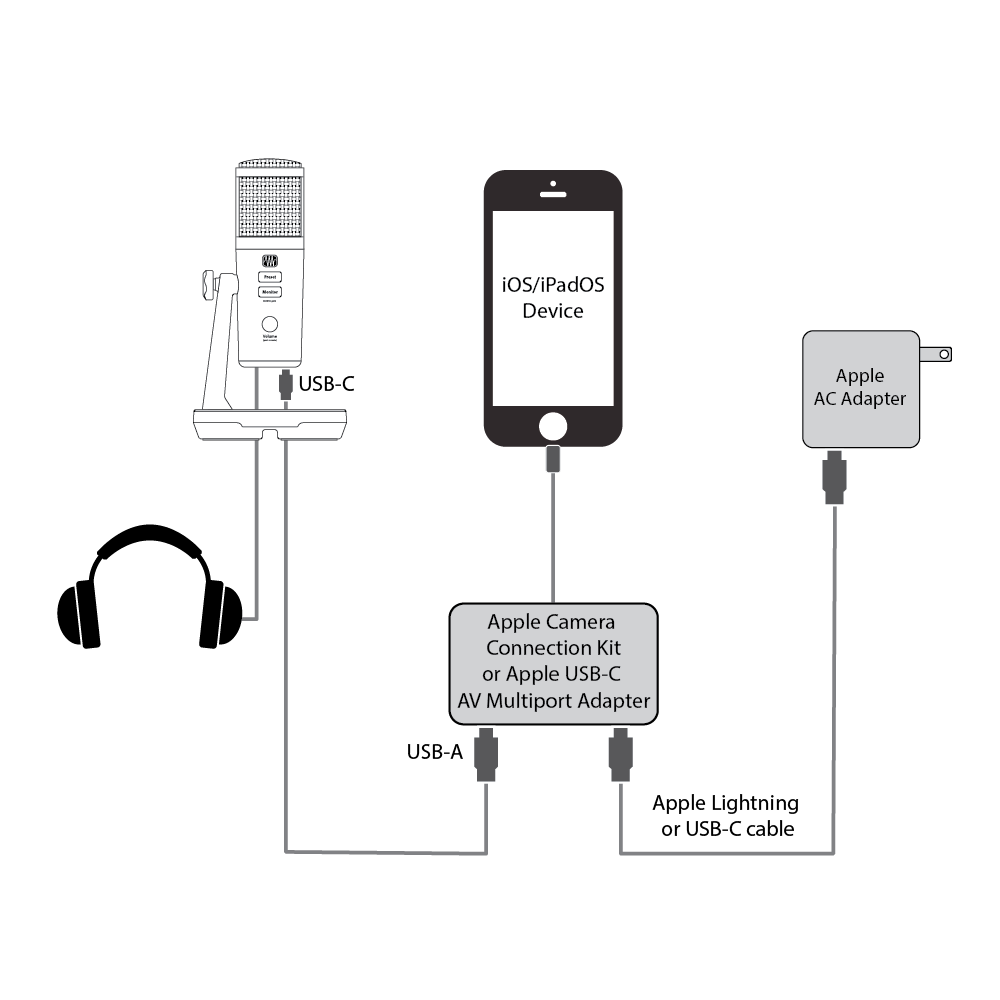 For those who need to run in remote applications where external power is not accessible, running a bus-powered USB audio interface with a battery pack is possible. Using a bus-powered device such as an AudioBox USB 96, Studio 24c / 26c or Revelator USB microphone with your iOS device will work with a mobile battery pack, however using a battery pack with 2600mA or greater is strongly recommended. Keep in mind that when running with a battery pack, your battery drain can vary with feature usage. Older batteries may not hold a charge as long or will discharge faster. Consider carrying backup battery packs.
In our testing of Revelator we found that battery banks of 10000mAh or greater worked the best.
Here is a diagram for connecting a Revelator with a portable battery bank: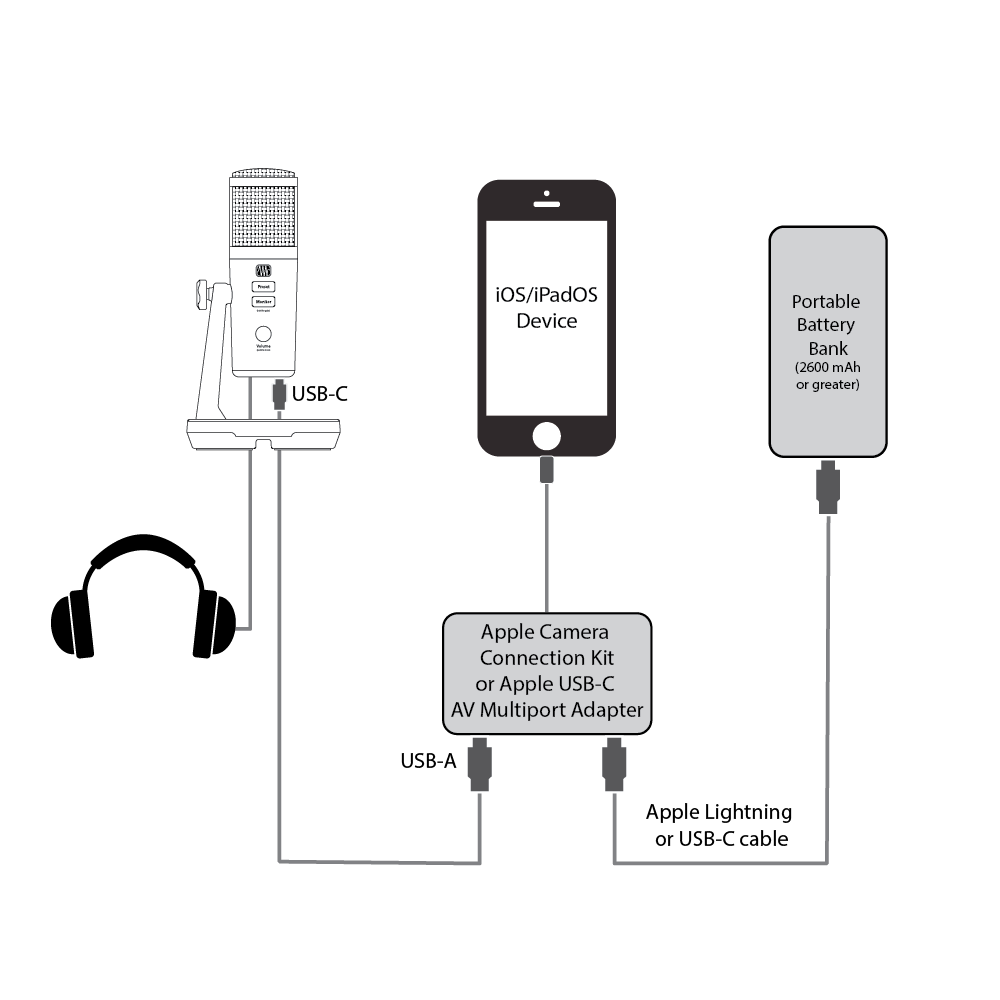 Notes:
Using a USB hub may be necessary in order to connect multiple devices. We suggest using a quality externally powered USB 2.0 or 3.0 hub.

We found that using the powered Insignia USB 3.0 4-port hub did not work well with the FaderPort 8 and 1824c on an iPad Pro (3rd Gen) running Auria Pro DAW.

When we used the Aukey CB-H18 USB 3.0 hub, everything performed as it should.

Some applications have limitations depending on model of iOS/iPadOS run, make sure to check with application requirements.

Not all applications support all the sample rates the interface that you're using. Check application features before purchasing or using to make sure.

Capture for iOS (Full Version) is a stereo mix out application only, it was originally designed for use with the AudioBox iOne / iTwo line of products, however it can be used with any audio interface that will work with an iPad. If you require the ability to map outputs beyond Main (Left / Right) then you'll need to consider using another app such as n-Track, Auria from Wave Machine Labs, Multi-Track DAW or some other app that has that feature.
Known issues:
StudioLive Series III mixers support a 64x64 USB 2.0 configuration. This causes some DAW apps on iPadOS to crash on launch. Some of these include Auria Pro from WaveMachineLabs and n-Track Studio. We have reached out to these companies to notify them and are working with them to resolve this issue.

UPDATE: As of 5/11/2021

Wave Machine Labs reports that the Series III will appear as a 24 x 24 device, available in the current version.

N-Track reports they've delivered a fix where the

current update handles all the 64 inputs and is limited to 48 output channels.

AudioBox 1818VSL works for input, however output is not possible, consider using either Studio 1824c or Studio 192 instead.

iOS 14.5 ~ iOS 14.8 - appears to not allow connectivity on iPhone with USB Audio interfaces and the Apple

Lightning to USB 3 Camera Connector Kit Adapter

.

Upgrading to iOS 15 resolves this issue. This issue was reported to Apple.