Reviewed April 15, 2021
Before proceeding please be sure your firmware is updated on your StudioLive and that you are using the latest Universal Control:
StudioLive Series III Console - Firmware Update
StudioLive Series III Rack mixer - Firmware Update
Universal Control:
https://www.presonus.com/products/UC-Surface/downloads
==============================================================
A Series III Rack mixer can be used as a stagebox with a Series III Console mixer.
NOTE: This will require an ethernet cable to connect the two mixers via the Network Audio Connection port. After connecting your mixers check that there is a SOLID amber led and BLINKING green led at the point of connection.
Here is a list of our recommended Ethernet cabling for AVB usage:
1. On the console, press the 'Home' button. Then touch 'Audio Routing' on screen followed by 'Remote I/O Setup' on screen.
2. Ensure that your mixer appears as a connected device and touch the drop down arrow on the right.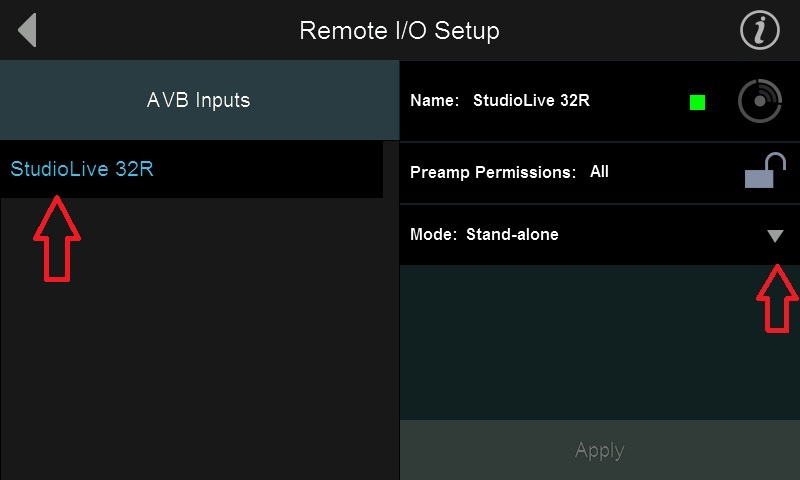 3. In the drop down menu, touch 'Stagebox'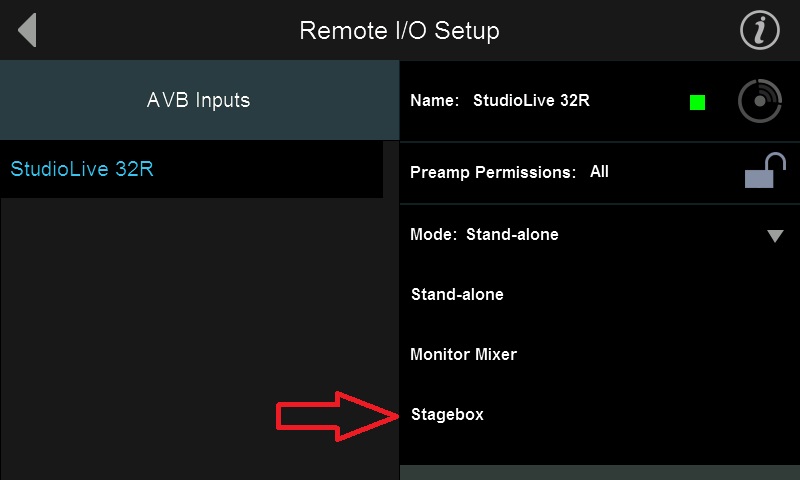 4. The "Apply' button will now illuminate. Touch it to continue.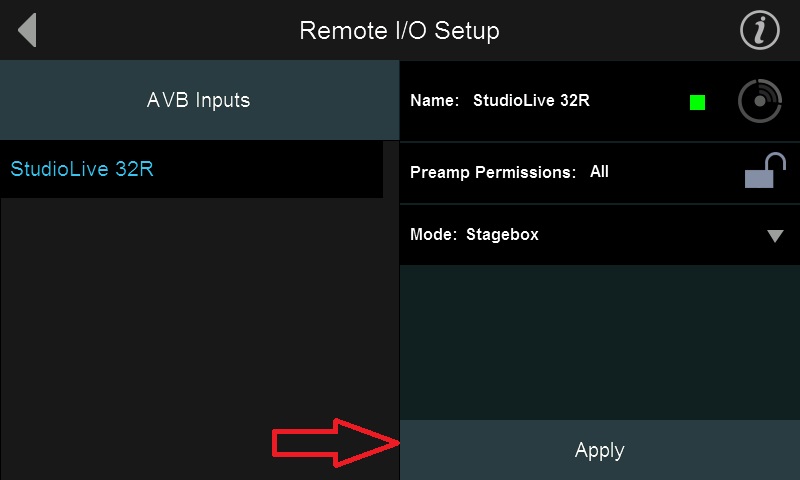 5. The following screen will ask you to confirm 1:1 routing for input and output. Touch apply.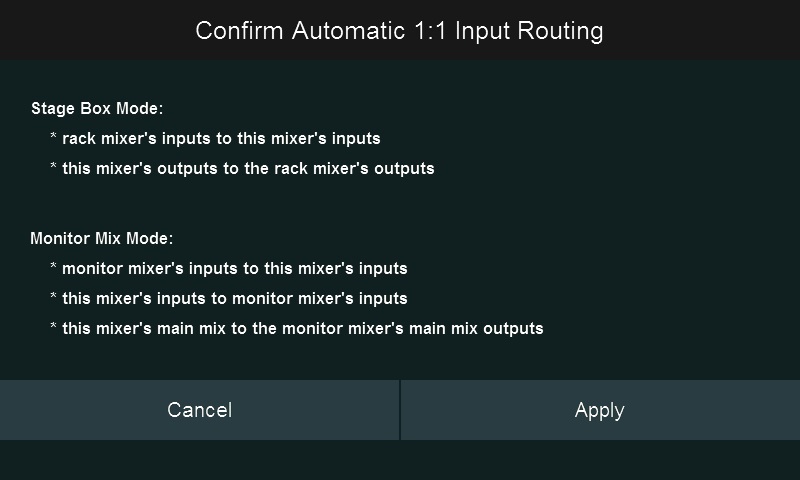 Now the stagebox setup is complete. When you set the inputs on the console to 'Network' input-type, the channel will source from the corresponding input on your rack mixer.
StudioLive Series III - Switching Channel Input-Types in Universal Control/UC-Surface
Outputs will mirror 1:1 from the FrontOfHouse StudioLive as well. For example, Mix 1 set on the console will be routed to mix output 1 on the rack.
======================================================
Please contact PreSonus Technical Support by creating a Support Ticket at My.PreSonus for further assistance.