Created 11/17/2020
Before proceeding, please be sure your firmware is updated on your StudioLive:
StudioLive Series III Console - Firmware Update
StudioLive Series III Rack mixer - Firmware Update
====================================
First, press [Home] on the StudioLive using 2.4+ firmware (released 11/17/20).
Then, choose the "Audio Routing" menu.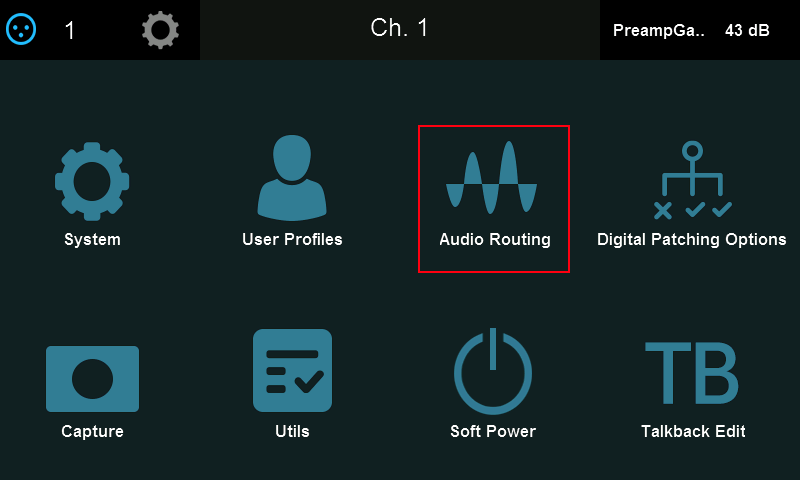 Previously named "Stagebox Setup", choose the "Remote I/O Setup" section to arrange AVB I/O.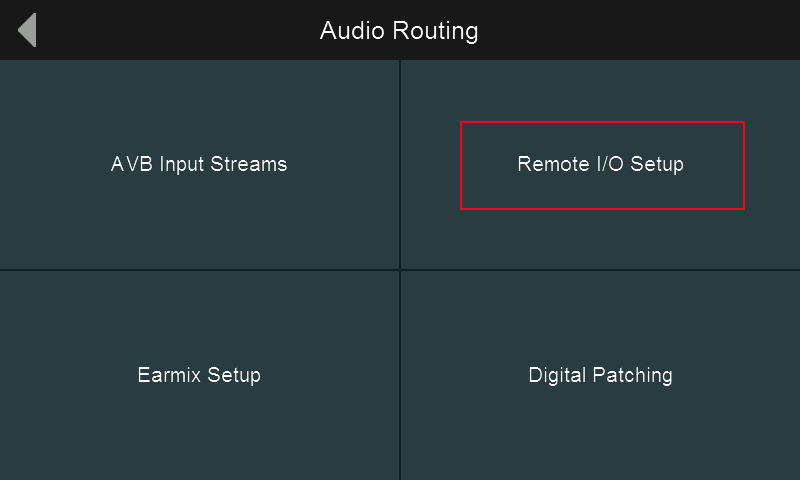 Select the "AVB-D 16" from the list of available AVB Devices.
Then, assign the Outputs FROM the StudioLive (AVB) of your choice tp the AVB-D 16.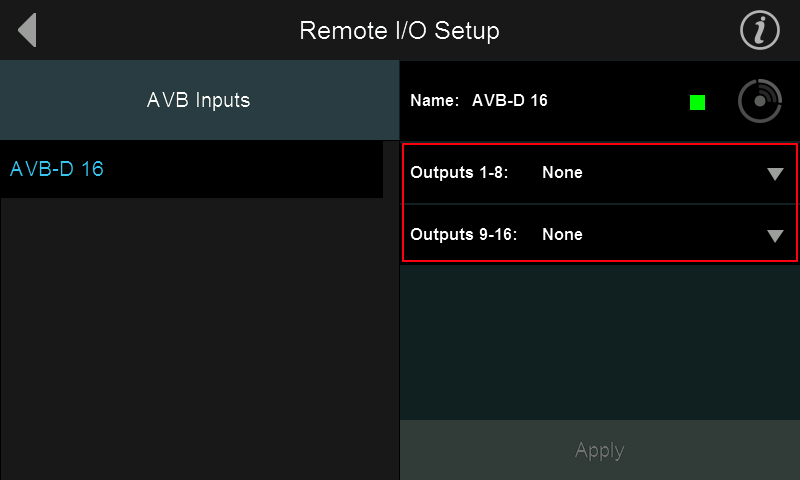 Choose the AVB Sends you wish to Send to DANTE (StudioLive Channels 1-16 being sent in the Screenshot below)
Then press "Apply" to send AVB Sends to the AVB-D 16.
Your DANTE network will now receive these 16 Channels through the AVB-D 16.
(NOTE: You will need to route I/O from Dante Controller)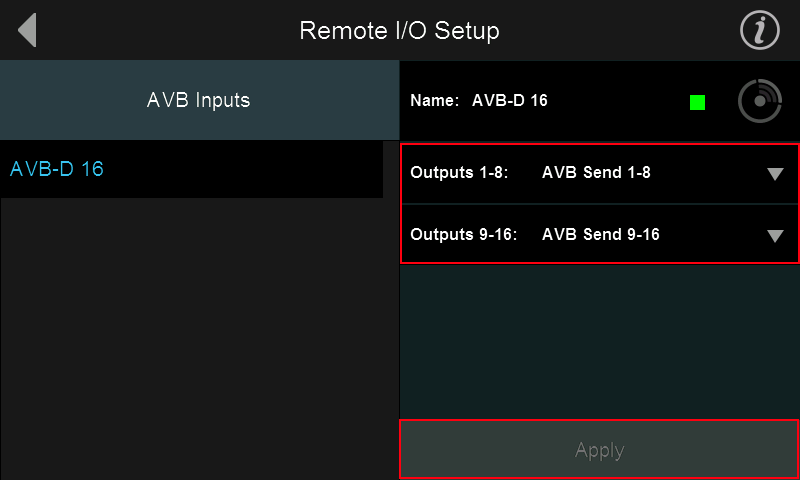 Return DANTE Channels from the AVB-D 16 to the Channels on the StudioLive of your choice,
Then set those Channels to [Network] input-type.
*In our example here, we are sending the StudioLive's channels 1-16 TO the AVB-D 16 and returning 16 DANTE sourced channels FROM the AVB-D 16 to the StudioLive's inputs 17-32. (See screenshot below)*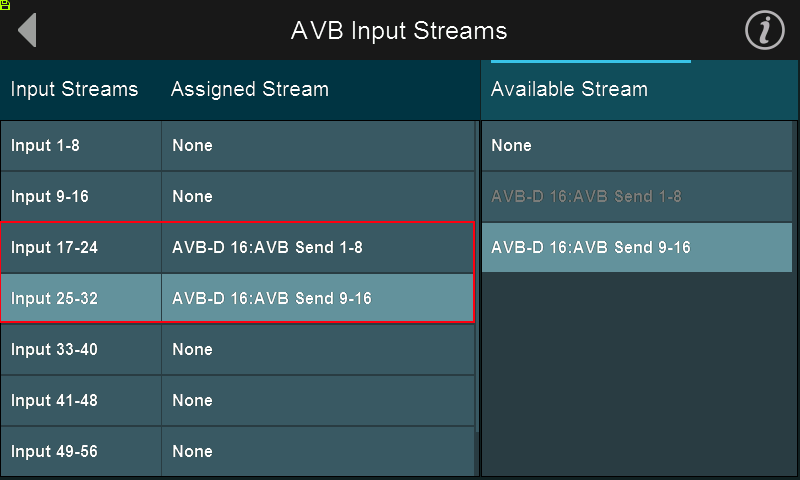 ====================================================================
Please contact PreSonus Technical Support by creating a Support Ticket at My.PreSonus.com/Support for further assistance.