Updated June 17, 2021
Please download Universal Control before you connect the ioStation 24c to your computer. This is important as the ioStation 24c receives firmware updates through the Universal Control application.
Once Universal Control is installed and downloaded please open Studio One.
PLEASE NOTE: Starting with Studio One version 4.6.1 and included in all current versions of Studio One, the PreSonus ioStation 24c is listed in the Interface device list.
To check your version of Studio One, on the Start page at the bottom in gray text will show your version number. If it is not the right version, click on the Help menu and select "Check For Updates".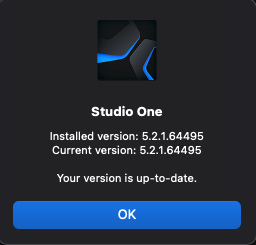 To select the ioStation 24c as your device in Studio One 5.
Click "Create A New Song" in the Studio One start page.
Click on "Interfaces" tab.
Scroll down the list alphabetically to "ioStation24c"
Fill in Song Title and change other relevant song setup info and click OK.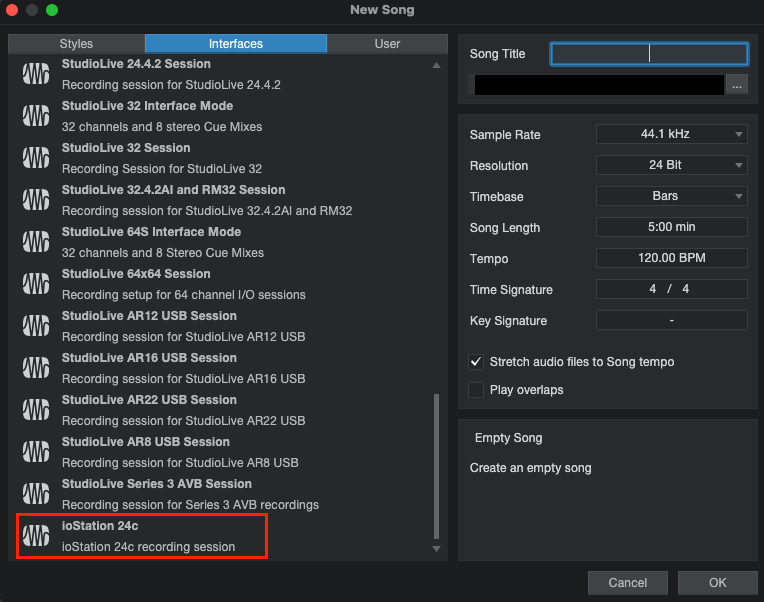 The arrange window will open with your device tracks armed.
Make sure to adjust the Mix Knob on the front panel (to the right) between Record and Playback to hear your audio input / output through Studio One.

For additional information and more detailed setup instructions for custom I/O setup review the ioStation 24c manual. Section 9.2.1 (page 37) will show you how to setup the ioStation 24c manually or to check your settings.
The manual can be found on the ioStation 24c downloads page or in your PreSonus account with your registered products.
==================================================================
Please contact PreSonus Technical Support by creating a Support Ticket at My.PreSonus.com for further assistance.