Published March 10, 2020
Quantum 2626 is a Thunderbolt 3 compatible interface that uses the USB Type-C connector.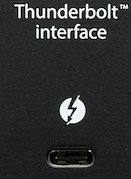 Thunderbolt 3 is backwards compatible with Thunderbolt 2 (and Thunderbolt 1) systems that use the Mini Display Port connector.


It is possible to connect the Quantum 2626 to a Thunderbolt 2 (and Thunderbolt 1) computer provided the correct Thunderbolt 3 to Thunderbolt 2 bi-directional adapter is used, meaning data can travel both up and down the same cable. While there are many Thunderbolt 3 to Thunderbolt 2 adapters on the market, Apple so far is the only manufacturer of a bi-directional Thunderbolt 3 to Thunderbolt 2 adapter.
To make the Quantum 2626 work with a Thunderbolt 2 connection:
Plug the Apple adapter Thunderbolt 3 connector into the back of the Quantum 2626
Then connect the Thunderbolt 2 cable to the other end of the Apple adapter
Plug the opposite end of the Thunderbolt 2 cable into an available Thunderbolt 2 port on your system or on another Thunderbolt 2 downstream port.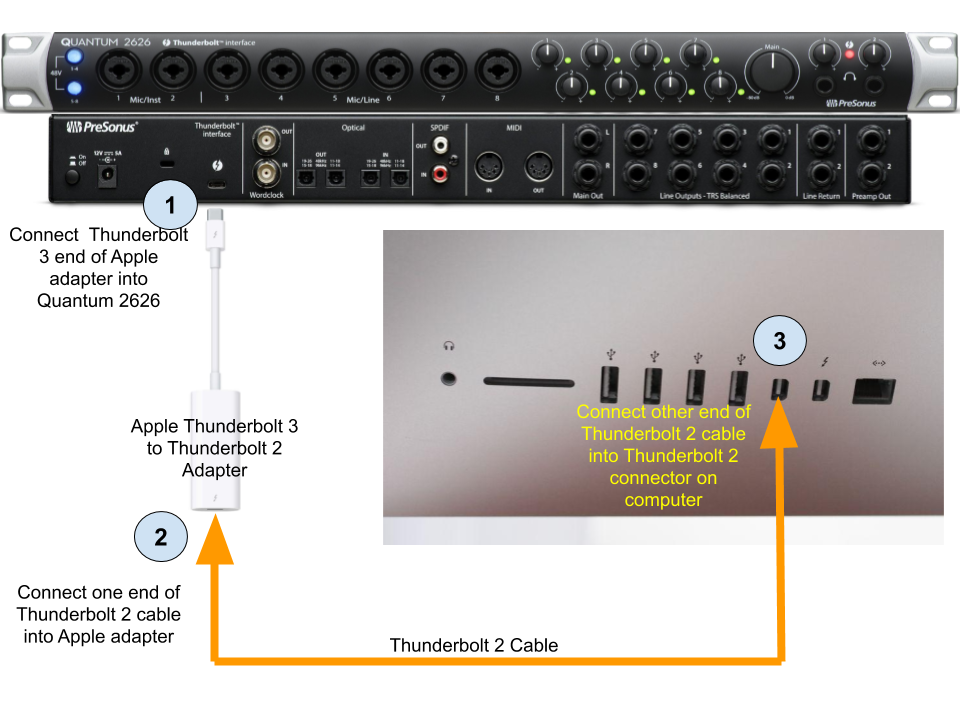 PLEASE NOTE: Thunderbolt 3 adapters from Startech, AZIO, Cable Matters, CY, etc are uni-directional adapters and can only operate while connected directly when the to a computer host and therefore will not work in this configuration.
Make sure your adapter support bi-directional functionality.
==============================================================
Please contact PreSonus Technical Support by creating a Support Ticket at
My.PreSonus.com

for further assistance.