Article Published May 29, 2019
Windows 10 1809 (OS Build 17763.437) released Nov 13, 2018 introduced an update for Intel I-Series CPU systems that alters Processor Idle Policy Settings / Processor C-States. This power management feature can introduce latency between processor cores that has can have an impact on system audio and real-time audio functions to manifest with an audible pops and clicks.
C-States are designed to be disabled if needed. In this happening in your system we recommend disabling them. By using a free utility from RightMark to disable / re-enable C-States, you can access power profile options not found in the standard Windows interface to create a custom power management profile in your Windows system. 
We have tested this on Windows 10 1809 and 1903 (latest insider builds) and found this to be effective with all Quantum Series interfaces. This does not appear to be a problem on Mac OS X systems and is specific to Windows 10 systems only. 
Step 1 - Install RightMark Power Panel - https://sourceforge.net/projects/rightmark/
Step 2 - Run Program and Select Setting Tab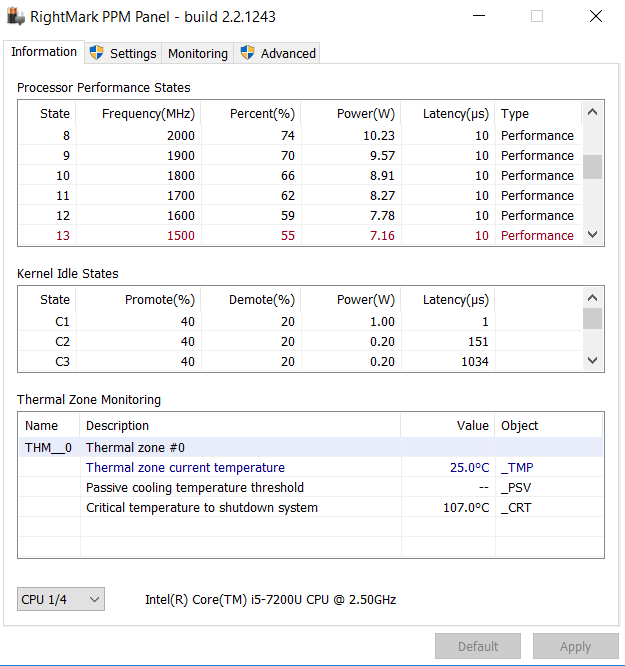 Step 3 - On the Settings Tab, Click "Elevate" option in the lower left corner, and click Yes when Windows prompts you.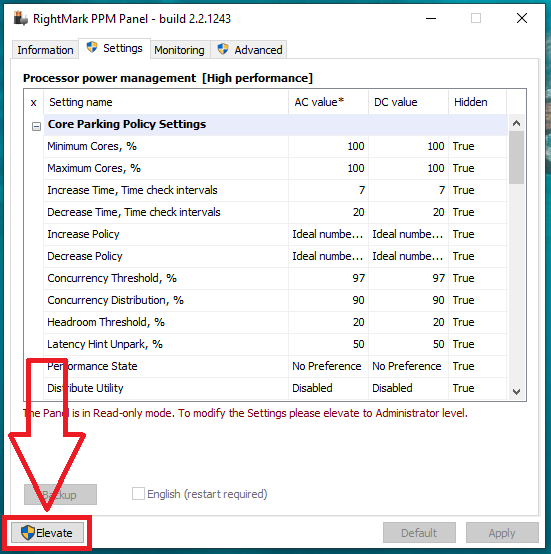 Step 4: -  On the Settings Tab
Scroll down to the 3rd Category "Processor Idle Policy Settings"
Under the "AC Value" column select the drop down and toggle it from "Enable Idle" to "Disable Idle"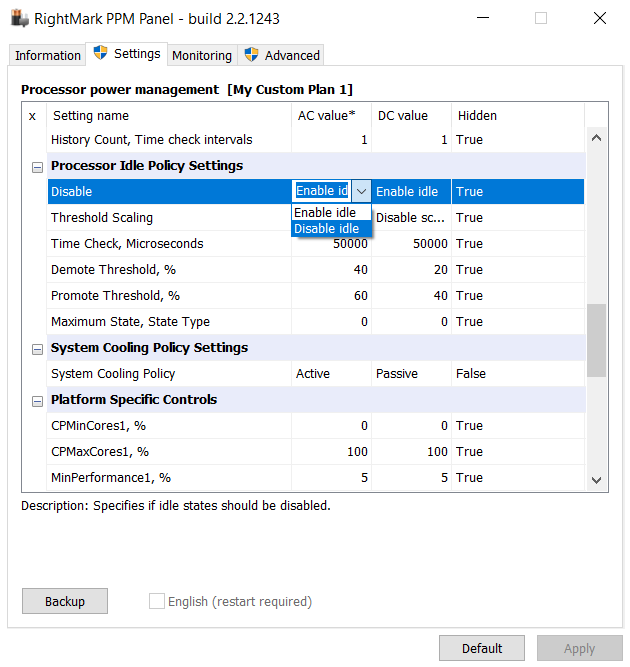 Under the "DC Value" column, select the drop down and toggle it from "Enable Idle " to "Disable Idle"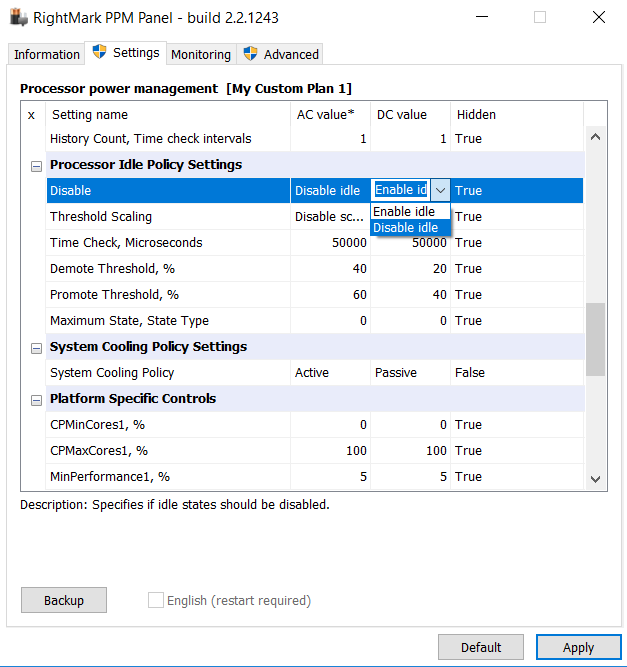 Step 5: Click Apply when done. 
Step 6: Close Program
C-States are now disabled and Right Mark is now controlling the Power Management Policy on the system even after the program closes, no need to reboot.
To restore C-States (if ever needed), open application and toggle settings back to "Enable idle" and click Apply.  
--------------------
In course of our testing, we found that the Dell XPS-13 (9360) Laptop that has the ability to turn off the C-States in the system BIOS, not all systems have this feature, if you have a Dell XPS Laptop then you can use this option as an alternative method of disabling / enabling C-States.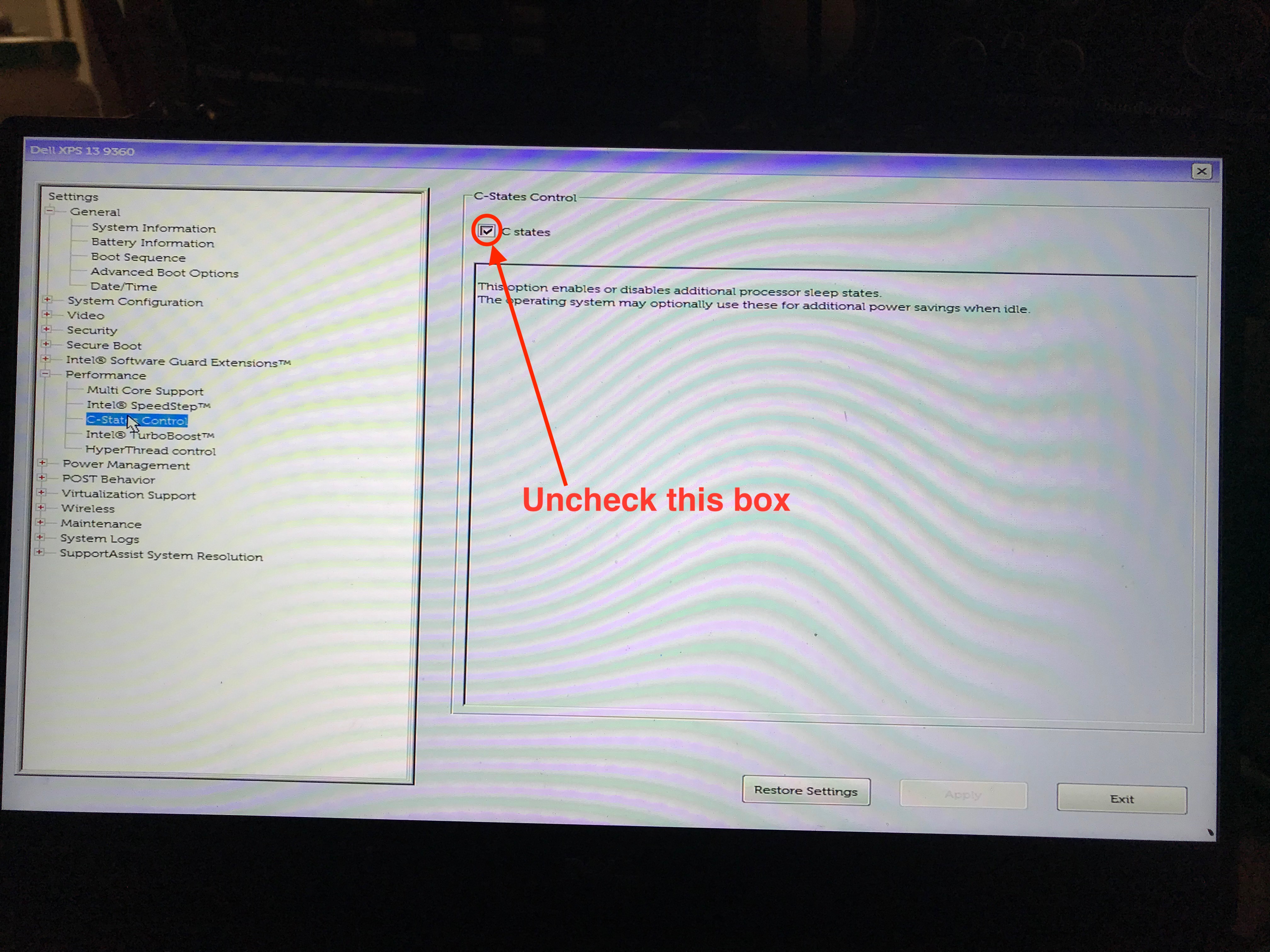 Learn more about C-States:
https://lenovopress.com/lp0632-uefi-settings-and-hardware-c-states
https://www.hardwaresecrets.com/everything-you-need-to-know-about-the-cpu-c-states-power-saving-modes/