Published January 23, 2019
The Studio Series USB-C Interface Family utilizes the universal USB-C type connector for USB 2.0 connectivity. As there are many types of usage for this connection type as well as a wide range of possible data protocols that can take advantage of this universally uniform and quickly connected port-type; you should get familiar not only with the latest family of audio interfaces as well as what USB-C is, what it can do, and how to properly identify what specific data-type your USB-C port based devices may or may not be.
Two cables that are supplied with the Studio Series USB-C Interfaces are:
USB-C to USB-C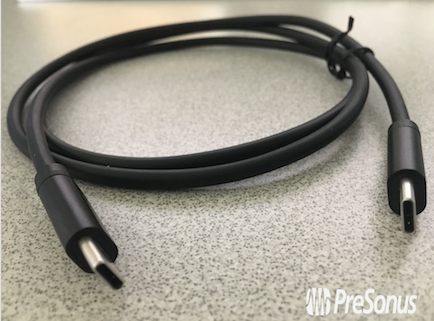 USB-C to USB-A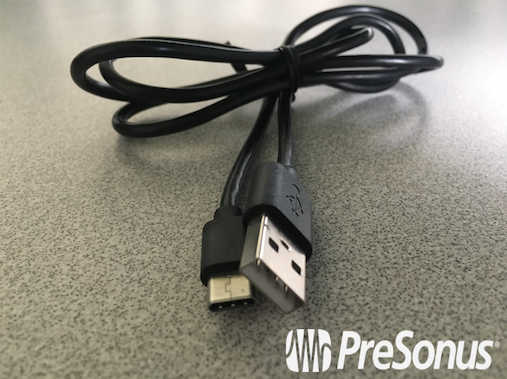 There are different kinds of USB-C cables:
5 Wire USB 2.0 USB-C Cable (included)
USB-C to USB-A Cable (included)
15 Wire USB 3.1 USB-C Cable (not included)
Thunderbolt 3 cables with USB-C on both ends (not included)
All will work with the Studio Series USB-C Interfaces
What is USB-C Actually?
Going further, USB - C is a type of USB connector that has a feature that supports different modes/types of data connectivity in one easy to use universal connector. Different technologies take advantage of the USB-C connector's ease of use, some examples of currently available USB-C data connections include:
USB 2.0
USB 3.0
USB 3.1
Thunderbolt 3
Display Port
10Gb Ethernet
PCI-e
etc.
Understand How to Identify:
With USB-C connection types hitting the market on a massive scale and enabling ease of connection for the user, it is essential that one understands how to identify each data type, what specific cables and adapters are needed, specific markers per type, and what each type of USB-C based connections are capable of. We encourage you to read further in order to gain a better understanding of USB-C and avoid any confusion and or any unnecessary headache; due to purchasing incompatible adapters, hardware cables, Audio Interfaces or storage devices.
Read more about USB-C connectivity, cable differences, and more here.
What is the difference between USB-C and ThunderBolt 3, learn more here.
What is ThunderBolt 3 and why it is not USB 3.1, learn more here.
Compatible Thunderbolt to Firewire Adapter
Thunderbolt 3 to Thunderbolt 2 Adapter PC
Apple's Approved Thunderbolt to Firewire Adapter
Startech's Approved Thunderbolt 3 to Thunderbolt 2 Adapter
==================================================================
Please contact PreSonus Technical Support by creating a Support Ticket at
My.PreSonus.com

for further assistance.