Published August 13, 2018
PLEASE NOTE: In the event an issue may arise with loading firmware or troubleshooting requires reset factory firmware, this can be done easily on the Studio 1824 itself. There is no need to reinstall older version of Universal Control to downgrade or revert to an earlier version of firmware.
To revert the Studio 1824 to Factory Default:
Turn off the 1824
Turn it on and just after the LEDs initialize, tap the Line button quickly 5 times.
The Studio 1824 will then reset.
Connecting it to Universal Control will show Firmware v2.46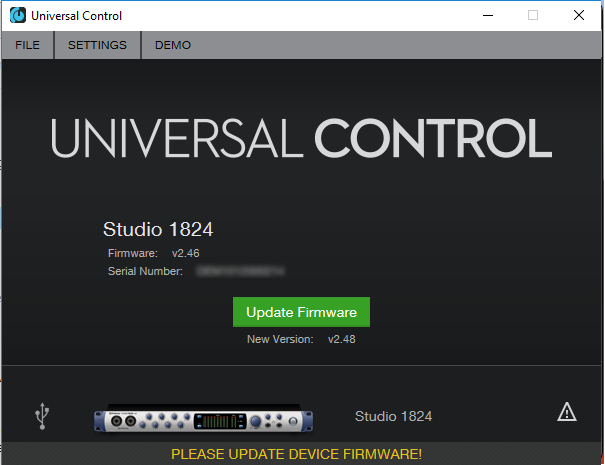 You can now update firmware to latest version found in the version of Universal Control you are installing.
==================================================================
Please contact PreSonus Technical Support by creating a Support Ticket at
My.PreSonus.com

for further assistance.