1. In the event that your Android device will not connect or reconnect, you may need to start the pairing process over. However, first you need to remove the current entry for your speakers from your Bluetooth device list.
To do this, go to your Bluetooth setup screen as outlined in steps 1, 2 and 3 of the tutorial.
2. You should see a screen that shows the Eris E3.5 or Eris E4.5 BT speaker "Paired."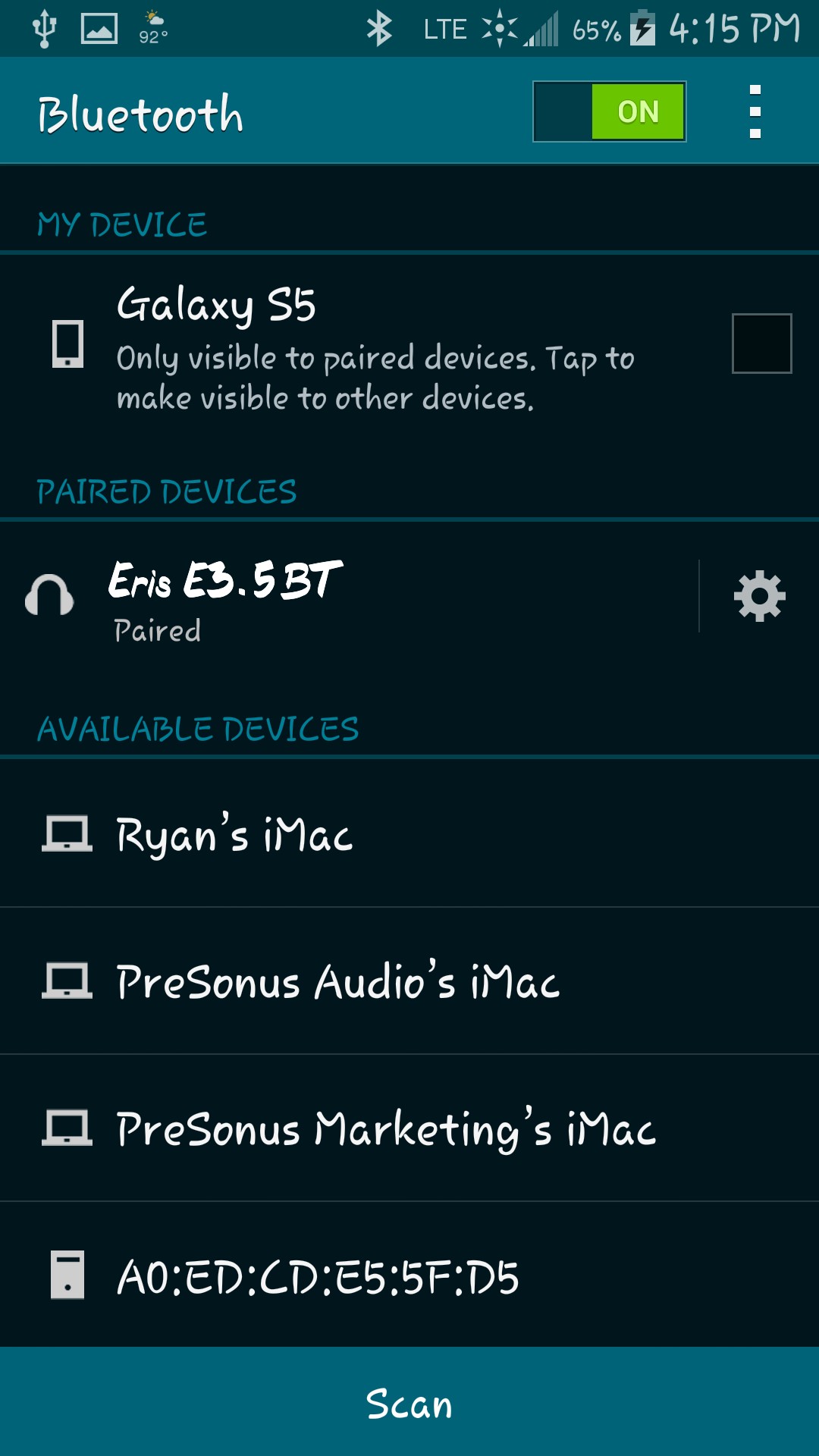 3. Select the Cog Wheel icon on the right side of the screen.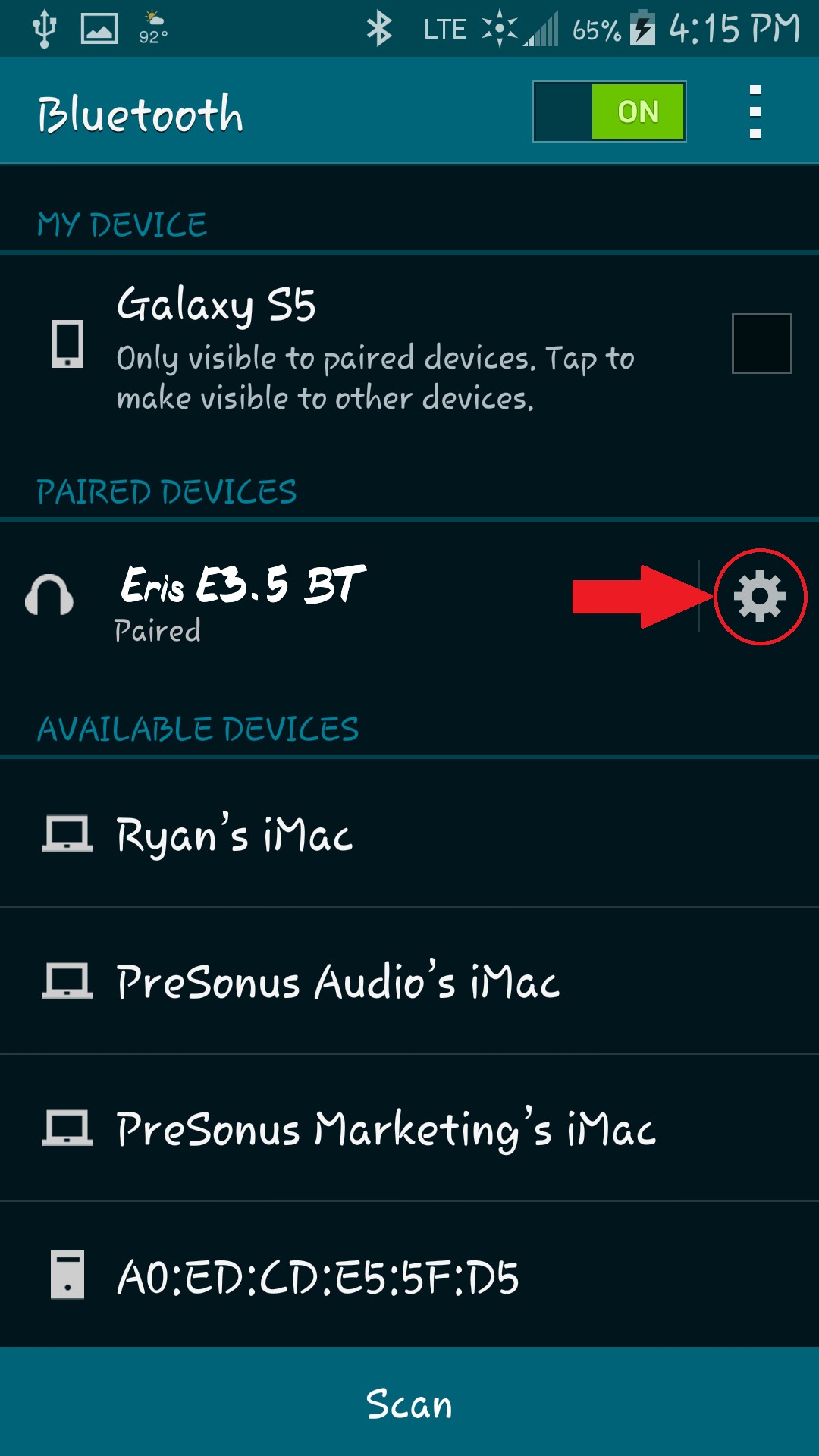 4. Tap the entry for "Unpair" to delete the entry from your list.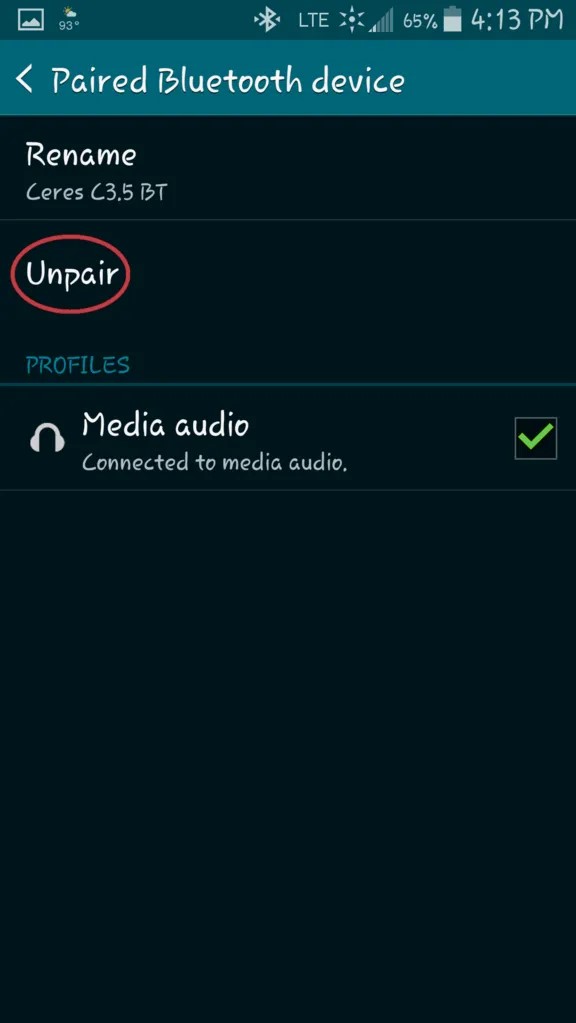 5. Confirm "Disconnect" by selecting OK.
6. To restart the pairing process, go back to the Android Pairing tutorial and start again.
==================================================================
Please contact PreSonus Technical Support by creating a Support Ticket at
My.PreSonus.com

for further assistance.