Updated May 20, 2022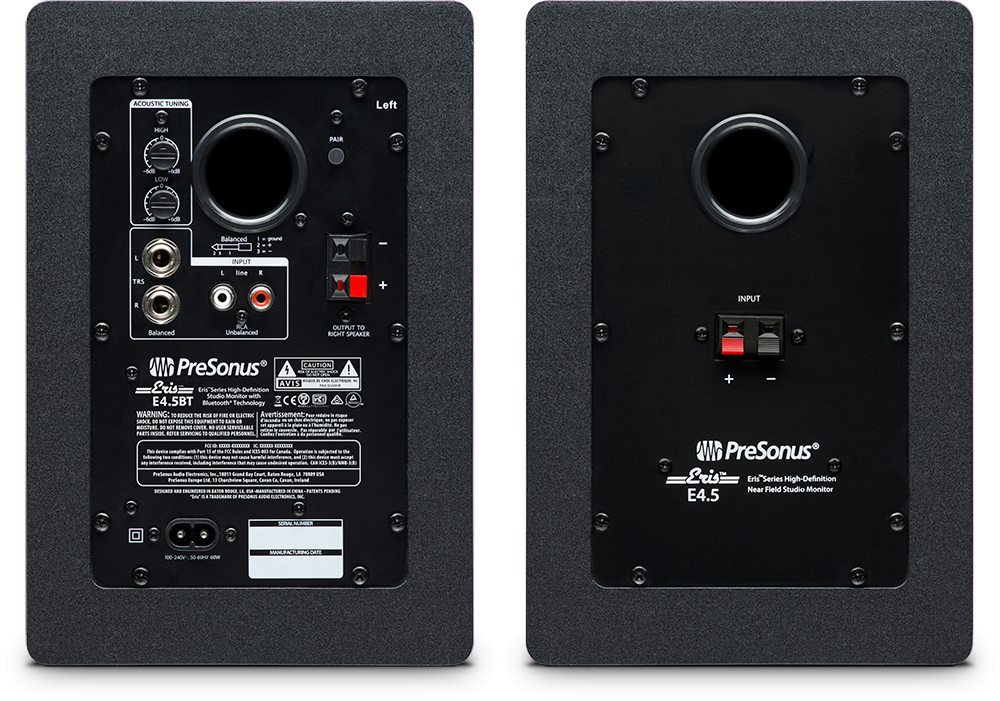 The back panel of each of your speakers contains a large opening called a "bass-reflex port." A bass-reflex port enables the speaker to get and push air and increases the efficiency of the system at low frequencies. In the Eris E3.5 BT or Eris E4.5 BT, the port faces the rear, so it's a "rear-firing" port.
The bass-reflex port is not to be used as a handle to carry your speaker—nor should it be blocked, or it will affect the quality of your sound and may damage the speakers.
==============================================================
Please contact PreSonus Technical Support by creating a Support Ticket at
My.PreSonus.com

for further assistance.