When installing any application that records audio from anything other than the microphone on an iPad using an MFI enabled device such as the PreSonus i-One or i-Two, iOS may notify you to grant it permission to allow access to the microphone to record audio. If you select "Don't Allow", then Capture won't be able to see or use the interface.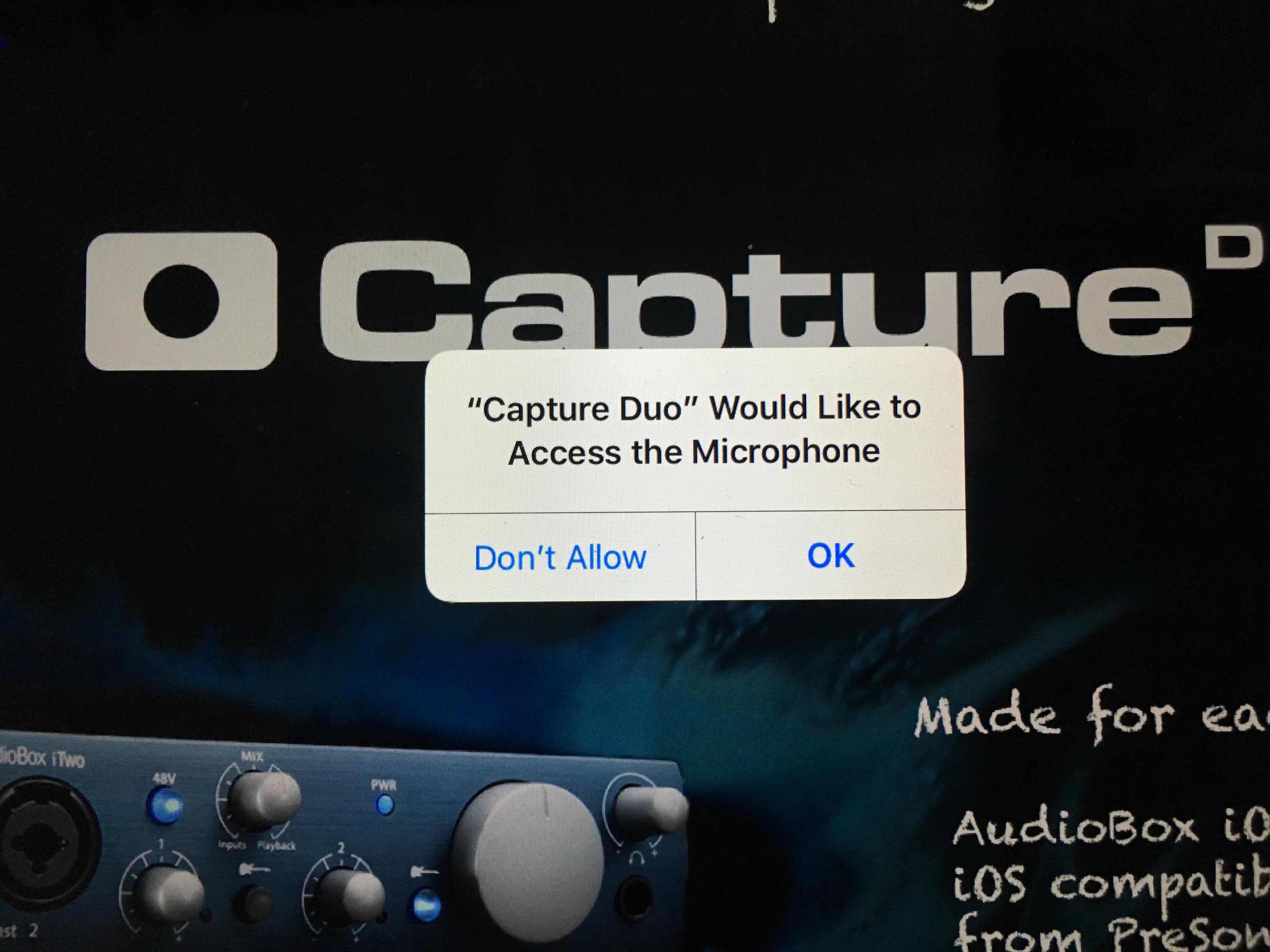 If you've connected your PreSonus i-One or i-Two (or 3rd party interface) and you can't get audio into Capture it's most likely because permission has not been granted to let the application use the microphone. To change this open your settings page on your iPad.
Then Scroll down the left side of the preferences panel:
Select Capture or Capture Duo application on the left column and make sure the Microphone is enabled on the right column.
PLEASE NOTE: If the Microphone Option is not Lit Green, then audio cannot pass from the audio interface into the application.
Whether the device connects through MFI (Made for iOS) port or through the Camera Connection Kit USB connector, the iOS platform inserts USB Audio devices into the iPad microphone signal path to record audio from an interface such as the i-One or i-Two or from any other vendor who makes audio interfaces for the iOS platform.
PLEASE NOTE: If you're having the same issue with our audio applications, check their preferences to see if microphone access is off as well.
==============================================================
Please contact PreSonus Technical Support by creating a Support Ticket at
My.PreSonus.com

for further assistance.