With the release of Studio One version 5.2, we now have a Startup and Recovery option available. This allows the user to troubleshoot a crash that occurs in Studio One. This dialog will appear on the next launch after an application crash, but can also be manually called by holding down the 'Shift' key when starting Studio One.
---
Below is an example of what will appear when the Startup and Recovery option opens on the next launch after a crash. You can click the blue hyperlink to go to the folder where the crash report is located.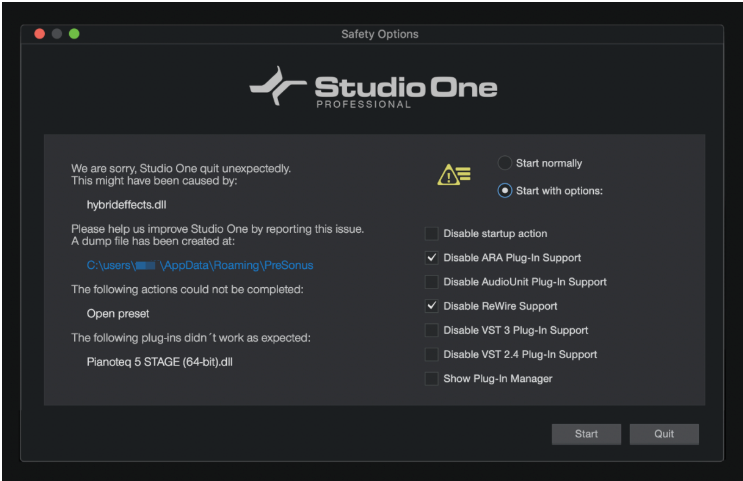 This gives you the name of the troublesome plugin and also allows you to disable particular services that may be stopping the song from loading correctly. This information can then be relayed back to Technical Support.
***Please note: The "disable startup action" option will always force Studio One to launch directly to the Start Page. In the event that you have chosen the option for Studio One to open to the last song you were working on, if that song is crashing, you cannot open the program. If you check this box, you can then open the program.***
If you want to manually call up this dialog, you can hold down the shift key when launching Studio One.