In Studio One, open the menu, Help > Studio One Reference Manual. This will open the Studio One Manual.
Windows:

macOS:

When the Studio One Reference Manual opens:
Use the menu on the left side of the window to select a topic for review.

Search Tips:
Type a keyword into the

Search Box

to find subjects for review.
If you don't know what to search for, search for things from the user interface tool tips.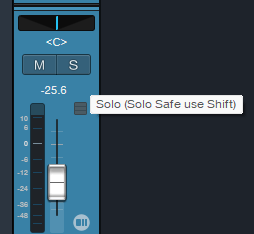 For more accurate search results, wrap phrases in quotation marks. Example: "Solo Safe"

Select one of the topics that return from the search, scroll down the page and the wrapped search phrase will be highlighted. See the example below.