We have partnered with third-party software manufacturer Celemony to bring you one of the best tools for production work in the business. The following will guide you through installing and authorizing Celemony Melodyne.
IMPORTANT NOTES:
To use Melodyne in Studio One 6, you

MUST

be upgraded to Melodyne 5.
The Melodyne key that was used for Studio One 2, 3, 4 and 5 Professional will transfer and be usable automatically with Studio One 6 Professional's integration with Celemony. Upgrading Studio One Professional does not grant a new license for Melodyne. For all others, please continue reading.
If you are running an M1 mac, Melodyne now supports M1 in Native Mode, but you will need to update Melodyne to version 5.2, which is a free update for all Melodyne 5 owners.
Here are the complete instructions for installing your copy of Melodyne software into Studio One 6:
Installing Melodyne
To install Melodyne, launch Studio One and go to the menu Studio One > Studio One Installation.

In the Studio One Installation window is where you get started with Melodyne.
Select the [Available Downloads] tab.

Please filter using the options below.

Please a checkmark by Celemony Melodyne Essential.
Press the [Claim 1 Product Keys ] button next to the Melodyne listing to claim your Melodyne product key.
**** If you are upgrading from a previous version of Studio One Professional, upgrading Studio One does not grant a new license for Melodyne.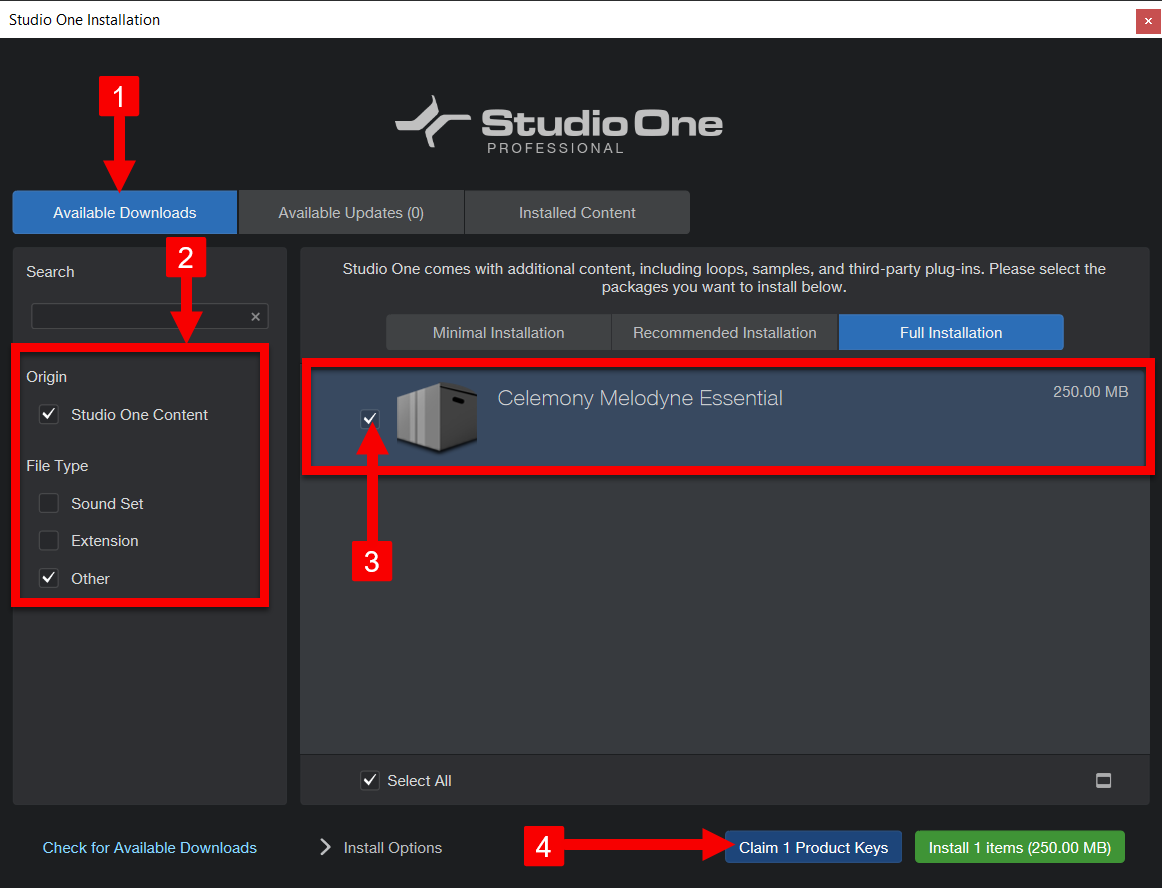 Registering Melodyne Essential
1. Please visit https://www.celemony.com/en/start and navigate to the [Register a product] button.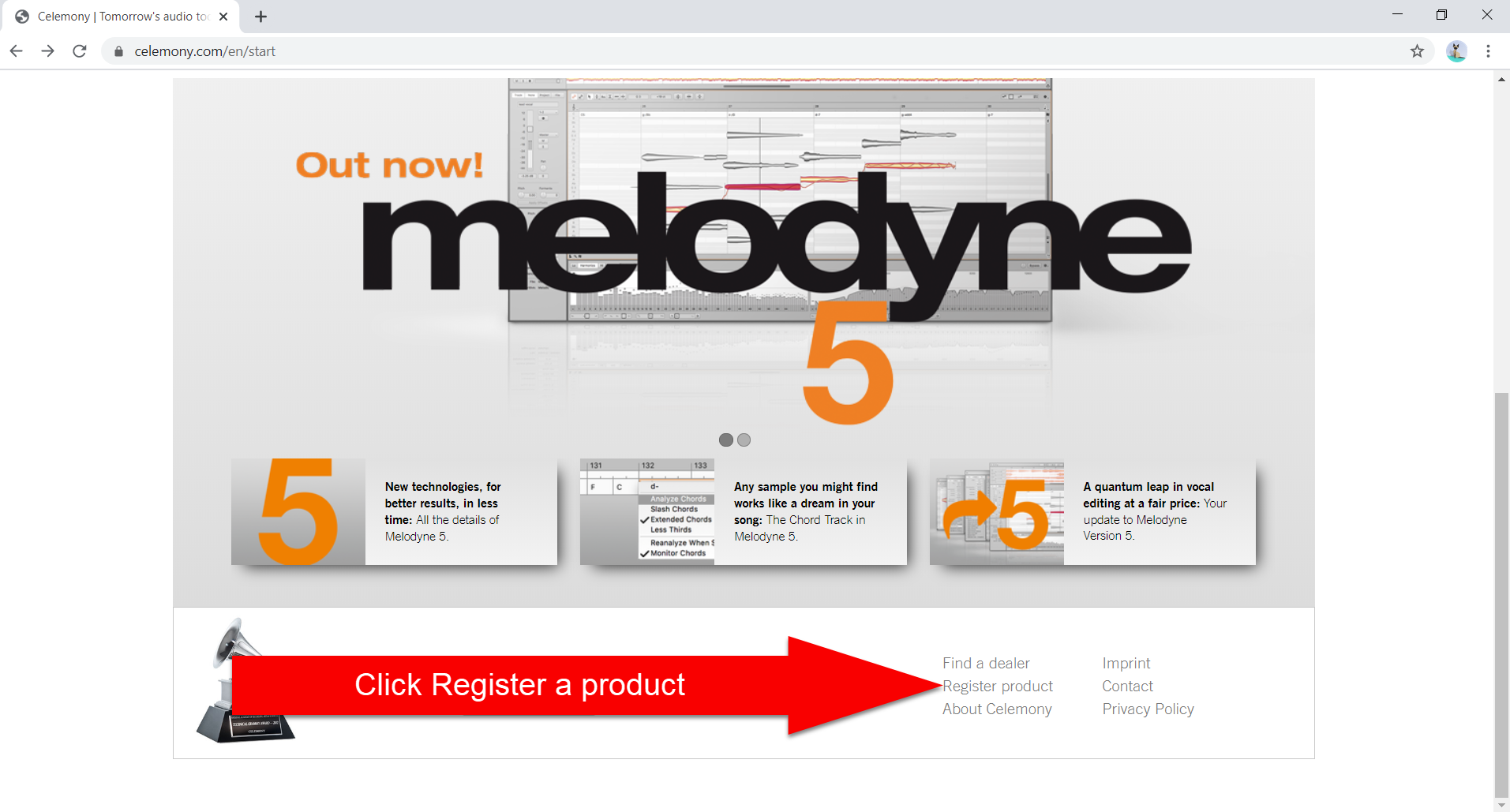 2. Click [First-time registration].
3. Either paste or type in the Melodyne license provided by Studio One. Then, press the [Register] button.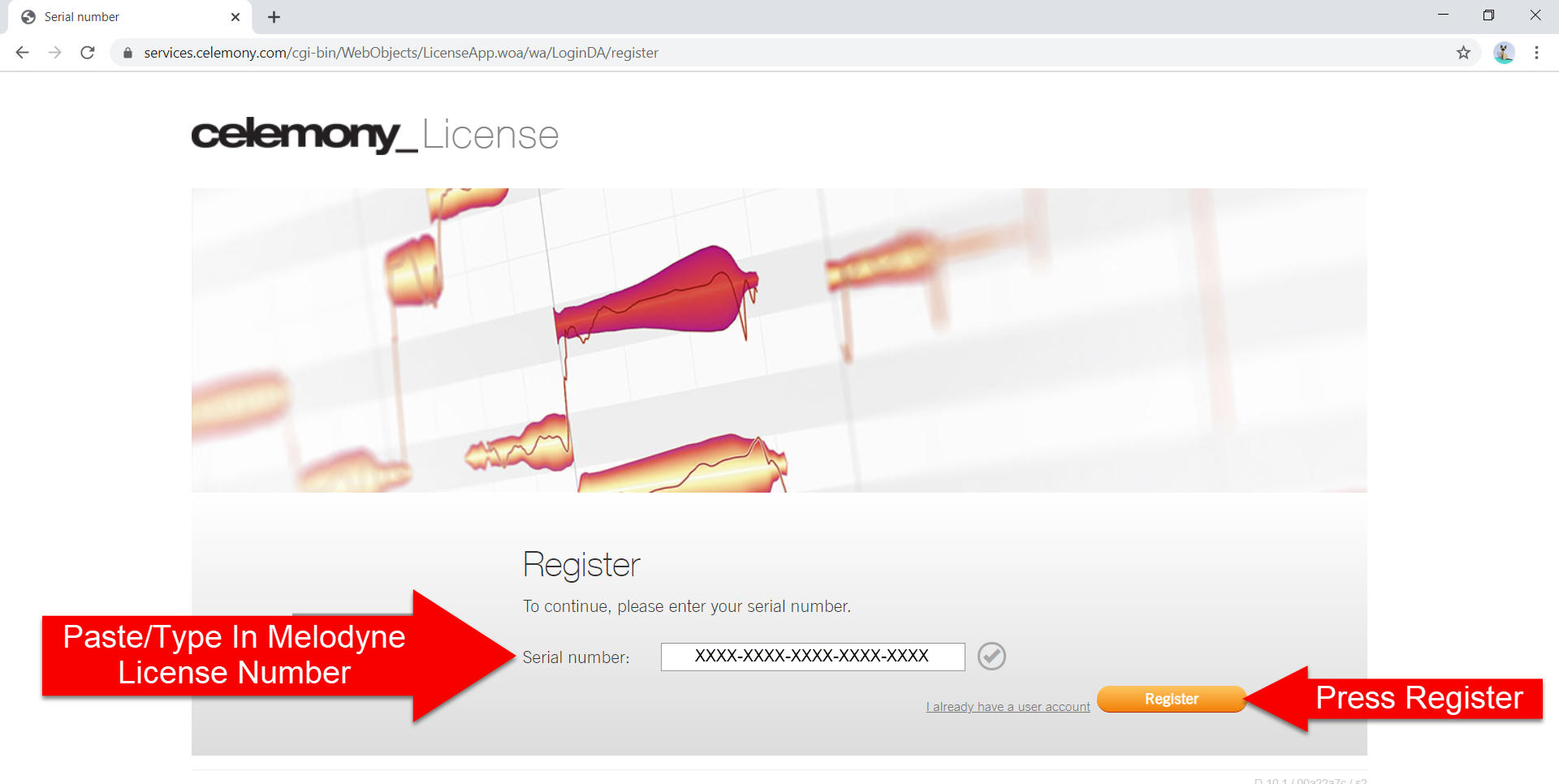 4. Please enter your personal details here and select your newsletter options. To log in to your account you need your e-mail address and your password. Press the [Save] button to complete registration.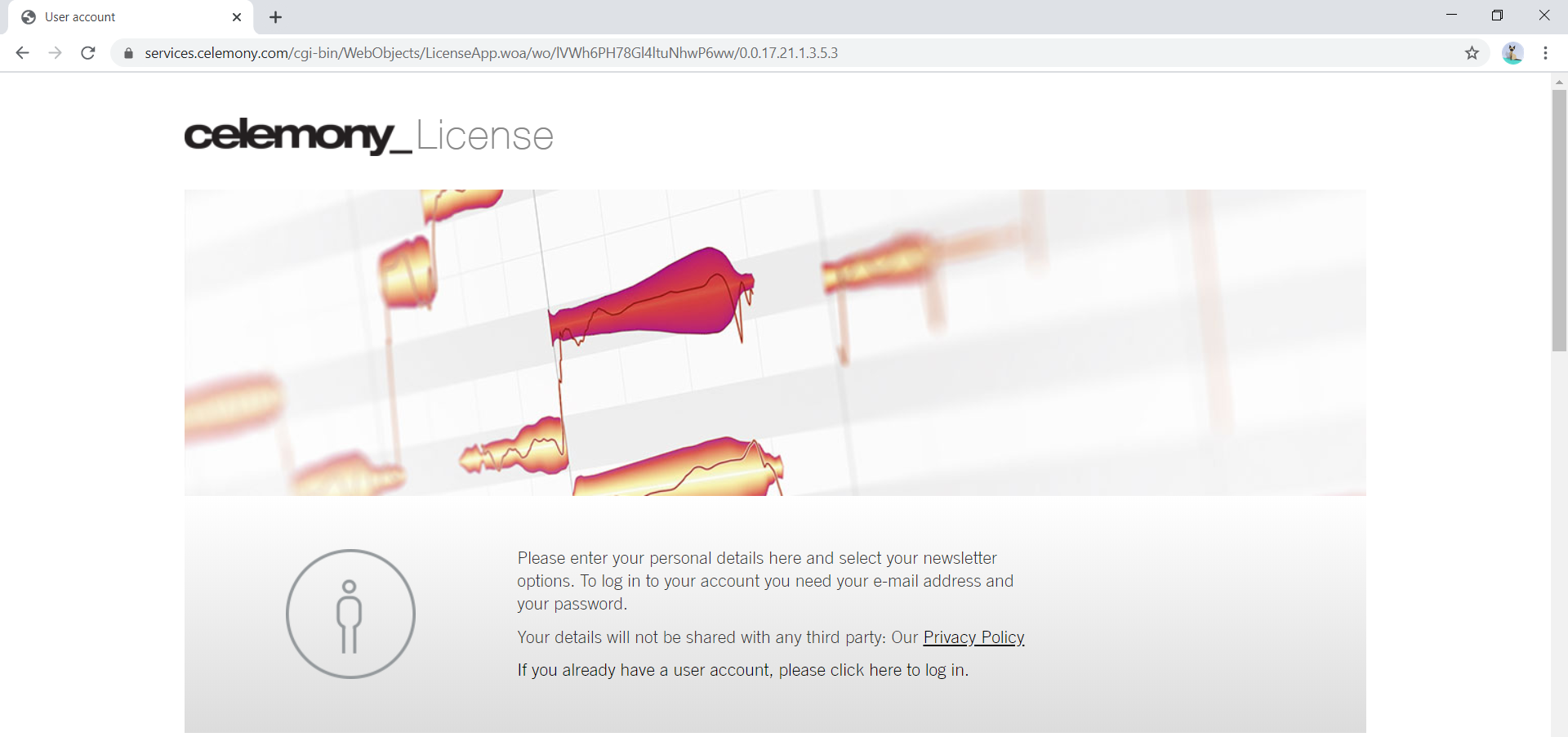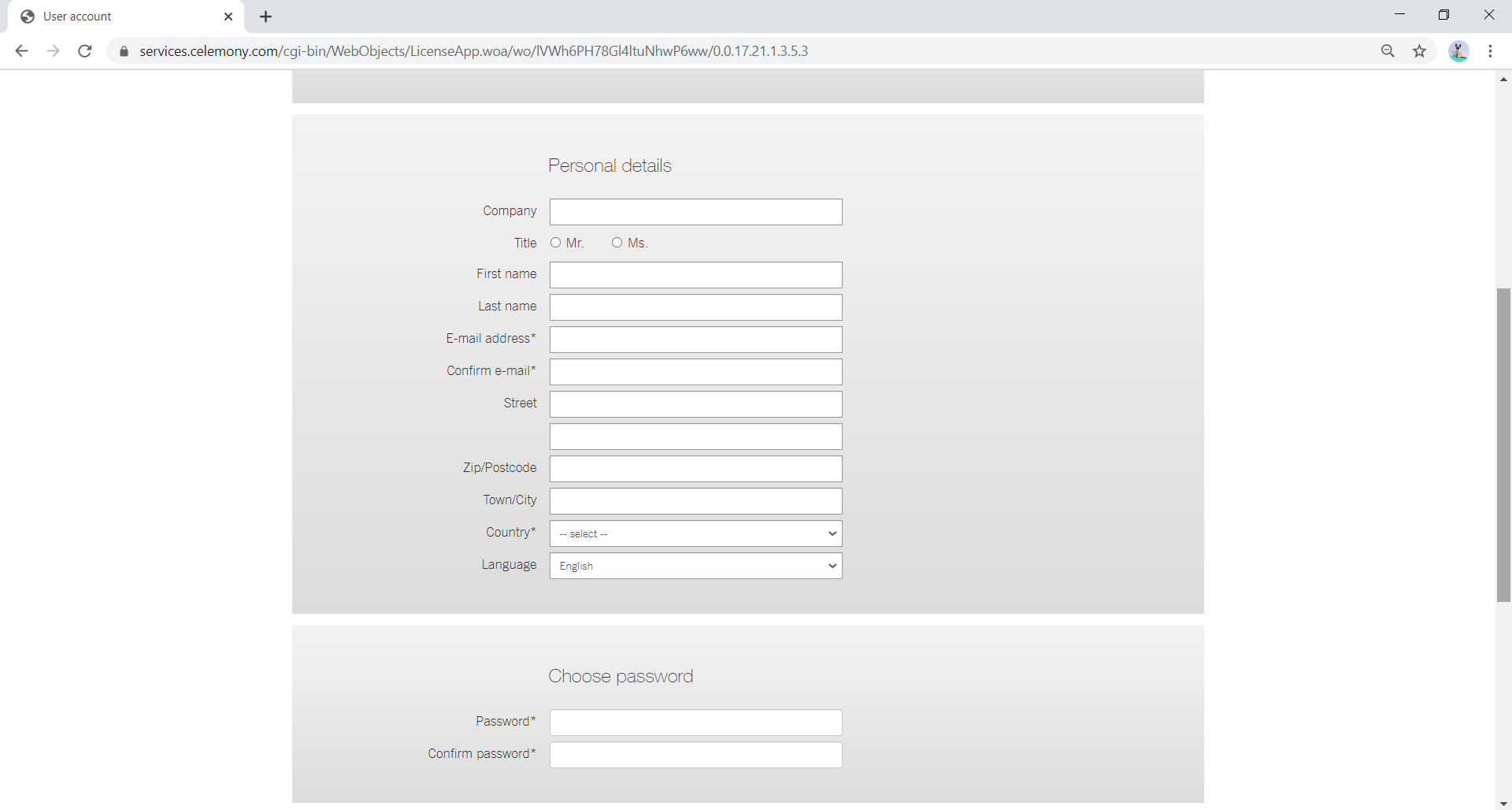 Once you enter your information and press [Save], the Melodyne license will be registered. The next page that appears is your Celemony License page. If you notice, the Melodyne license that you got from Studio One has converted into the Celemony Melodyne license format. The license here is the license that will be used for Melodyne.
5. Press [Download] to download the Melodyne Installer.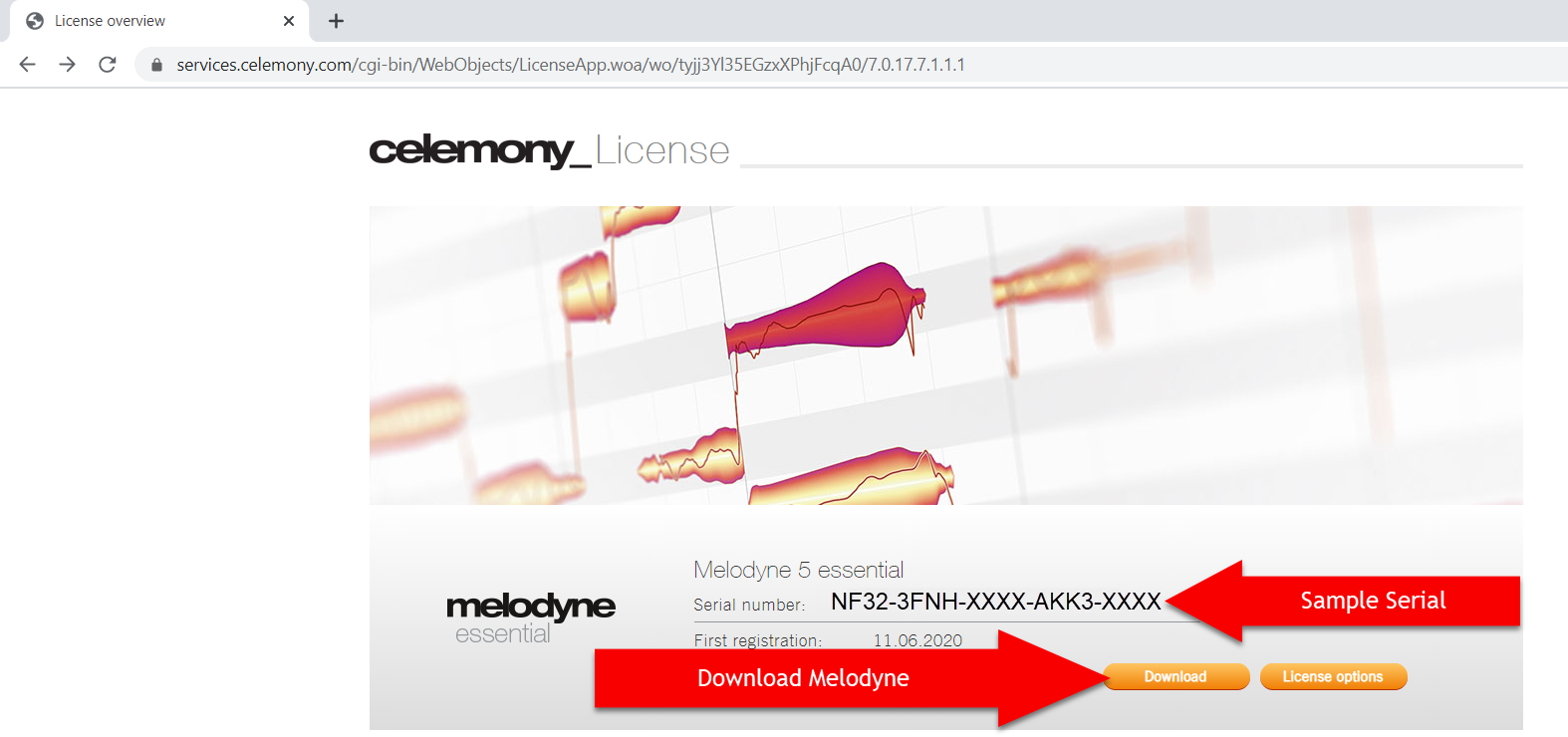 6. The Celemony downloads page has the installer for Windows and macOS. Press the [Download] next to the version you want to download.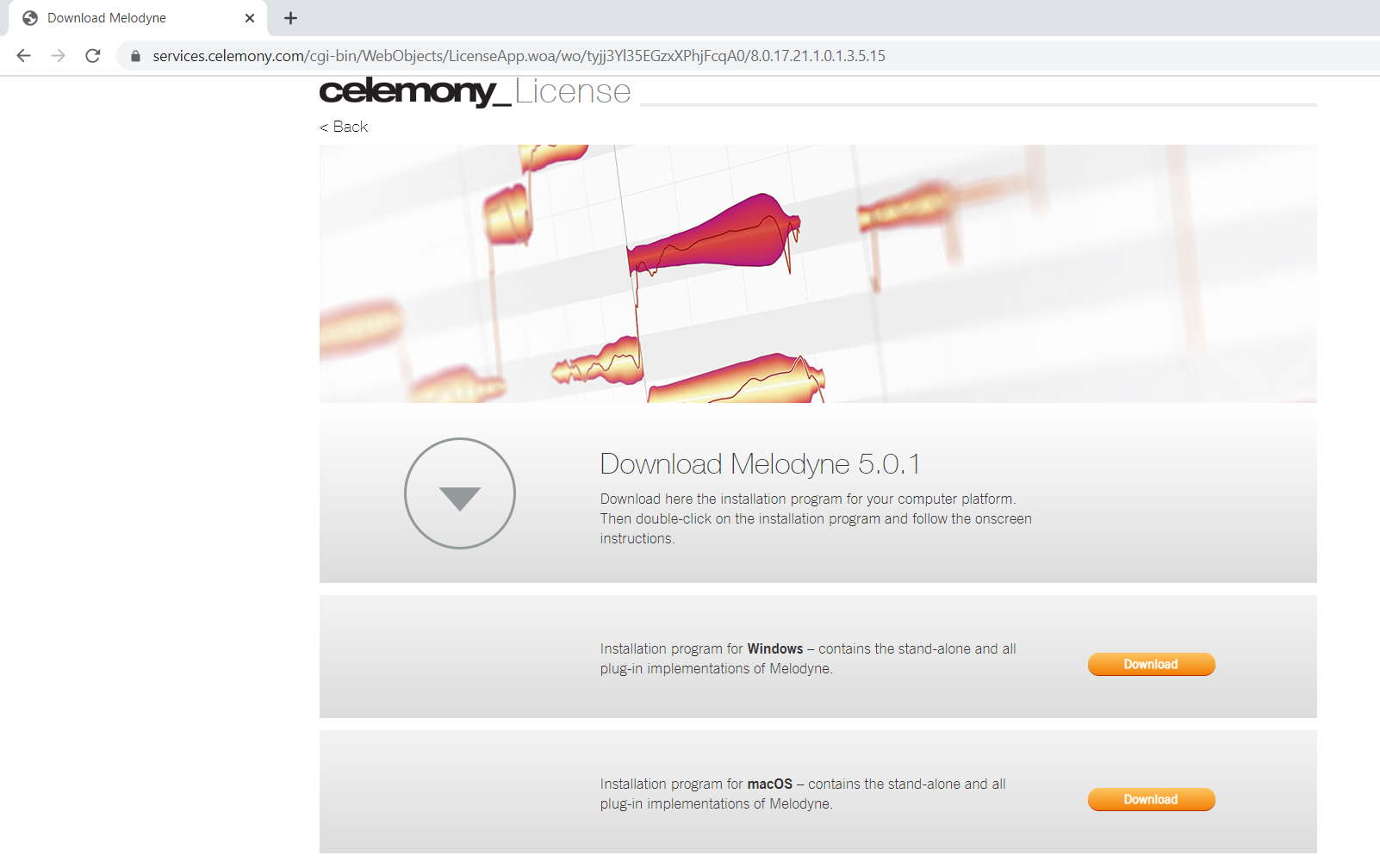 Authorizing/Activating Melodyne Essential
Once the download has completed, and before you can use Melodyne, you must first launch the standalone Melodyne application. You can find the Melodyne standalone application in the following locations:
Windows: C > Program Files > Celemony.
macOS: Go > Applications > Melodyne 5.
1. Double-click the Melodyne launcher to open the application. Once Melodyne is opened, press the [Activate] button.

2. You will be directed to the Celemony website. Or, you can copy the activation URL and paste into your web browser of choice.

3. Once you are on the Celemony License website, press [Activate] to activate Melodyne on your computer.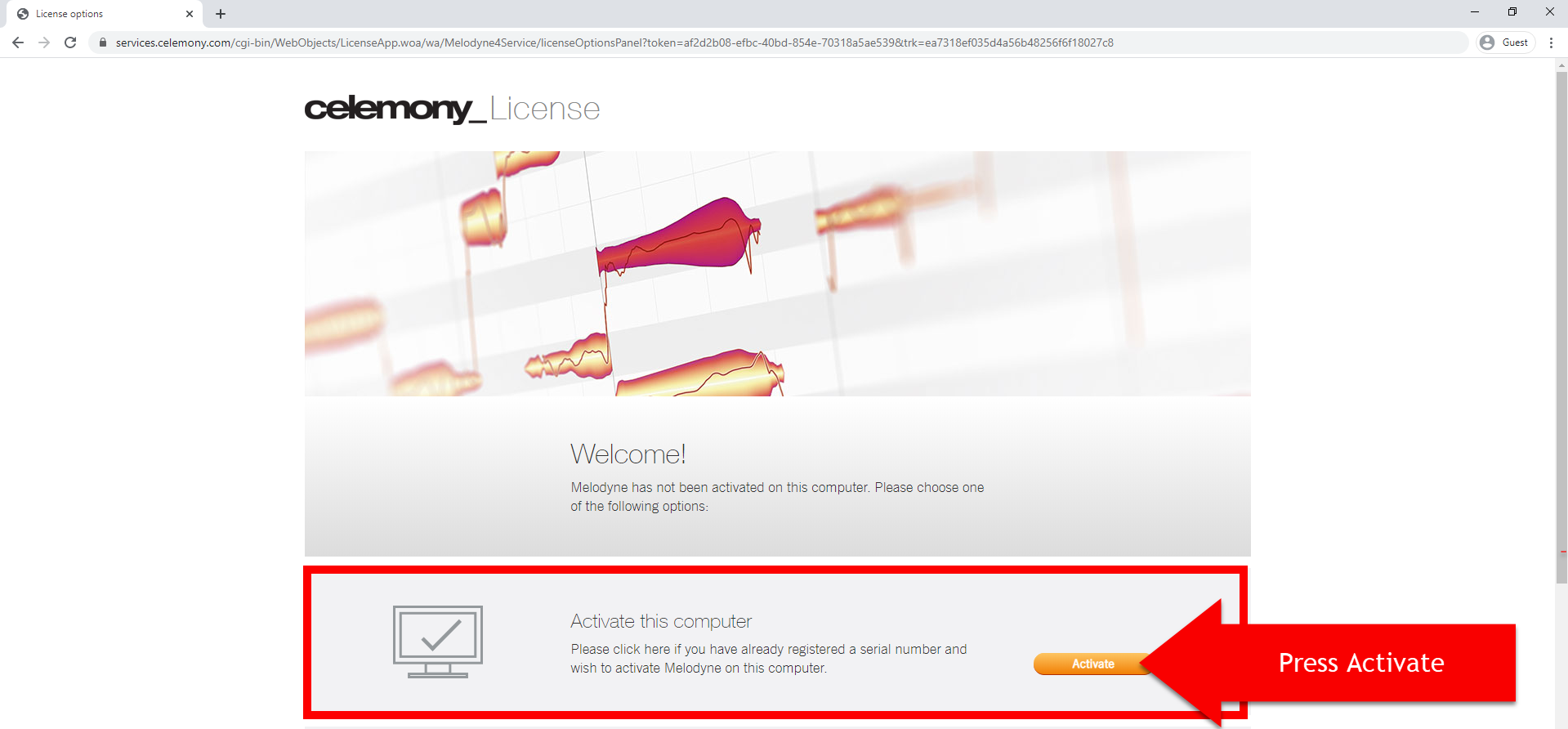 4. Log-in to your Celemony account.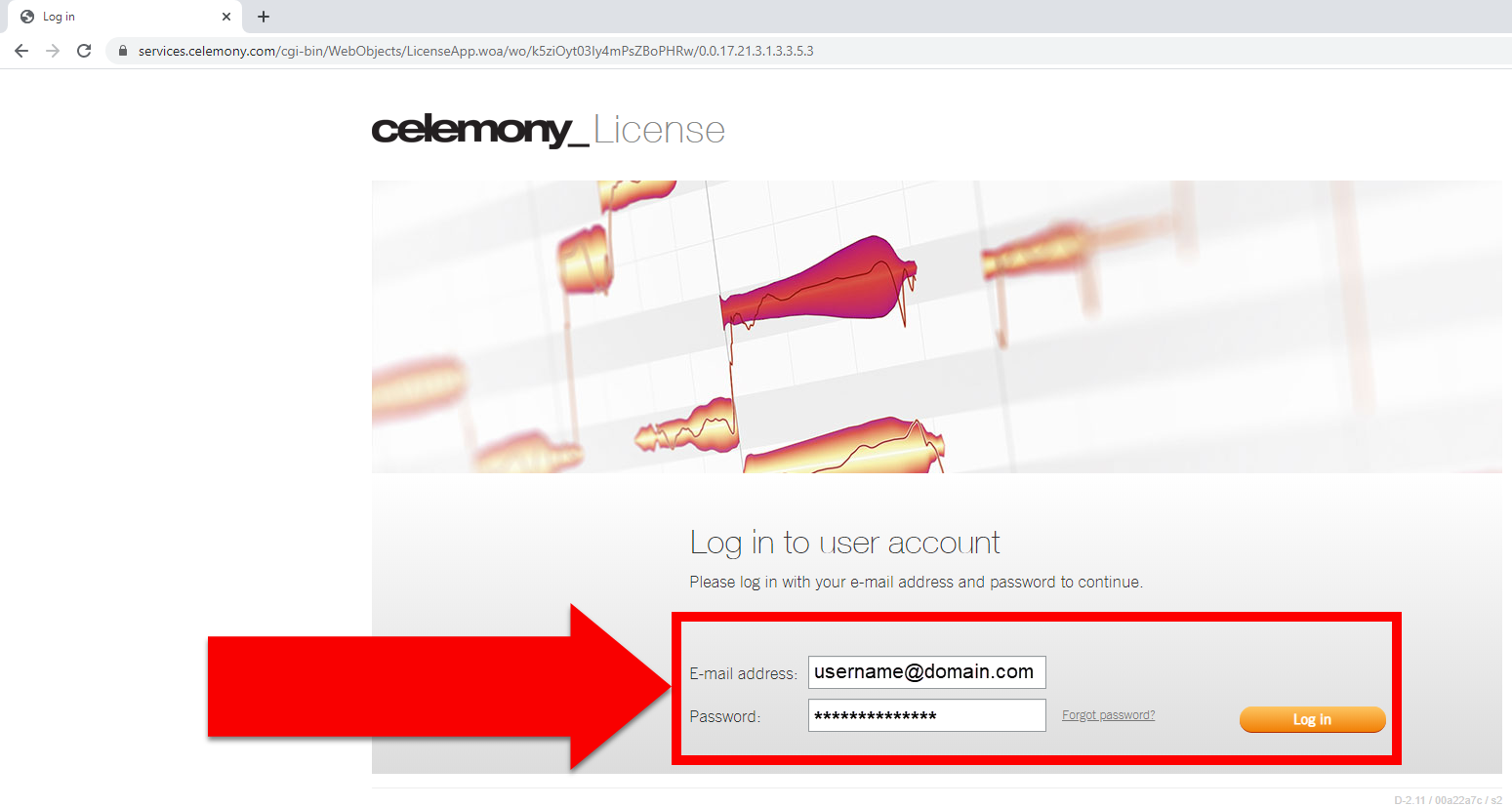 5. Press [Activate] to activate Melodyne on your computer.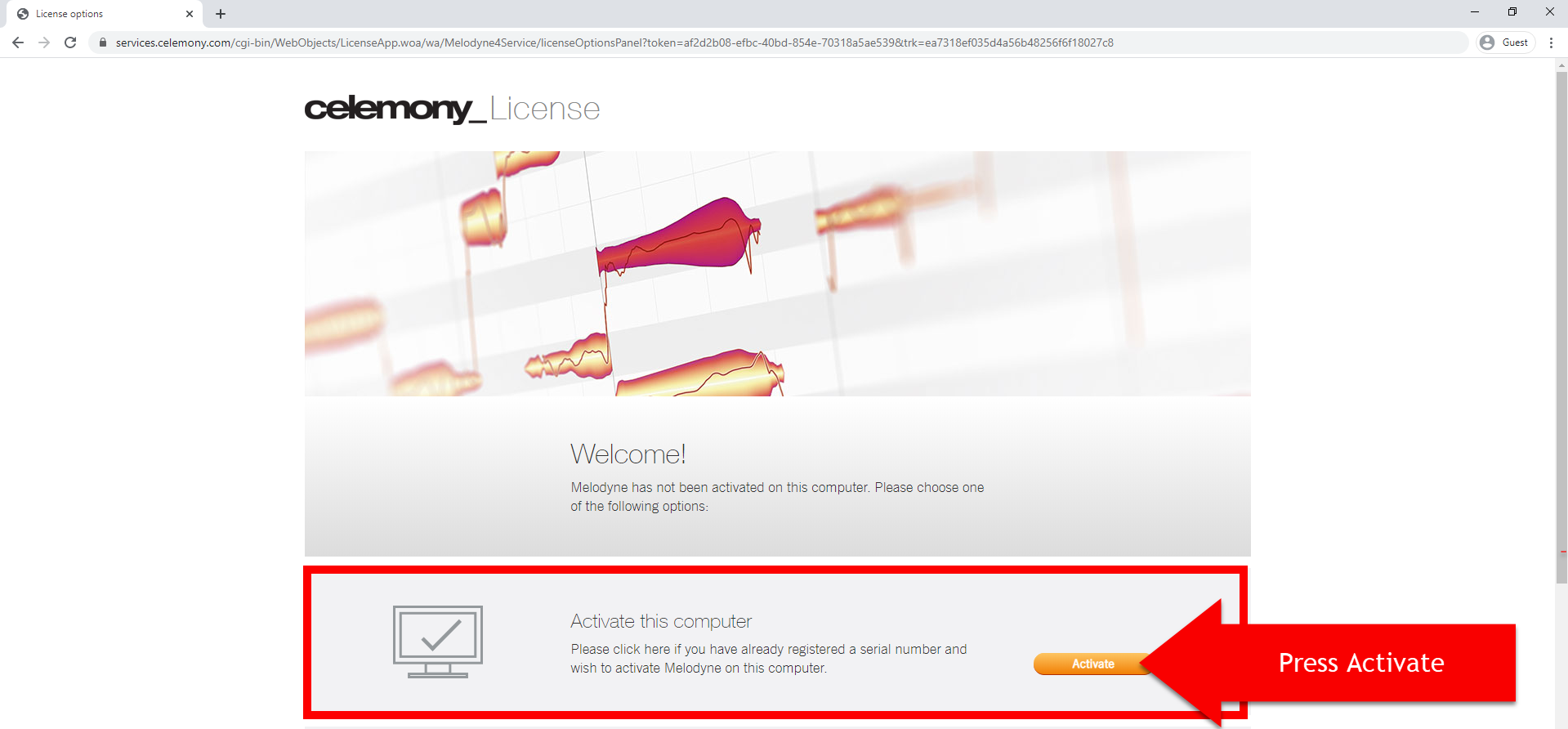 6. You will see the Activation Successful screen that shows your computer has been successfully activated for Melodyne. It is safe to close the window.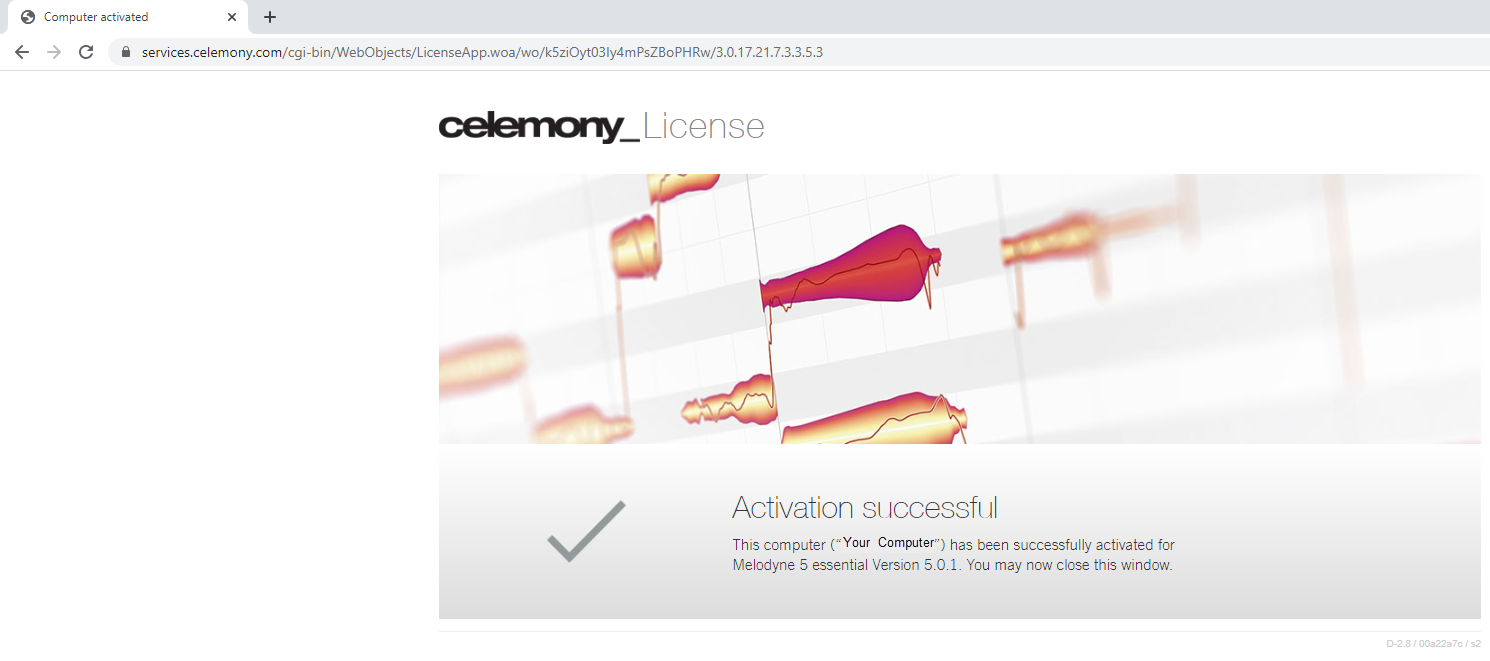 7. To use Melodyne, open Studio One, create a new song.
A. Add an audio event.
B. Right-click the event.
C. Choose Audio.
D. Choose Edit With Melodyne.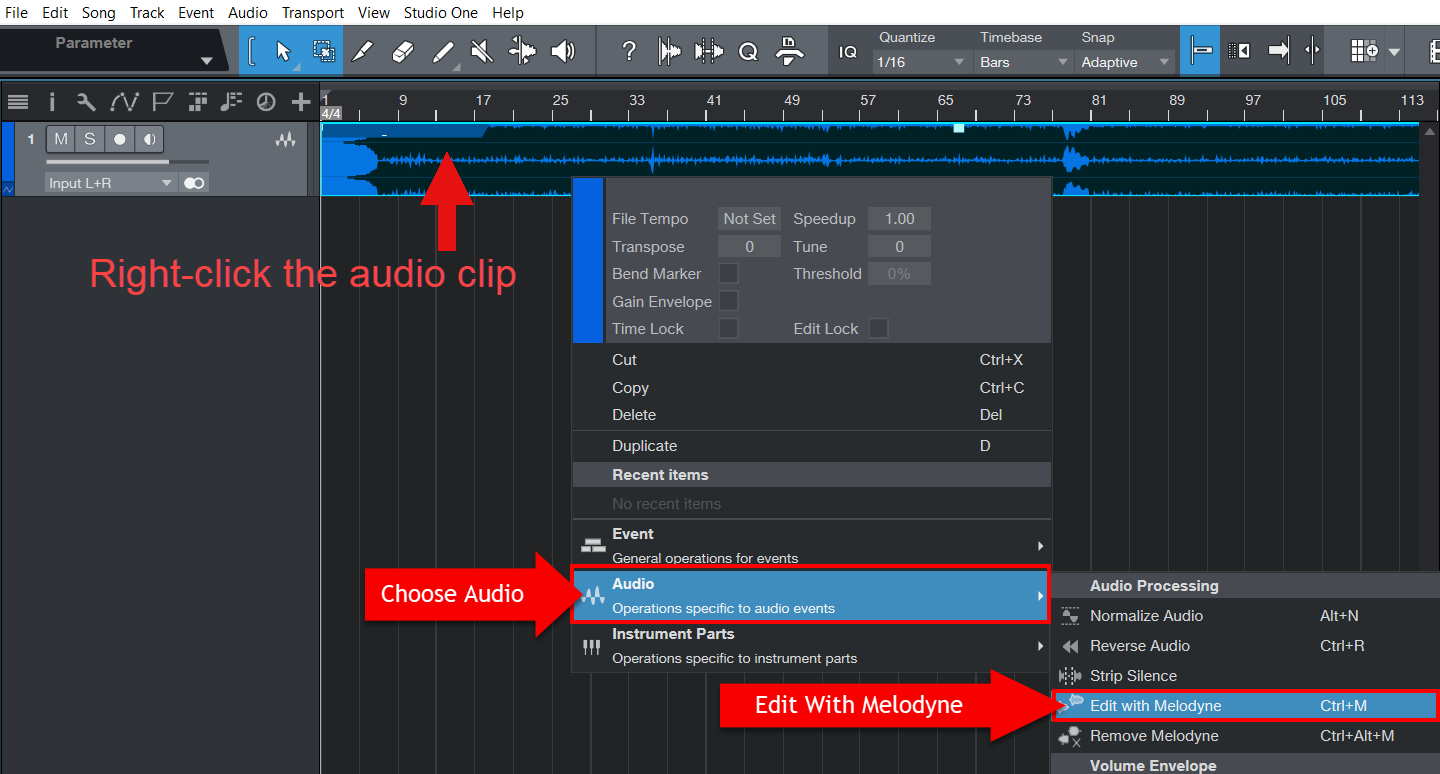 For tutorials on using Melodyne, please visit the Celemony Help Center: https://helpcenter.celemony.com/M5/doc/melodyneEssential5/en/M5tour_QuickStart_essential?env=studioOne