***As of March of 2022, it is no longer possible to online activate Studio One 3, Studio One 2, or Studio One version 1. For those versions, you must be do an offline activation. Here is a link to our Offline Activation article. https://support.presonus.com/hc/en-us/articles/8679336551053
1. First Time Activation
Once installation is complete, launch Studio One. Upon running Studio One 6 for the first time, you may be prompted to accept the Studio One End User License Agreement, also known as the Studio One EULA.
The PreSonus Login window is then displayed.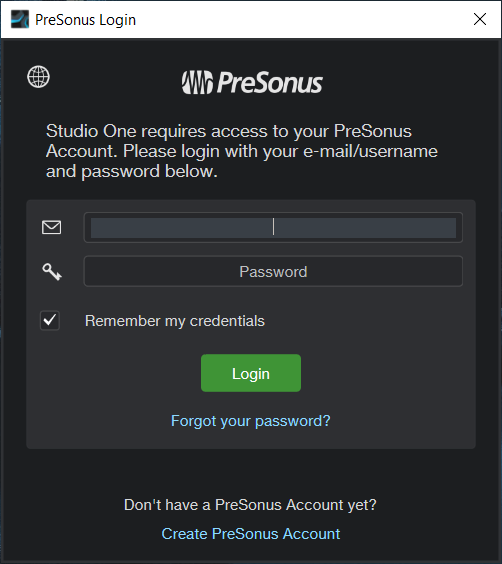 If you already have a user account, enter your My.PreSonus username and password, and press [Login] to log into your account.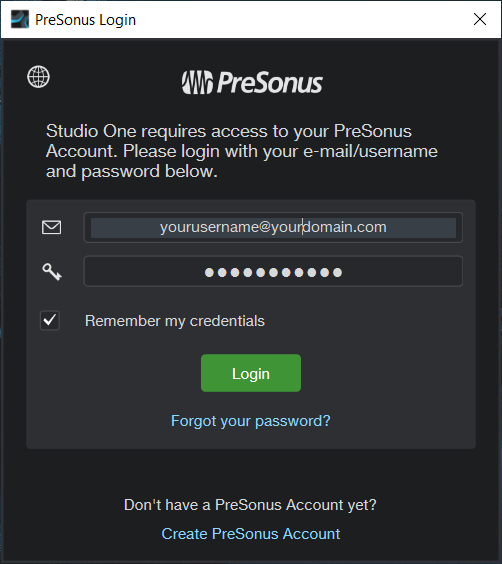 If you don't have a MyPreSonus account, we ask that you go back to [1] Studio One 6 : New User Account & Product Key Registration and follow the steps to create your user account and register your product.
2. Activating Studio One
Studio One must be activated for use on your computer.
You will need to select which license to activate.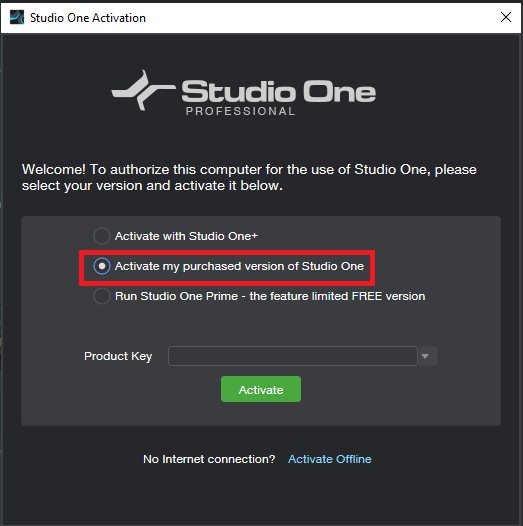 When the next window pops up, complete the following steps to activate.
Click the drop-down arrow.
Choose "Show my existing Product Keys" to see your available Studio One licenses. Select the one you want to activate.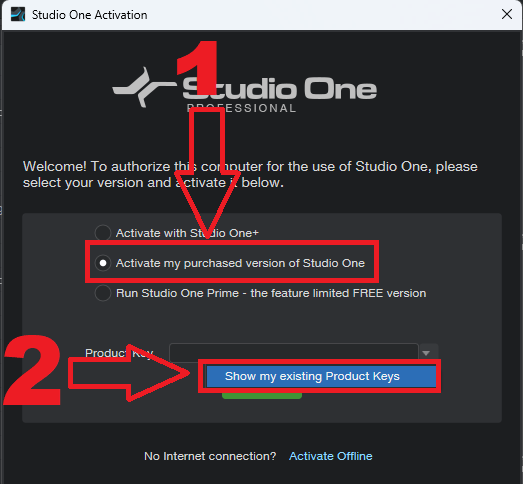 Once selected, click the

button.
If you have enough activations out of the 5 (Five) allowed in your account, Studio One will Activate and you will see the message "Thank You! Studio One has been activated on this computer." Shown below.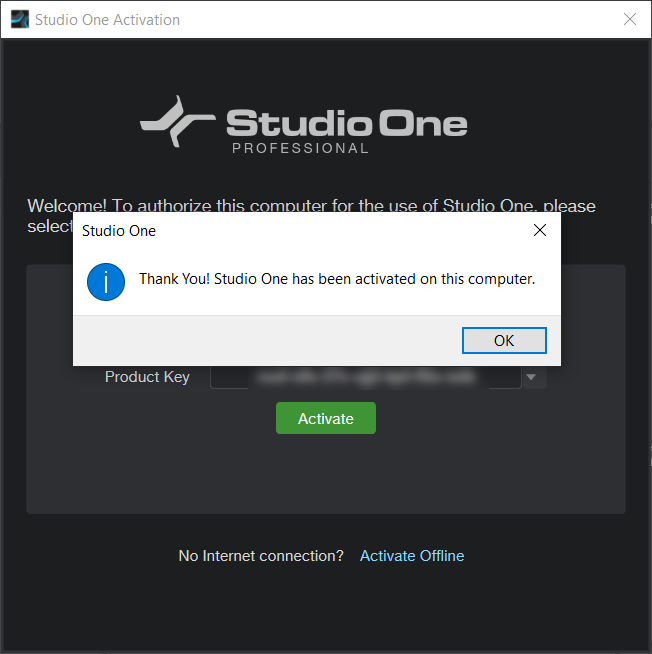 If you have exceeded your maximum number of allowed activations, you may see this error message: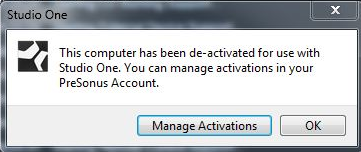 Click [OK], Studio One will quit back to the desktop.
Click [Manage Activations], your web browser will open to my.presonus.com. Click the link below to learn how to manage Studio One activations.
Manage Your Studio One 6 Activations Guide.
Next Article: Installing Studio One 6 Sound Sets.
[5] Studio One 6 : Installing Additional Content [Studio One Sound Sets]