First, ensure that the StudioLive mixer is powered on and connected to your computer's USB port.

There is no need to set up audio inputs and outputs in Capture, as the software automatically detects which StudioLive model is connected and auto-configures for it.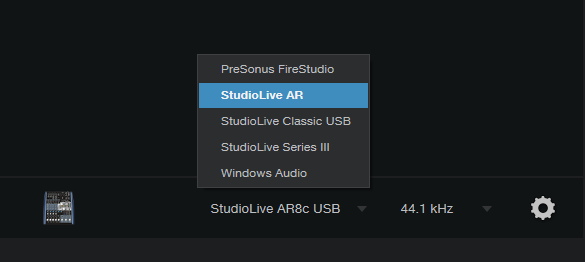 When you launch Capture, a recording track is created for each input channel on your StudioLive AR mixer, including the Main bus. All tracks will be armed for recording.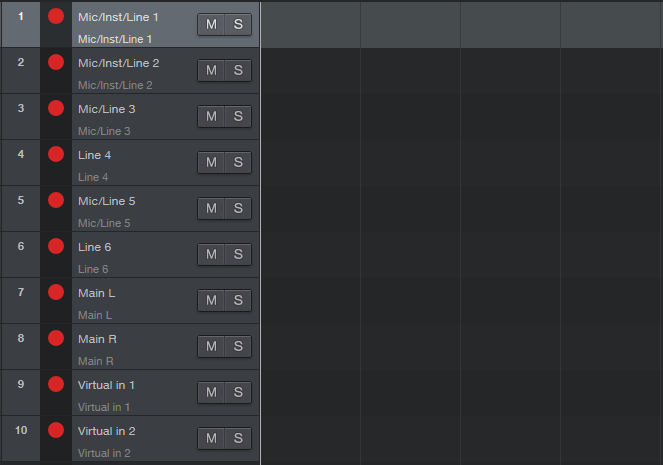 The Main bus track, in turn, is automatically patched to the first two digital returns located on the Super Channel (7/8, 13/14, 17/18, 21/22) on your StudioLive AR mixer for playback.

Channels 1 and 2 of Capture are routed to the Digital Returns 3/4 on the last stereo channel (5/6, 11/12, 15/16, 19/20) of the StudioLive.

Each channel from the StudioLive ARc mixer is represented with a mono input track in the Track column of the Session and has a corresponding level meter in the meter bridge.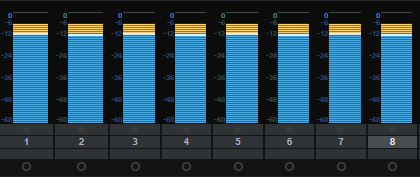 Once the tracks are armed for recording, click/press the record button to begin the session. You can also begin recording and arm all tracks with a single click by selecting Record Now from the start page.
Once you are complete, unlock the Record button by clicking the Lock icon. Pressing Stop will end the session. Pressing Record will temporarily pause the recording, but the session timeline will continue.

==================================================================
Please contact PreSonus Technical Support by creating a Support Ticket at My.PreSonus.com/support for further assistance.