If you are running Studio One 5.5 or higher and you are having a problem connecting to Soundcloud, please follow the instructions below to remove the Soundcloud credentials from your computer. This will prompt you to log in once more and should resolve your issue.
Windows:
On a Windows machine, you will need to open the Credential Manager. The easiest way to do this is to do a search for "Credential Manager" from the search box in the task bar or by right-clicking the Windows Start button and going to "Search." The Credential Manager can also be found in the Windows Control Panel. Once you open the Windows Credential Manager, you will need to remove the SoundCloud entry. Below you will find a screenshot of exactly where this is.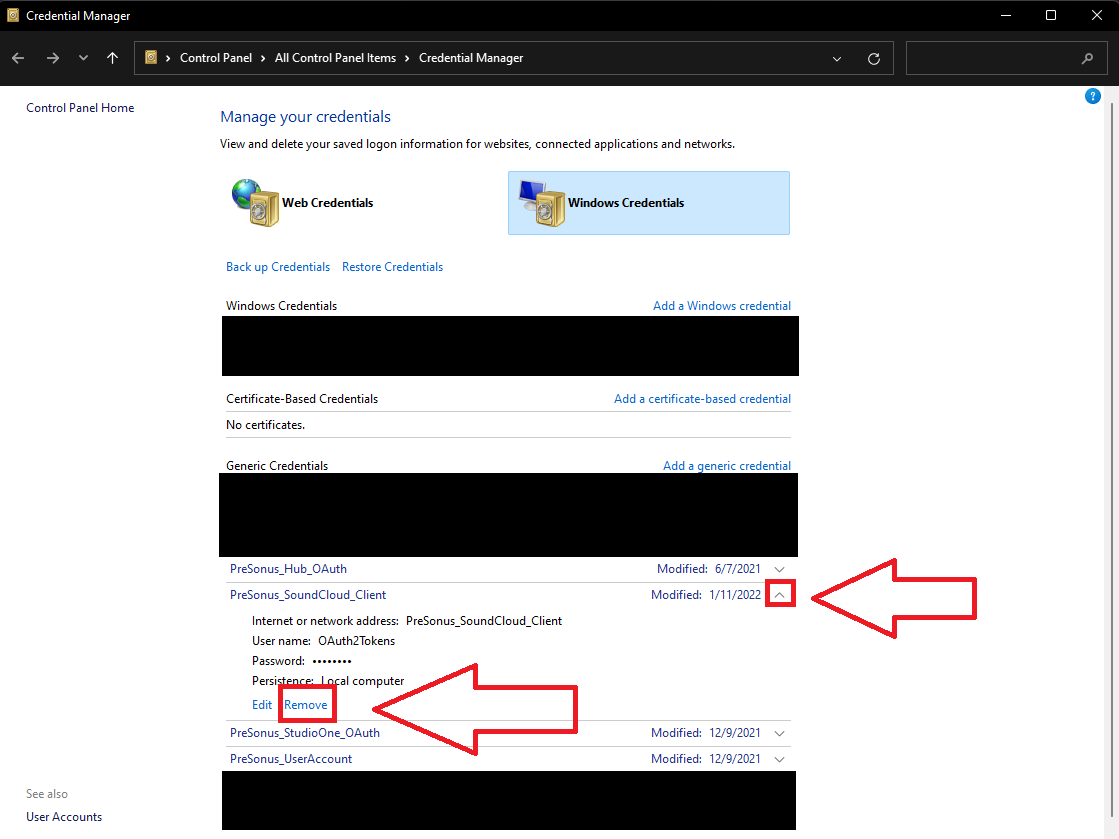 macOS:
On macOS, you need to go into "Go" on the Finder menu bar and choose "Utilities." Once in the "Utilities" folder, select "Keychain Access." In the "Keychain Access" window, delete the "PreSonus_SoundCloud_Client" with the right-click menu. You can then open Studio One and log into SoundCloud once more. Below is a screenshot.