Published July 15, 2021
Your registered hardware and software can be accessed from your My PreSonus account. Go to
mypresonus.com and login
When you register a new piece of Presonus hardware, the next step is to redeem your copy of Studio One.
Newly registered products now come with the option of Studio One Artist or a discounted rate for Studio One+. This is a subscription service which includes Studio One Professional and all other software, plugins and sample packs that Presonus have to offer.
To do this, go to mypresonus.com and login. next, click on Products to see your registered hardware and software.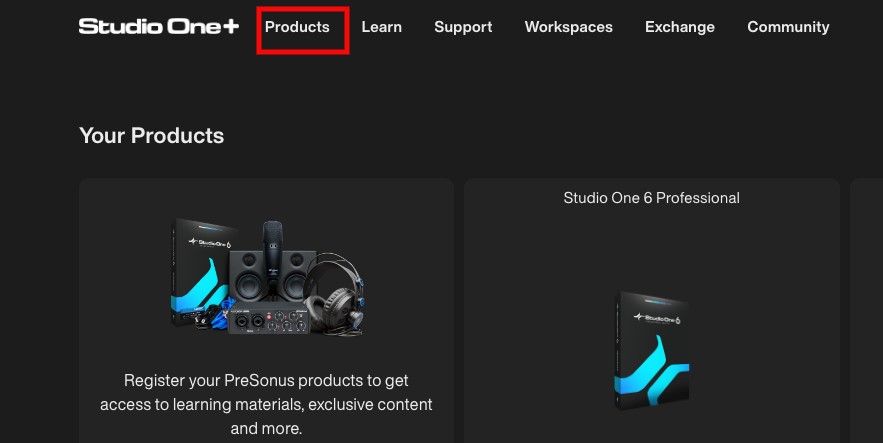 Locate your newly registered hardware and click on it to open the individual product page. Just under the serial number, you will see a blue button that says View Offers.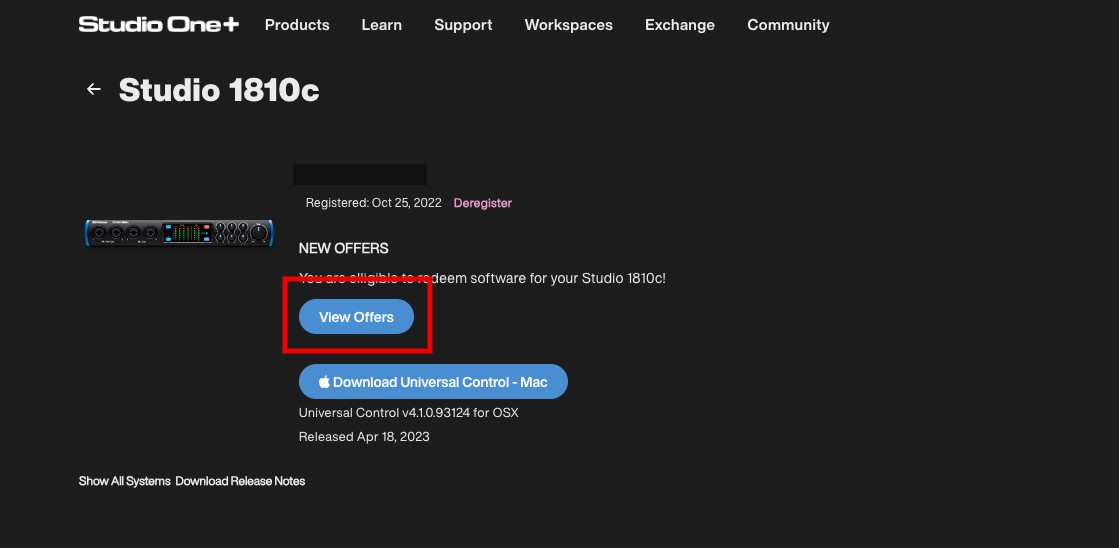 A new window will pop up offering you either a discounted rate for Studio One+ or the option to redeem Studio One 6 Artist.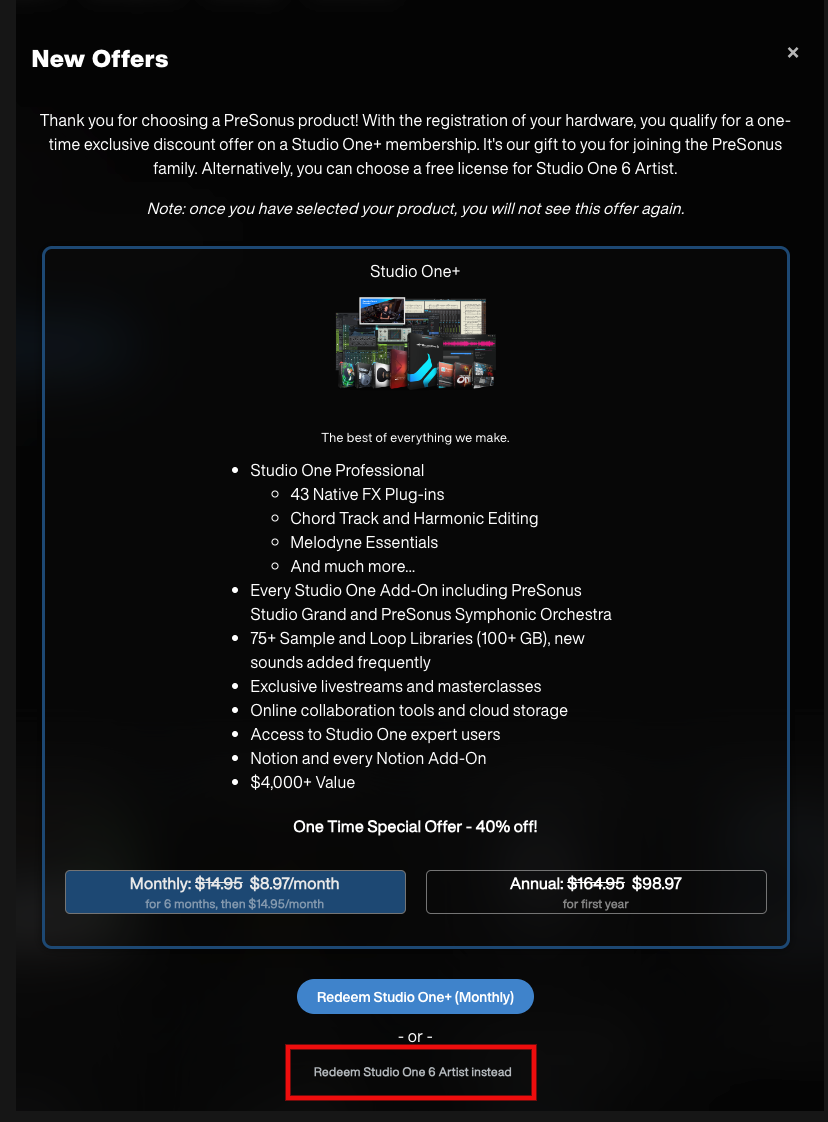 When you choose the option to either redeem Studio One Artist or the Presonus Sphere discount, another pop-up will appear asking if you are sure as this is a one-time offer available when registering new hardware.

Click OK and you're done!
PLEASE NOTE: If for some reason your products are not showing in your account, there are a number of steps you can take to resolve this issue.
1. Refresh your browser
2. Restart your browser
3. Log out of and back into your account at my.presonus.com
4. Clear the cache and cookies from your browser history
5. Try a different browser such as Google Chrome or Mozilla Firefox
6. Restart your computer.
==============================================================
Please contact PreSonus Technical Support by creating a Support Ticket at
My.PreSonus.com

for further assistance.