If you have ever worked with an imported MIDI file where the drums are not mapped correctly for use in a notation program such as "Notion," the following steps will show you how to map them in Studio One.
***This feature is only in the Professional version of Studio One 5 and higher.
Here is an example of poorly mapped drums...

1. Import a MIDI file into Studio One 5 Professional and open the Score Editor. Here is a screenshot illustrating this location...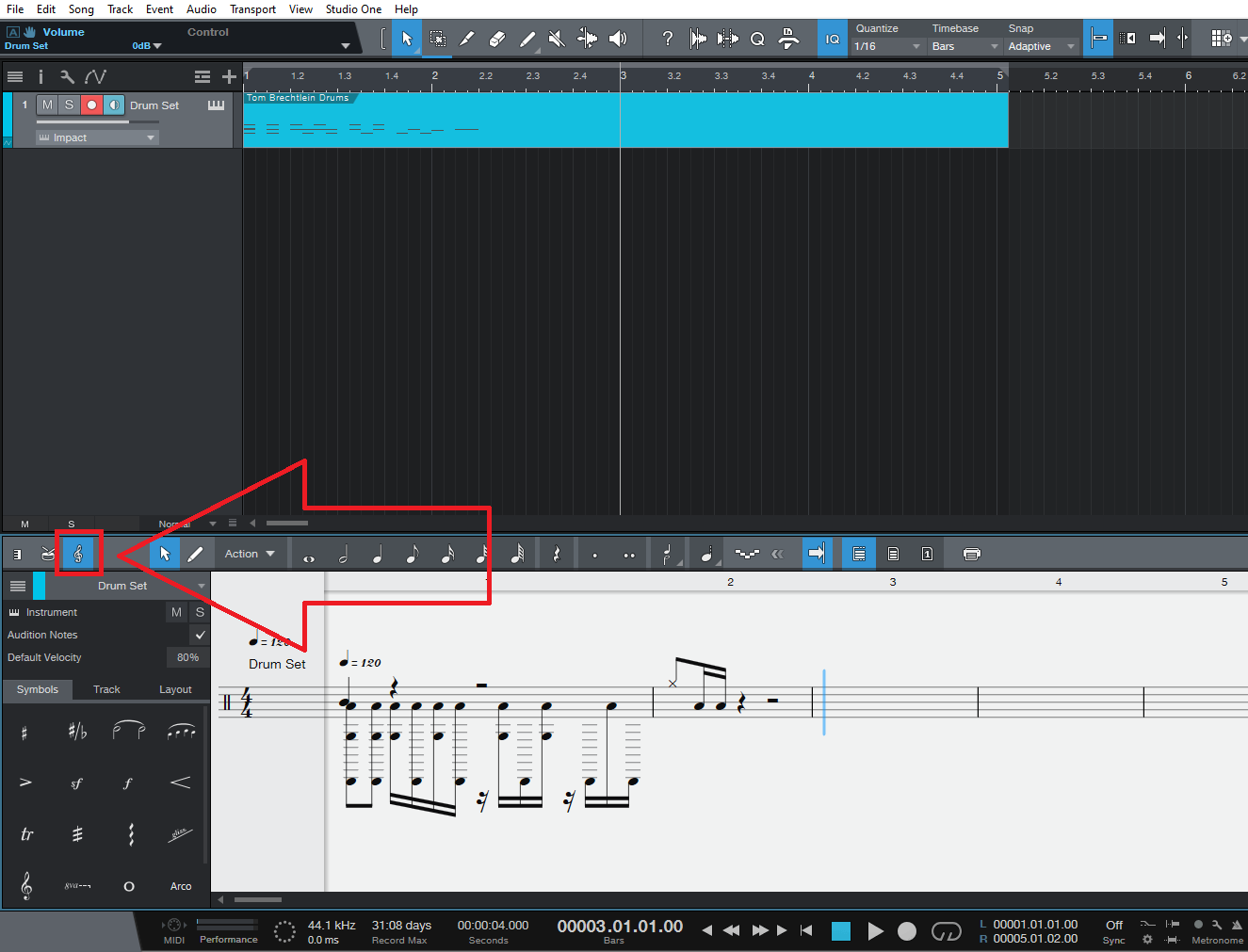 2. Click the "Track" tab in the Score Editor window in the left-hand margin. Here is an image...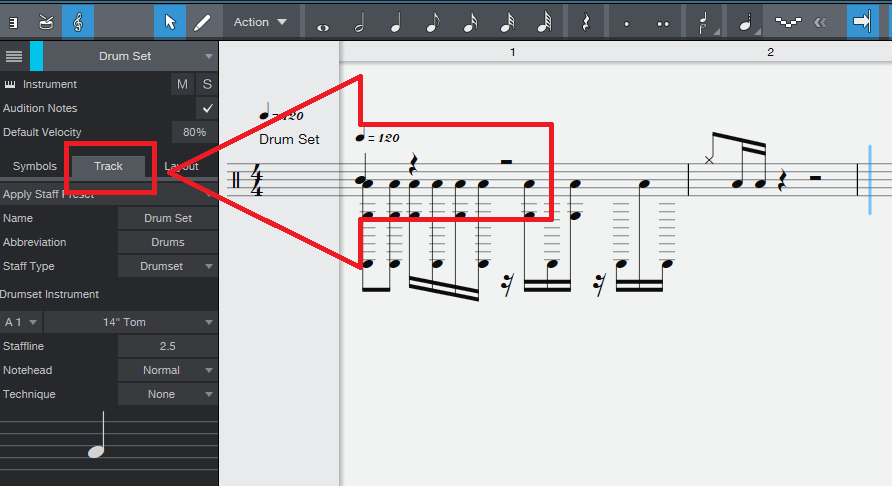 3. In the "Track" tab illustrated above, you will see a note on some staff lines. You can select any note in your score and then use the note in the "Track" tab to move all of the notes of that pitch in the entire MIDI File at once, into the desired location. Here is a gif illustrating this process...
***Pro Tip: If you use the built-in General MIDI mapping option in the Score Editor to start with, it may save you some time. Here is a video on this functionality...
https://www.youtube.com/watch?v=AvxS3RdXHFc&t=278s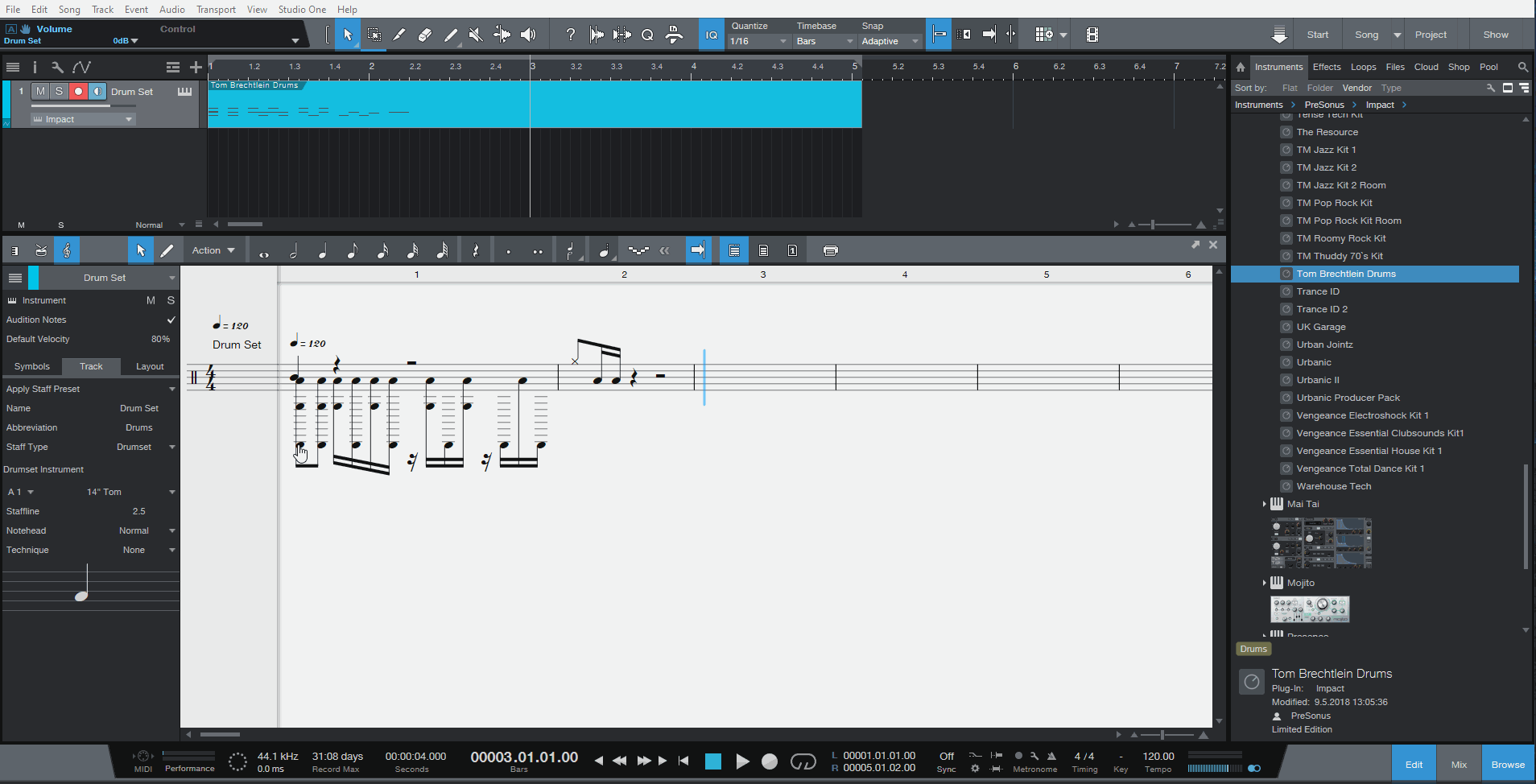 4. You can save the MIDI file inside of Studio One under File>Save As. Just choose the MIDI format. You can also send the notation to Notion using Song>Send to Notion, should you have Notion installed on your system. You can find the drum mapping for Notion 6 on page 12.11 of the Notion User Guide.