***This issue has been addressed in build 6.8.2. Please update and test for the issue once more.
If you are using Notion 6 and are having a problem with slowness with the mouse, lock-ups, or issues with tech tip bubbles not appearing, you will need to do the following...
1. Go into System Preferences for macOS and select "General."
2. Under the General option, under "Show scroll bars:," choose the option for "Always."
Here is a screenshot that illustrates where this option is located.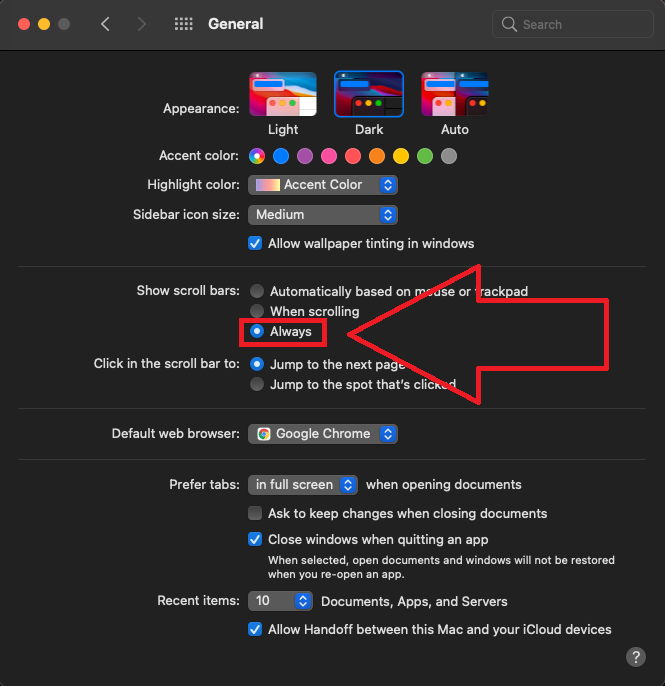 3. If your issue persists, please try resetting the NVram on your system. Here is an article from our knowledge base with information on doing so...
https://support.presonus.com/hc/en-us/articles/4406546454669-How-to-reset-NVram-on-a-Mac
4. If you are still having problems, try creating a new user account on your Mac, log into that account, and test for the issue once more.