Published March 25, 2021
Up until iPadOS 13.3 on iPadOS devices, sample rates of 48, 44.1 and in some cases 32.0 kHz were selectable. In this example we are running iOS 13.3 on a 1st Gen iPad Pro (with Lightning connector) with Capture for iPad.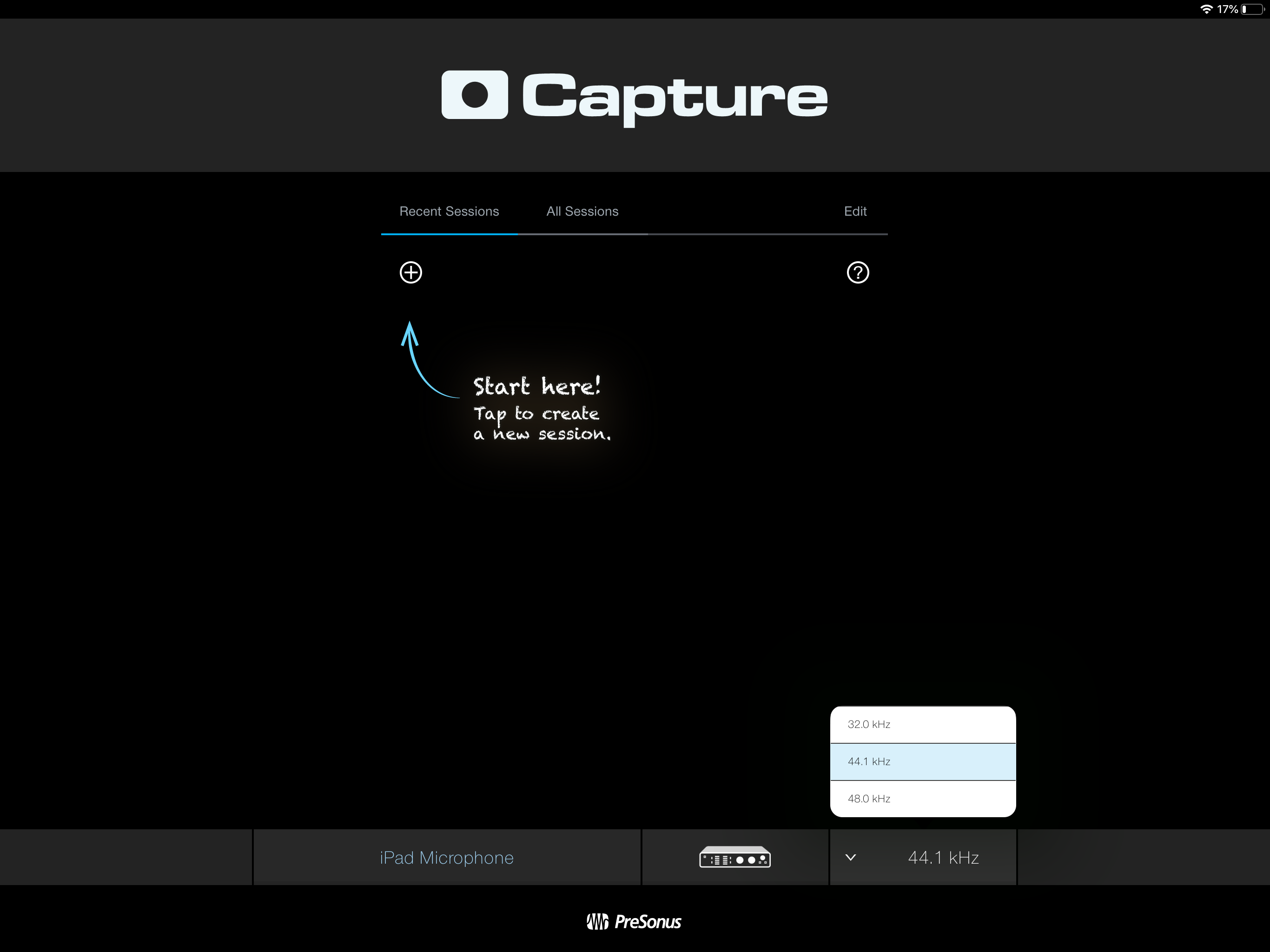 However, as of iPadOS 14, selecting more than one sample rate is no longer possible. In this example we are running iOS 14.4 with a 3rd Generation iPad Pro (with USB-C connector)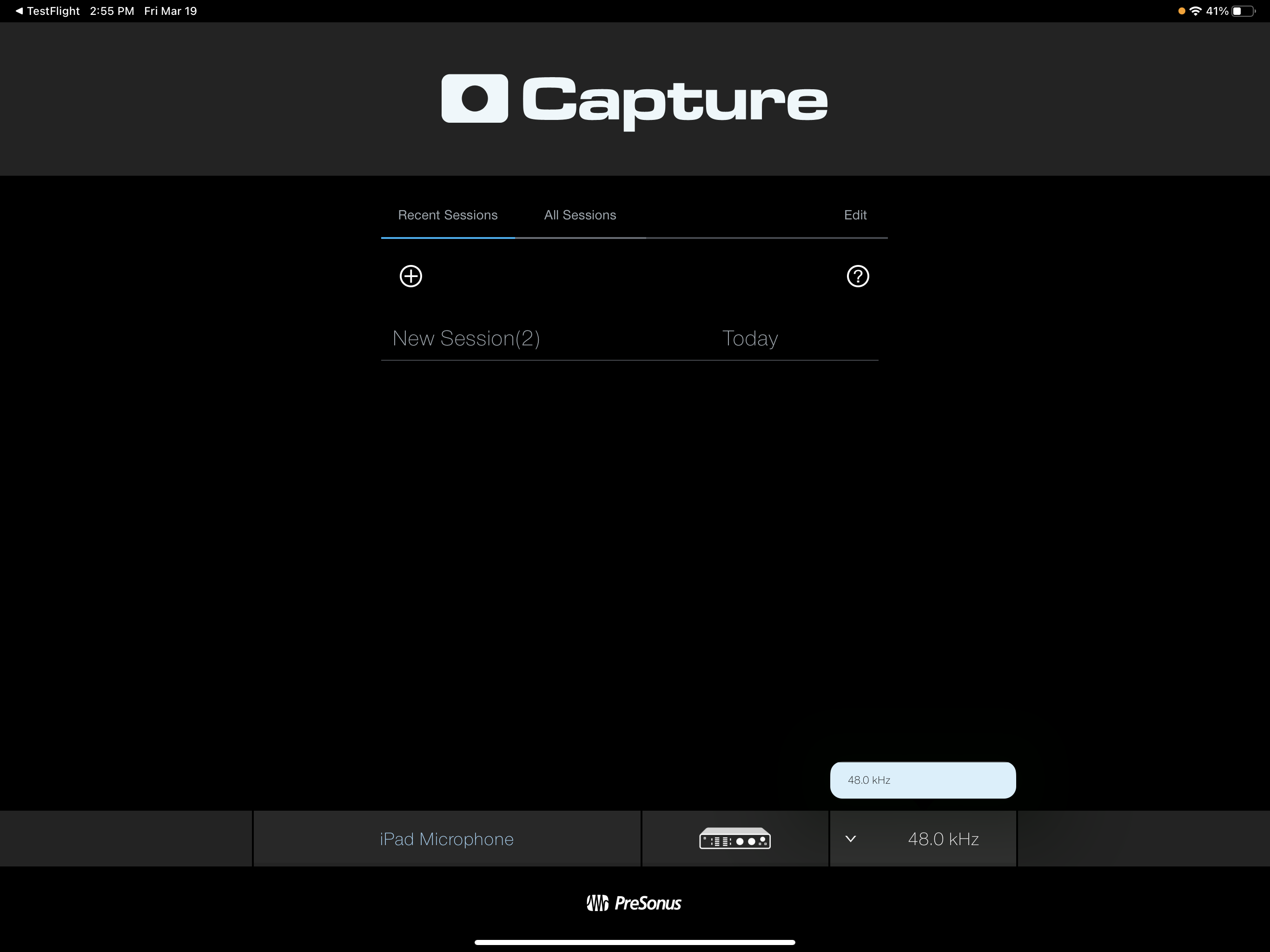 With the release of iPadOS 14.4, Apple no longer supports the selection of more than one sample rate for applications not using external hardware. This apparently was due to increased pops and clicks caused by sample rate changes.
This has led to some confusion about whether or not Capture for iPad and Capture Mobile support sample rates once found on older versions of iPadOS. These changes were implemented by Apple and are not a result of any change made by PreSonus.
From what we've found iPad v7 and higher running iPadOS 14 are limited to 44.1 kHz or 48 kHz… and in some cases only one or the other. iPad Pro v3 and higher running iPadOS 14 are limited to 48.0 kHz only. Apple may decide to change this at any time.
Connecting a compatible USB audio interface will afford you the ability to select additional sample rates based on the ability of the hardware attached.
For example, connecting a Studio 26c with an Apple Camera Connection Kit to an iPad or iPad Pro will allow you to select sample rates from 44.1 kHz to 96 kHz. However, when disconnecting the interface, the iPad will warn you automatically that your sample rate will change to the default sample rate of the device itself.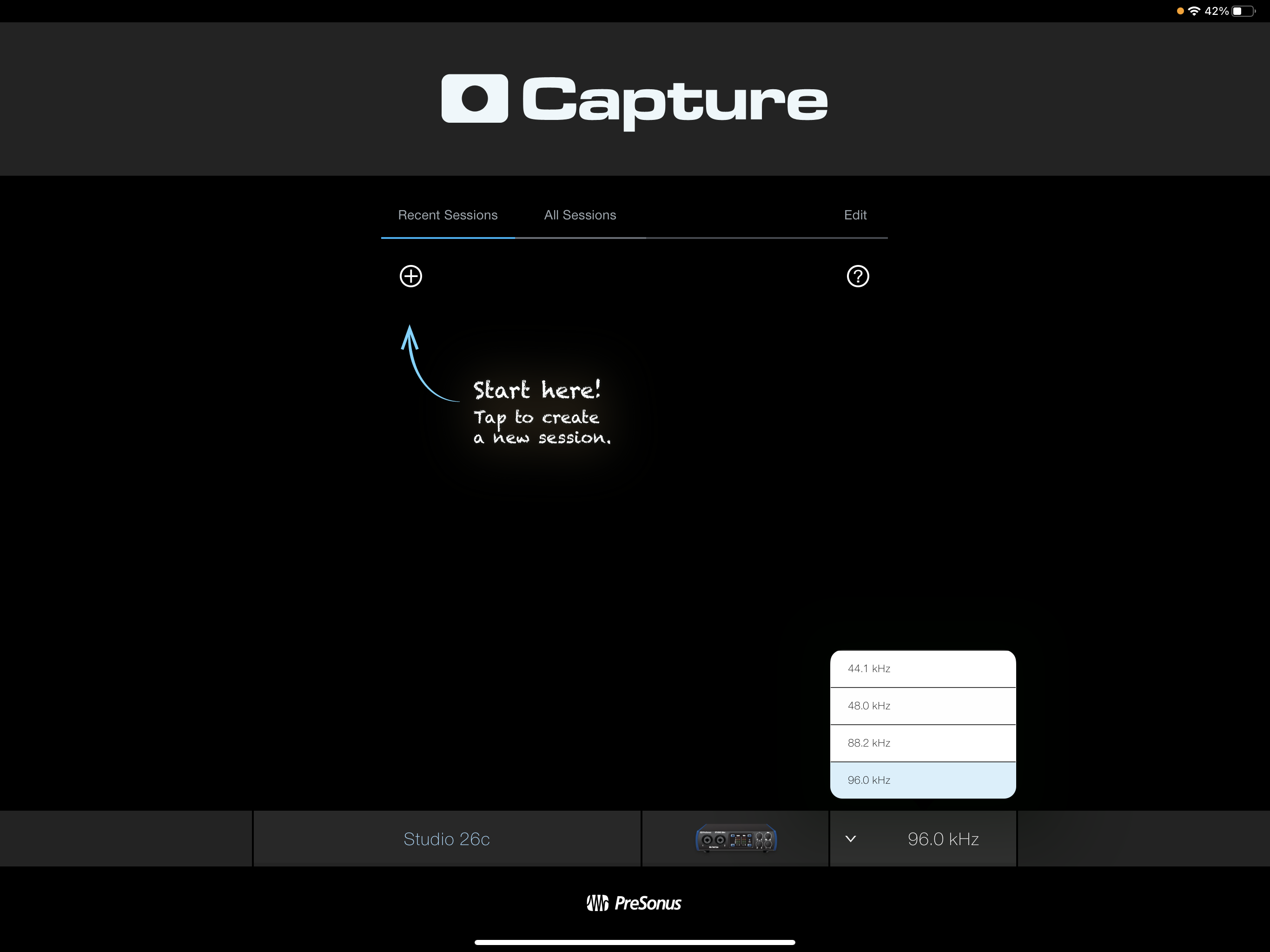 If you have Capture open and you're running at a sample rate other than what the iPad natively supports, Capture will inform you that your sample rate has changed. In this example when we disconnected our Studio 26c running at 96.0 kHz, Capture informed us about the sample rate change was detected.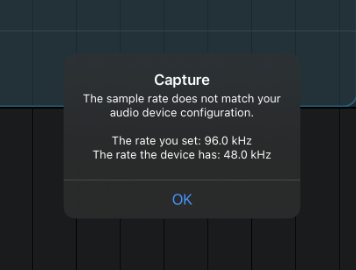 For you reference here are the adapters that Apple has to connect a USB Audio interface to your iPad.
Apple Lightning Camera Connection Kit (Lighting Model iPads):
https://www.apple.com/shop/product/MK0W2AM/A/lightning-to-usb-3-camera-adapter
Apple USB-C Digital AV Connection Kit (for iPad Pro 3rd Gen and newer)
https://www.apple.com/shop/product/MUF82AM/A/usb-c-digital-av-multiport-adapter
There are several aftermarket versions of these adapters, however we have only qualified the models made by Apple.