***New for 2021: As of March 15, 2021, PreSonus will be adding Ghosthack Sound Essentials to the Studio Magic Bundle. The grace period for this addition is February 1, 2021. If you registered a qualifying product after February 1, 2021, it is eligible for Ghosthack Sound Essentials. If you do not see it in your account, please press the "Refresh Products" button in your account or log out and log back in. It should be under Products>Add-ons.
Here are the steps for installing this sound set in Studio One.
1. In your my.presonus.com account or in your sphere.presonus.com account, you will find the add-on under Products>Add-ons. Simply copy the coupon code and click the download button, illustrated in the image below.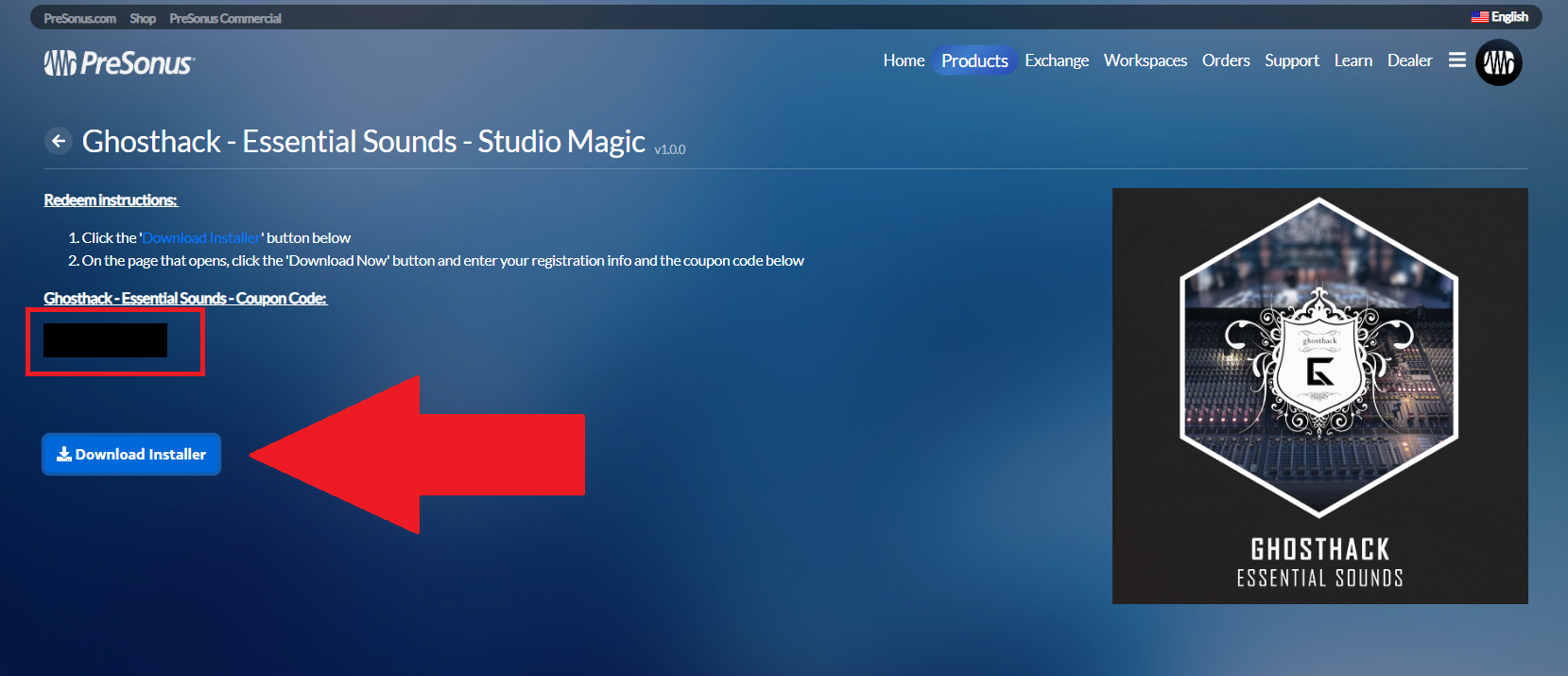 2. The "Download Installer" button in the image above will take you to the page in the image below. Click the "Download Now" button on the Ghosthack site, illustrated below.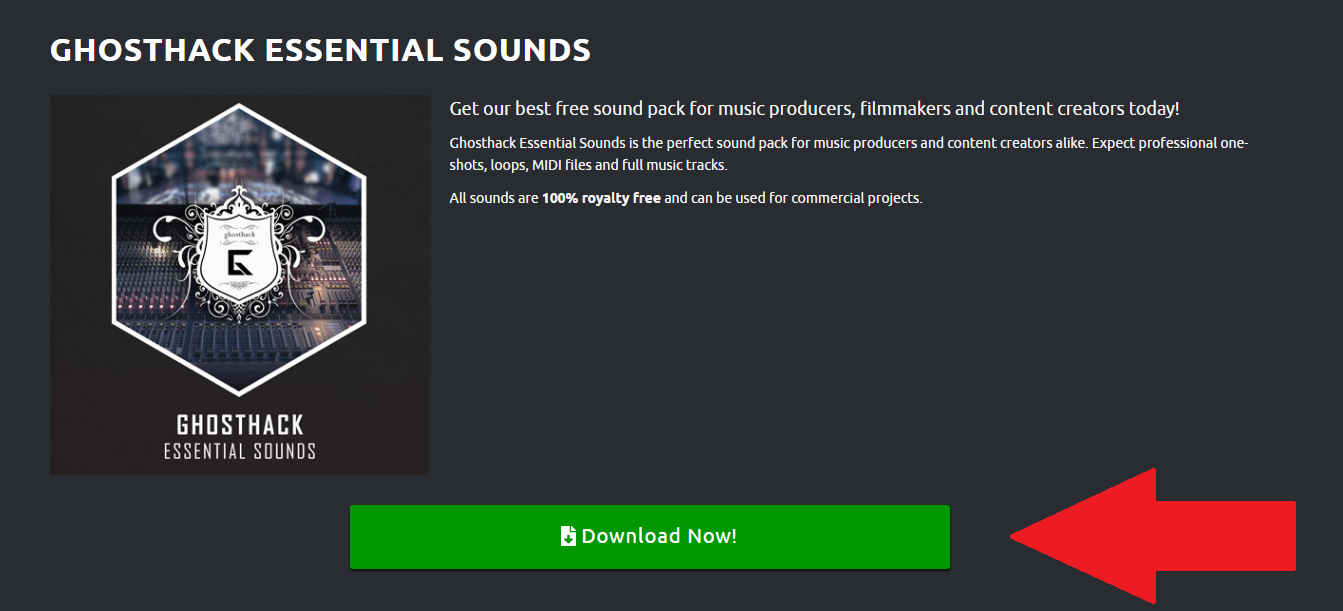 3. Once you click the "Download Now!" link, you will see a form appear as illustrated below. Fill out this form and you will be emailed a link to download the add-on.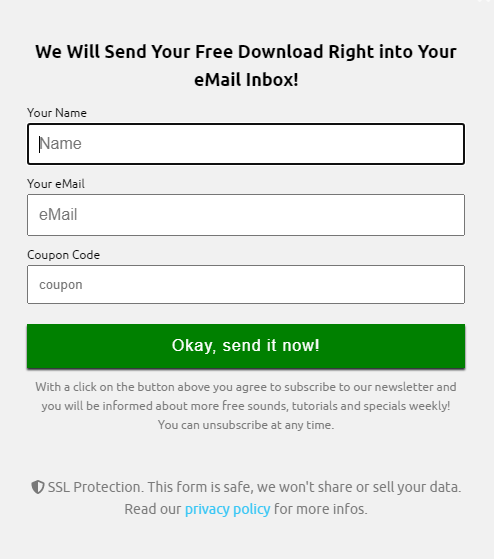 4. The link in the email will take you to the screen illustrated below. Press the "Download" button and a zip folder will be downloaded to your machine.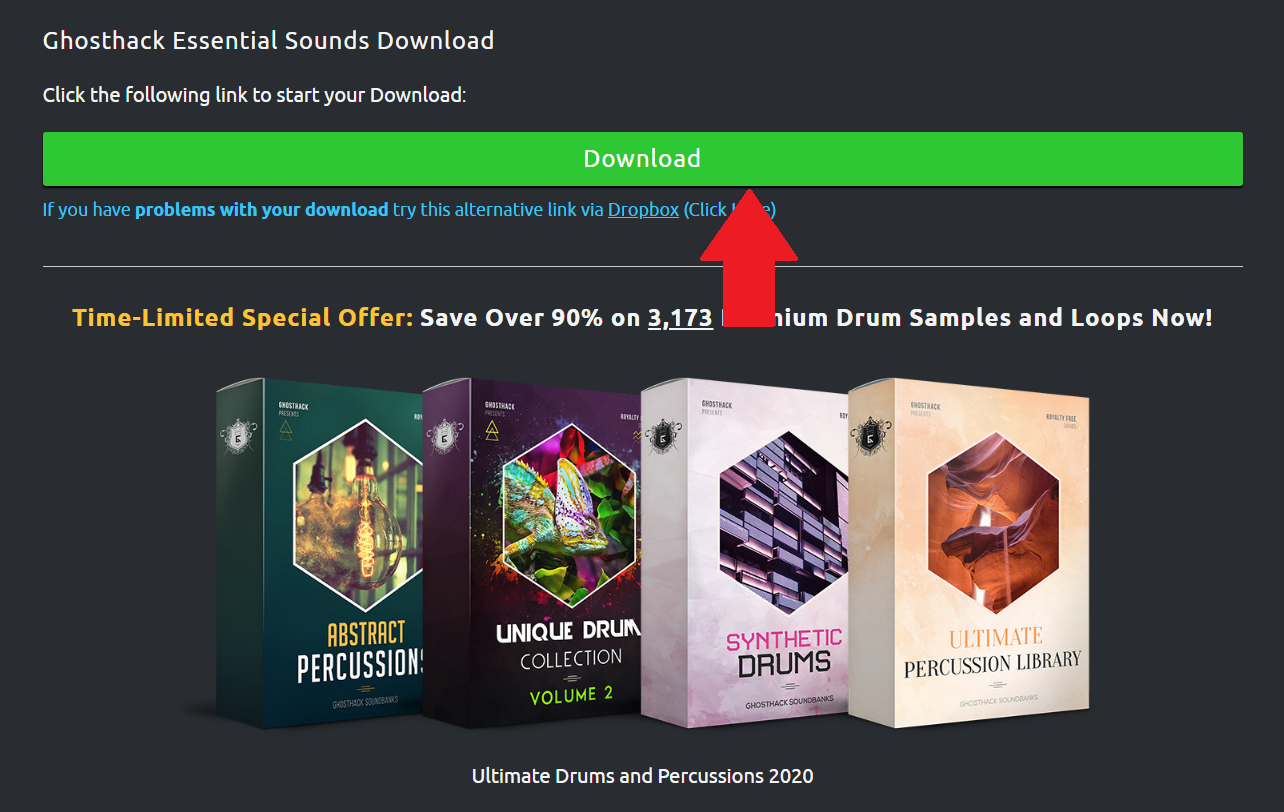 5. Extract the downloaded zip file and double-click the .soundset file to install into Studio One. There are also a large number of .wav files that you have access to as well. There is a small text file in the zip folder with a coupon code to get more sounds if you wish to take advantage of the offer. If you have any problems or questions, please contact Ghosthack using the following link...
https://www.ghosthack.de/contact/