Reviewed Feb 05, 2021
Before continuing you will need to be sure you are using the latest Universal Control and Firmware for your StudioLive:
StudioLive Series III Console - Firmware Update
StudioLive Series III Rack mixer - Firmware Update
Universal Control can be downloaded here:
https://www.presonus.com/products/UC-Surface/downloads
====================================
1. When you open your mixer in Universal Control you may be seeing the following darkened meters. The issue is Universal Control has not yet been assigned the appropriate permission to control the mixer.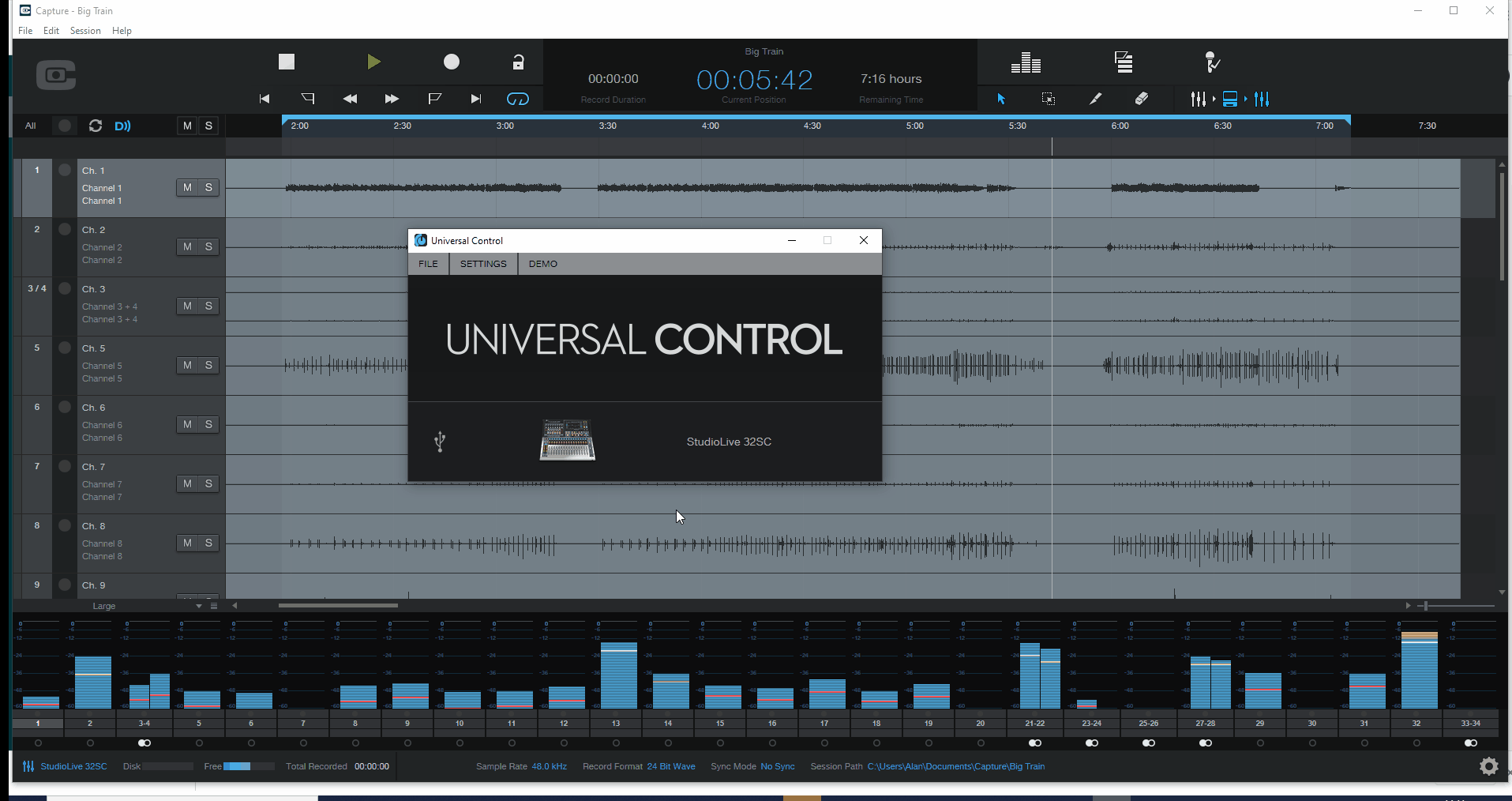 2. Choose the Settings gear icon in the top right corner of the screen. Then under "Device permissions" type the default access code, 12345, then press Enter.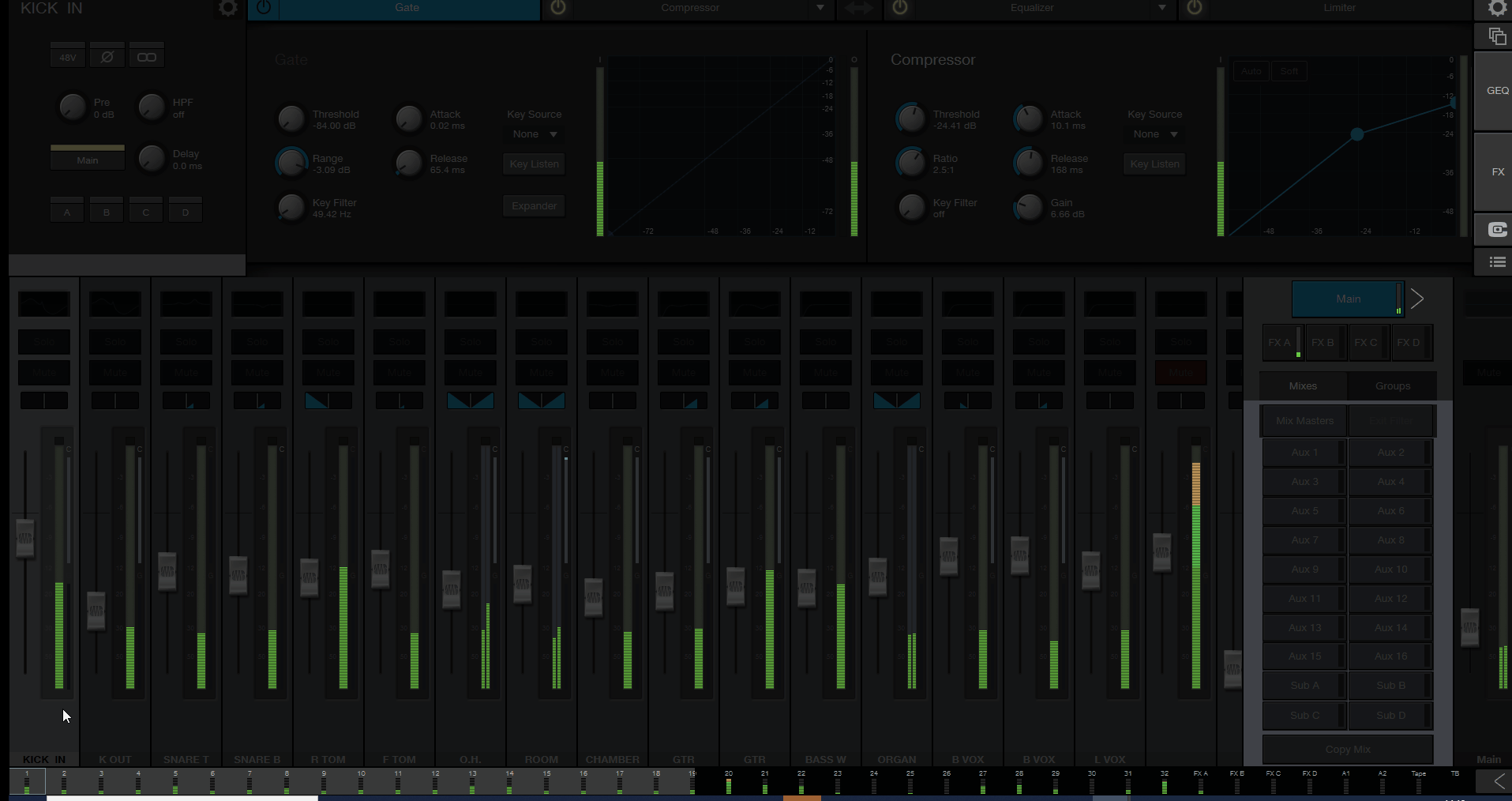 3. Ensure that you have the right device selected with the right permission.
In this case a laptop is being granted permission to control the entire StudioLive, so FrontOfHouse (FOH) permissions are assigned from the Mix dropdown menu.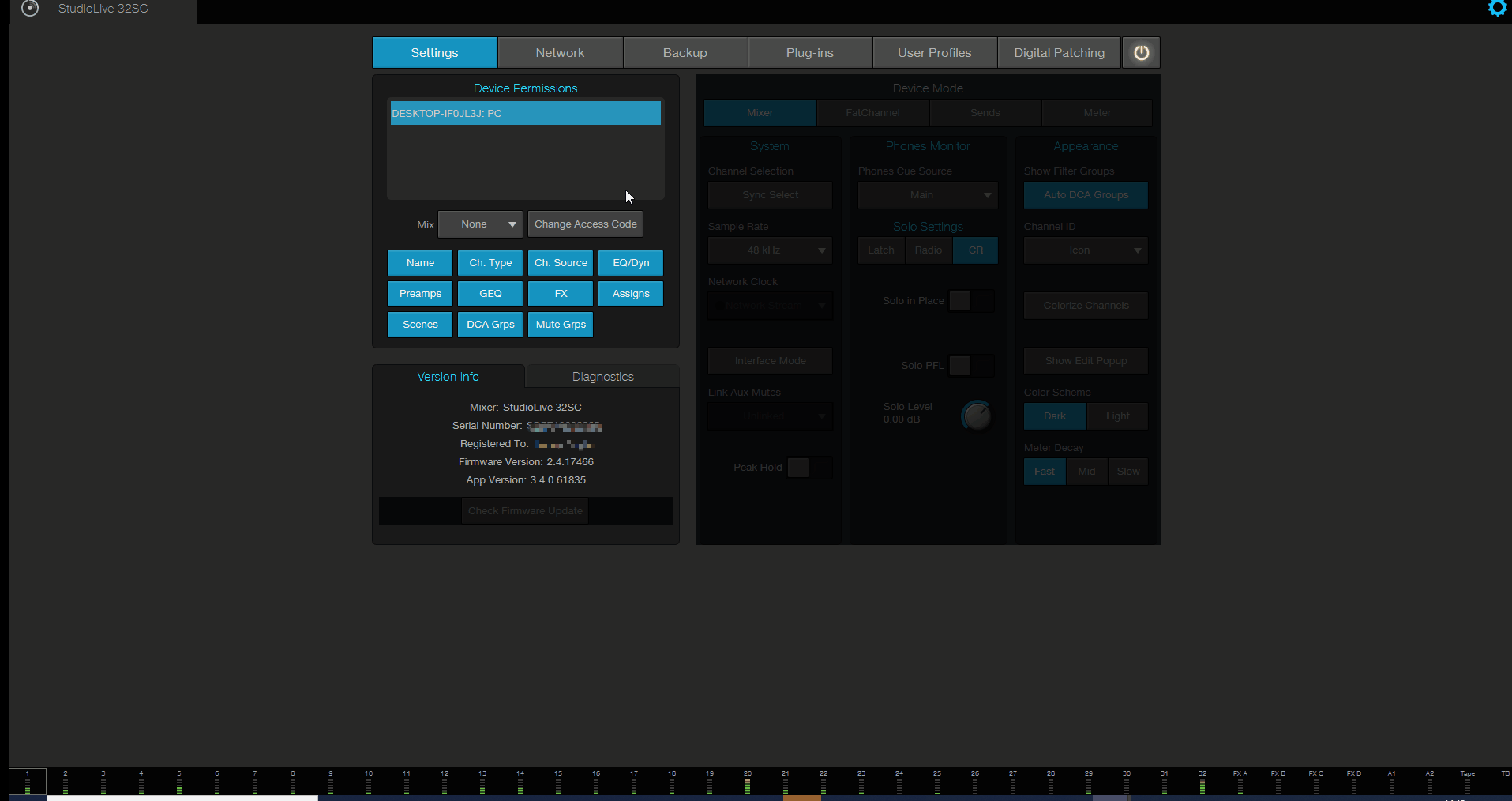 When you exit the Settings menu, you should now have full control of the StudioLive using UC-Surface or Universal Control.
Please see section 9.1 from the following Universal Control manual for further information.
https://pae-web.presonusmusic.com/downloads/products/pdf/UC_Surface_ReferenceManual_EN_04042019.pdf
==================================================================
Please contact PreSonus Technical Support by creating a Support Ticket at My.PreSonus.com/Support for further assistance.