Reviewed Nov 29 2021
Before proceeding please be sure your firmware is updated on your StudioLive and that you are using the latest Universal Control:
StudioLive Series III Console - Firmware Update
StudioLive Series III Rack mixer - Firmware Update
Universal Control:
https://www.presonus.com/products/UC-Surface/downloads
==============================================================
The Series III Rackmount mixers are capable of recording 2-channel stereo audio to an SD card.
When the SD card is inserted in the mixer, you will see the Capture logo appear in Universal Control.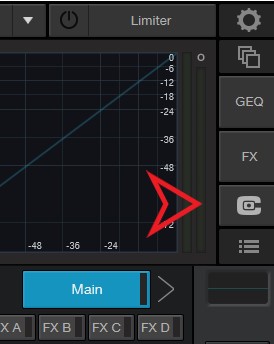 Click the logo to enter the Capture menu.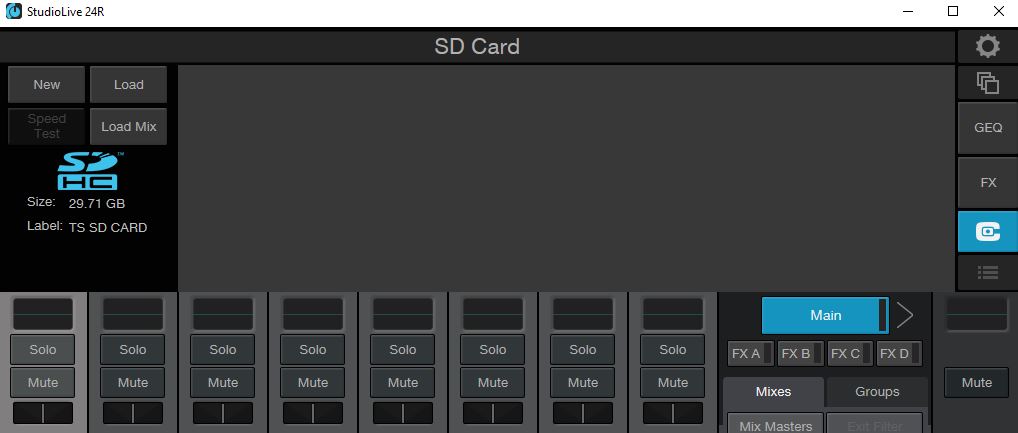 Click the 'New' button to create a new Capture session. Here you can add entries for Artist, Performance and Location.

Once you have created a session after customizing any of these fields, UC Surface will save them for future use. So, for example, if you would like to create another session for an artist, you can click on the pull-down menu to the right of the customization field and simply select it from there.
Click create to see the transport controls. Here you can choose the mix you want to record be it Main left and right, one of the flex mixes or subgroup pairs.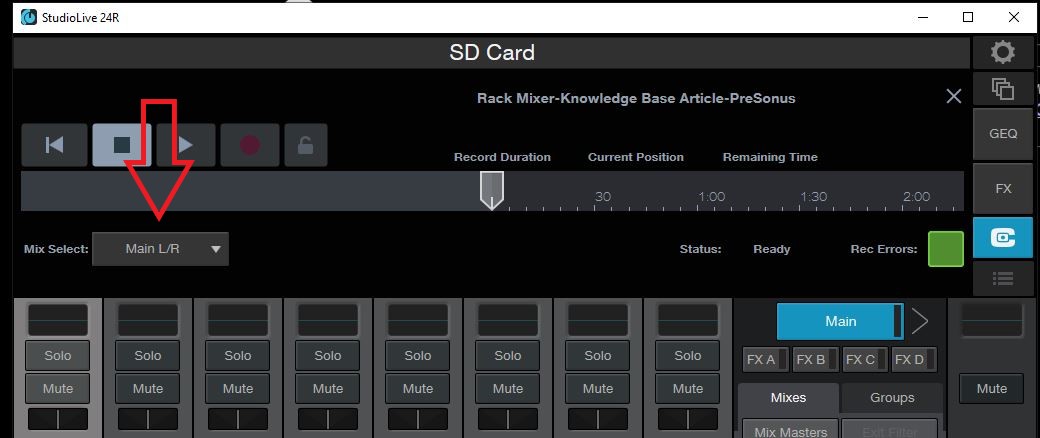 When you hit record, the transport counter will begin to move. On the front of the mixer, the record led will light up red while the play led will light up green.
To stop recording, click the lock then click the stop button.
To playback your audio, you will need to change the input of the Digital Return channel to receive audio from the SD card.
Select the Digital Return channel and click the gear next to the name of the channel to get to the channel's setting section. Then click the input drop down menu and set the input source to SD Card.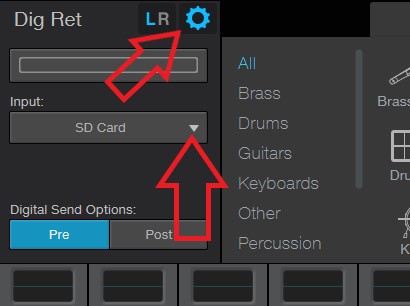 Once the Digital Return channel is set to SD Card, click the Capture icon to get back to the transport controls. When you click the play arrow, the transport counter will begin to move and the "Play" LED on the front of the mixer will light up green.
If you have already recorded a session and are wanting to load it to play it back, you will click the Capture icon, select the session you would like to play and then click load. *Note* You do not need to select 'Load Mix'.
For SD card recording, the StudioLive Series III mixers will require SDHC - Class 10 - U3 cards. See the article below for more information on SD cards.
https://support.presonus.com/hc/en-us/articles/115000921126-Recommended-SDHC-Cards-for-Multi-track-Recording
==============================================================
Please contact PreSonus Technical Support by creating a Support Ticket at My.PreSonus.com/Support for further assistance.