For Studio One 5 users requesting an activation reset request, you can manage your own activations in your My.Presonus account.
Once logged into your My.Presonus.com account, click on the [My Products] link. Then click the [Software] tab. Lastly, click the link for the registered software you wish to change the activations for.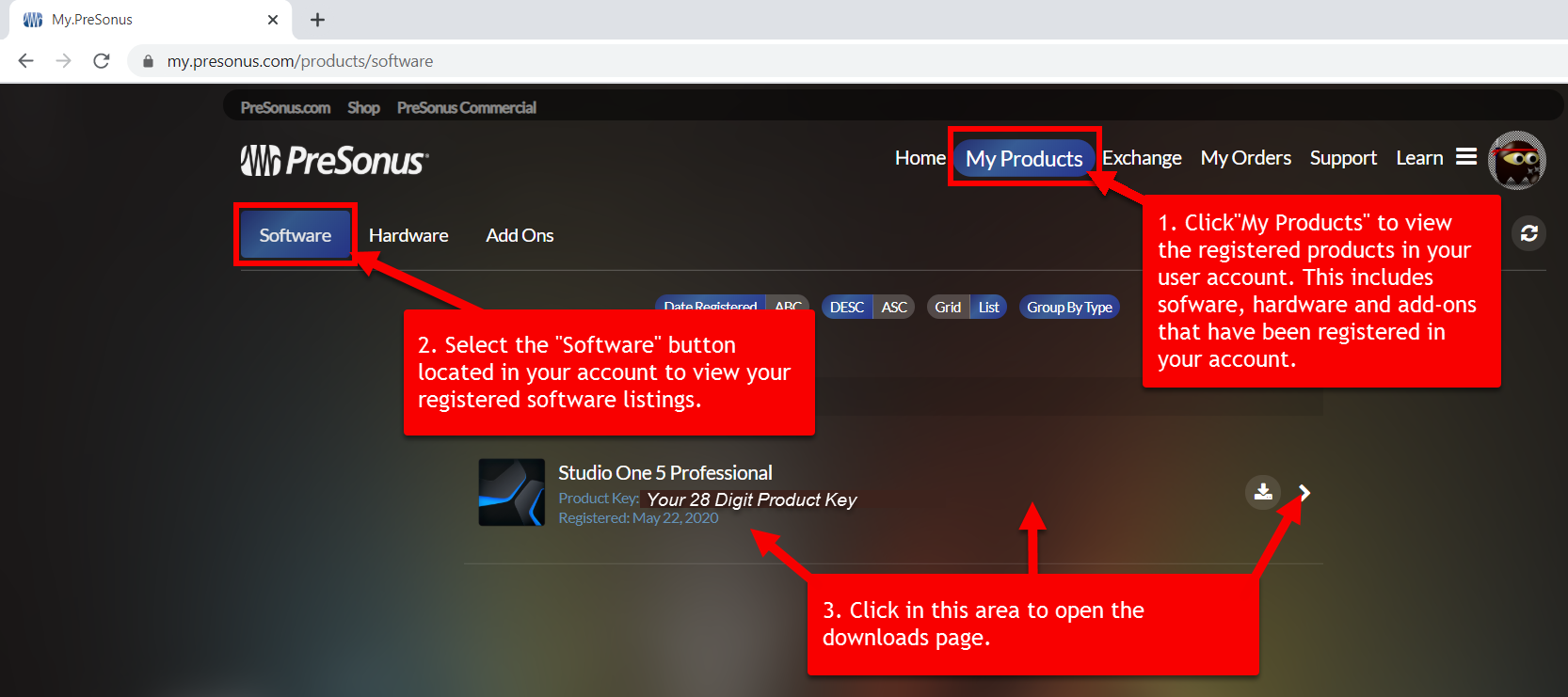 Once you have located the listing of your registered software, either click on Studio One or the
button to view the Studio One Product page.
The Studio One page in your account. Once you have clicked on the registered software in your account, you will see a link to manage activations as illustrated below: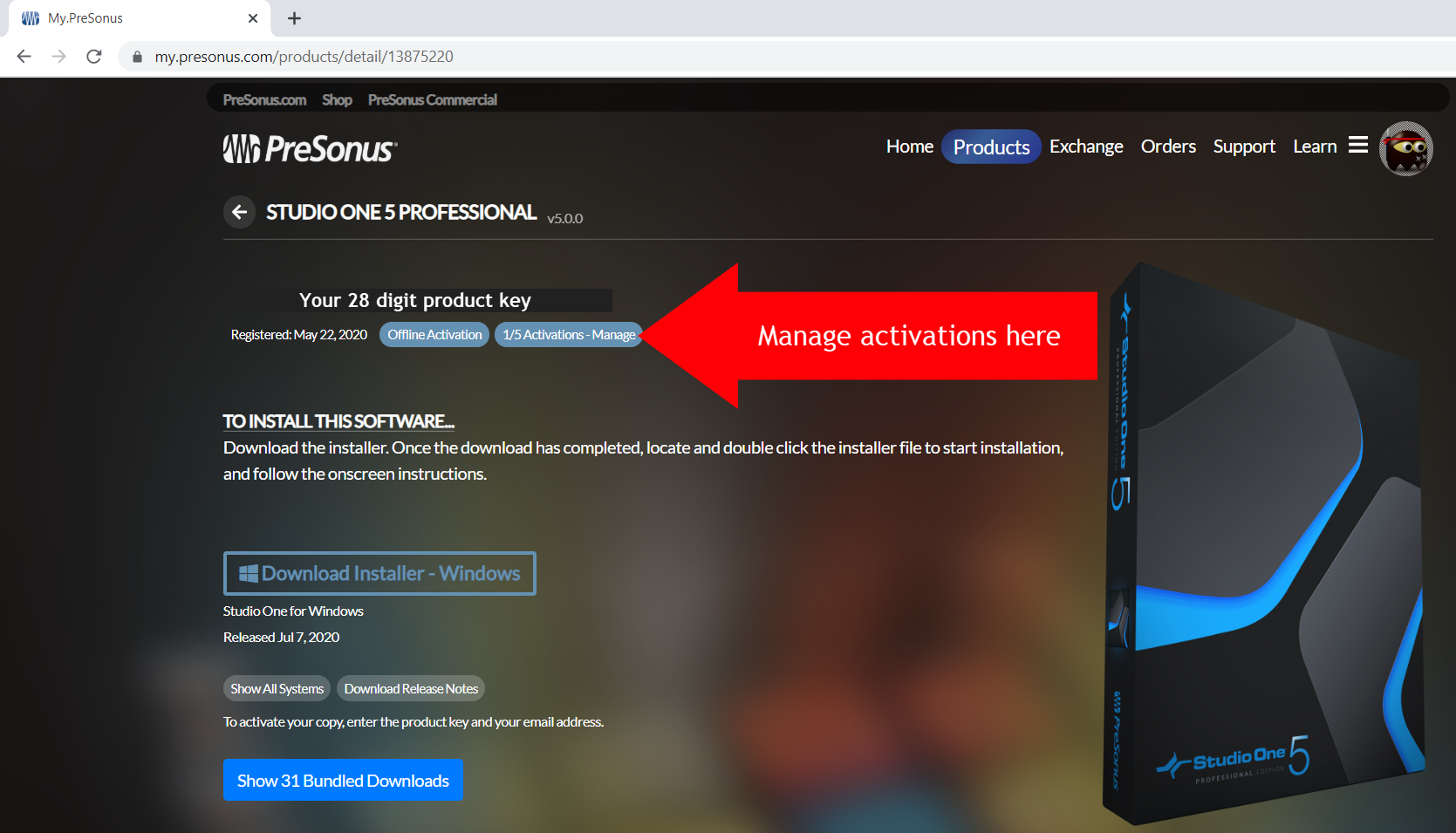 Click that button and a window will pop up that allows your to remove old activations to make room for new ones. You can do this without the need to contact Technical Support.