The following information explains the process for registering the Cherry Audio Voltage Nucleus plug-in with Cherry Audio and activating it for use within Studio One.
***If you are running Studio One 4 Artist, you will need to be running version 4.6.1
or higher for the plug-in to show up. The plug-in will not show up in Studio One 3 Artist.
1. You can find your product key for the Cherry Audio Voltage Nucleus plug-in inside of your https://my.presonus.com account. Once you are logged into your account, just go to My Products>Add-ons to locate the plug-in. Below is a screenshot: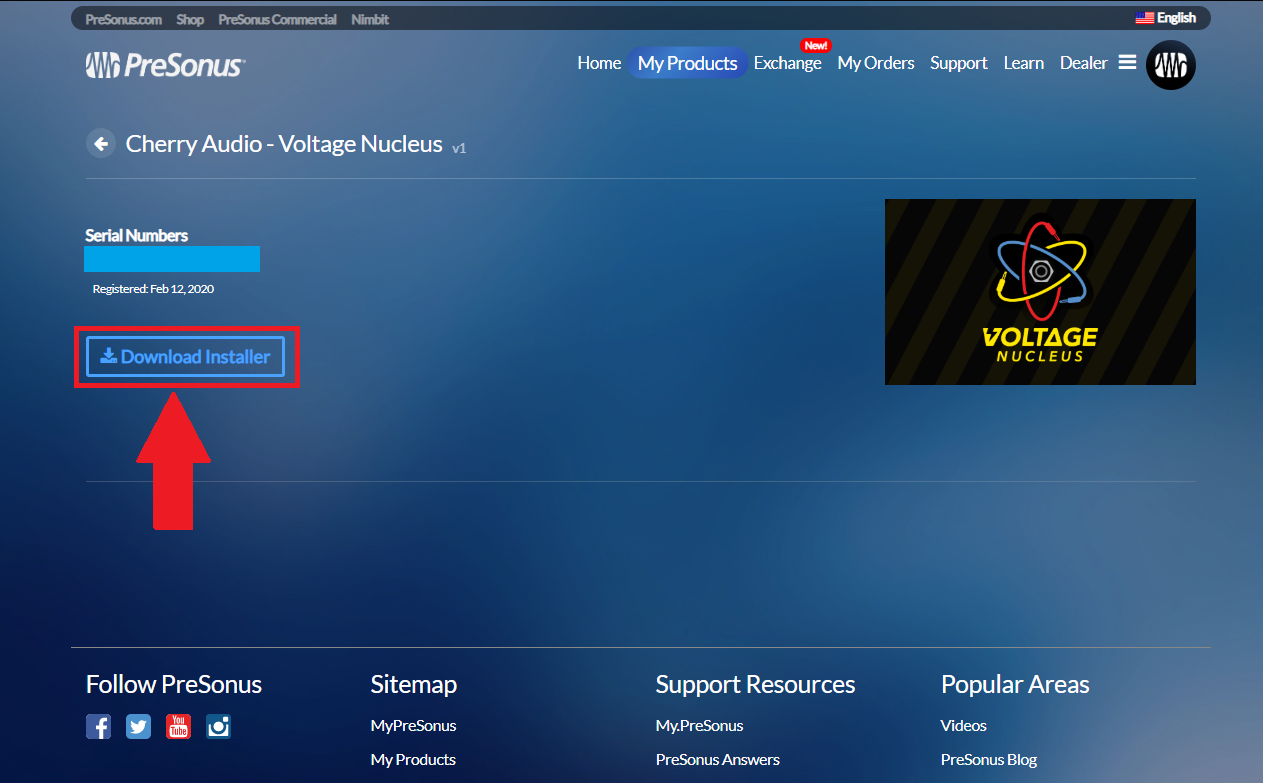 2. You will then be taken to Cherry's web site where you can sign in or create an account. To create an account, click the "Register" button. You can then fill out your information.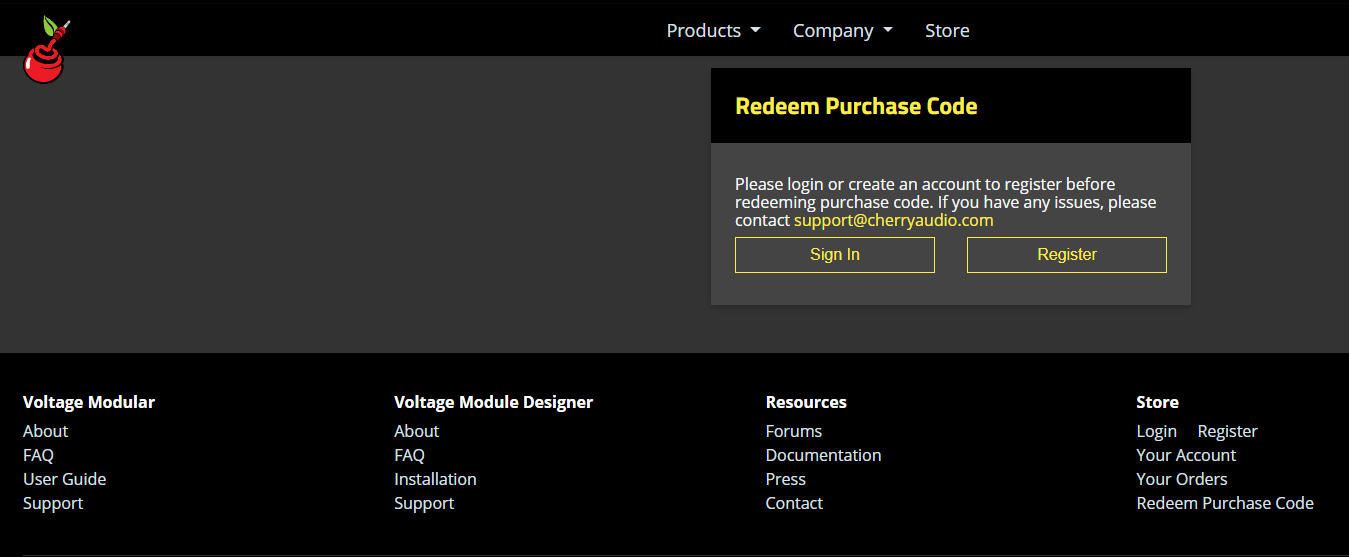 3. Once you have logged in or created an account, you will be asked to enter your purchase code. This is the code from your my.presonus.com account in step 1 of this article. We reference them as "Serial Numbers" in my.presonus.com.

4. On the next screen, you will see your downloads. There is a price listed for Voltage Modular Nucleus, but just click on the link that is highlighted below.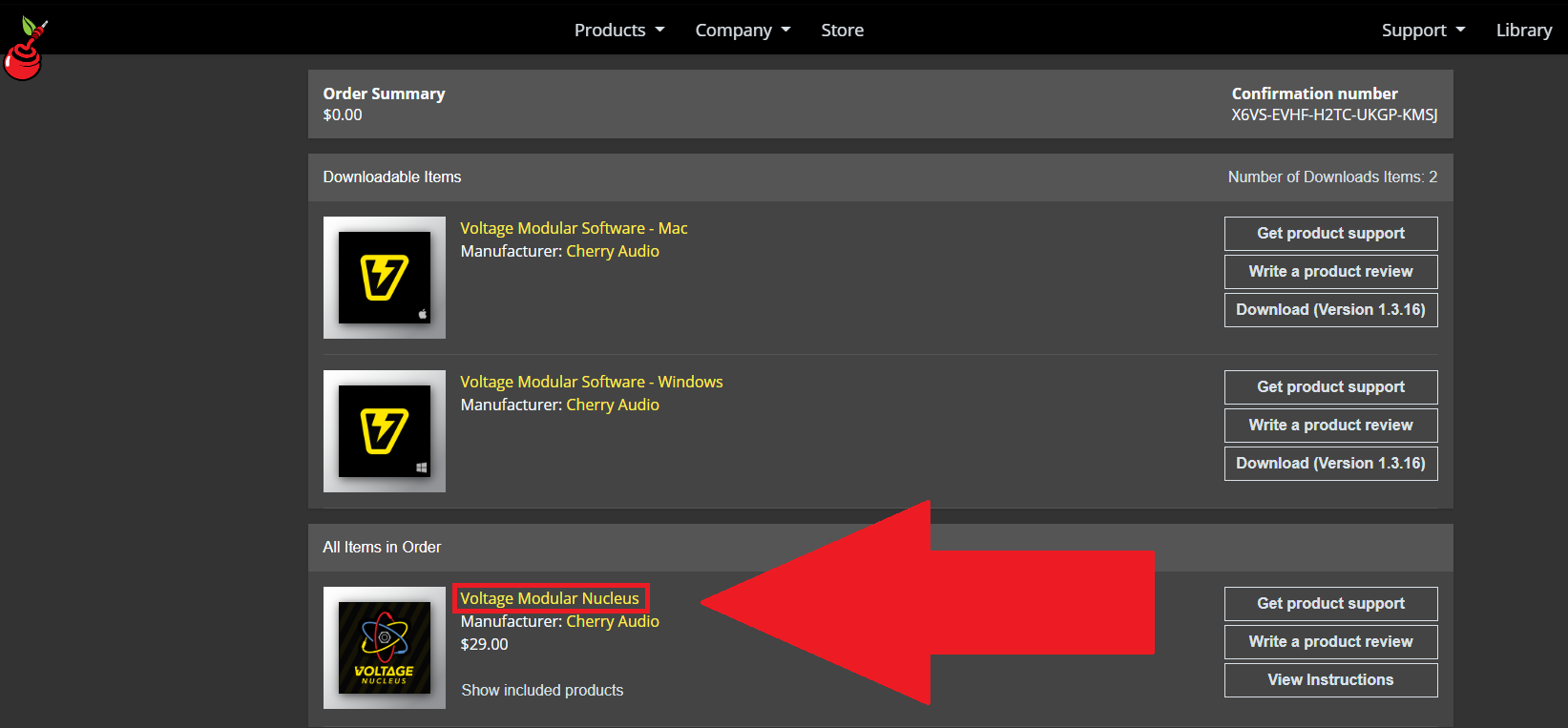 5. On the next page, you will see the word "Owned" over on the right-hand side of the window to clear up any confusion that you might have. Go ahead and click the "Owned" button as highlighted below.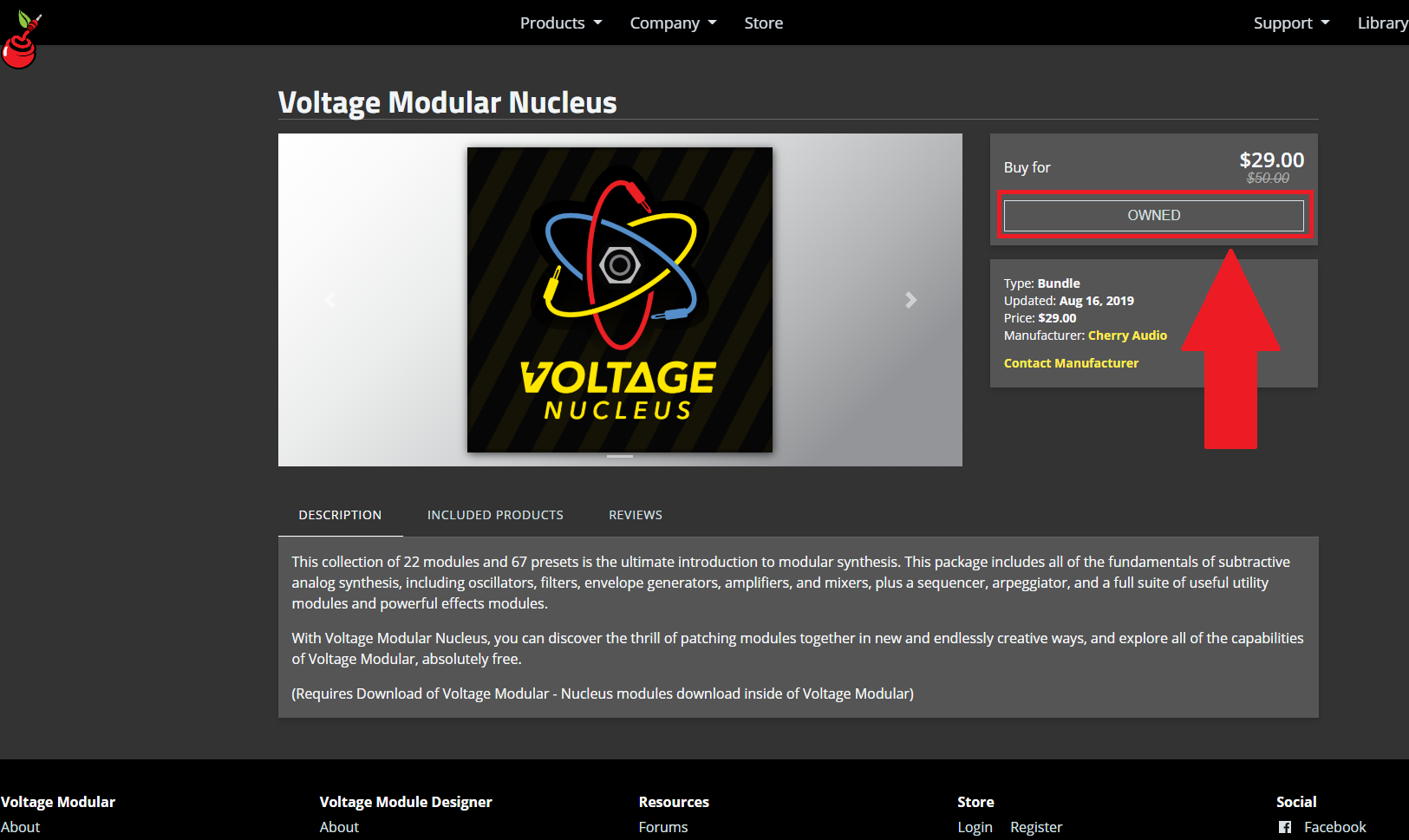 6. On the next screen, you can click the Windows or Mac installer. This will download the installer, which you can double-click to run.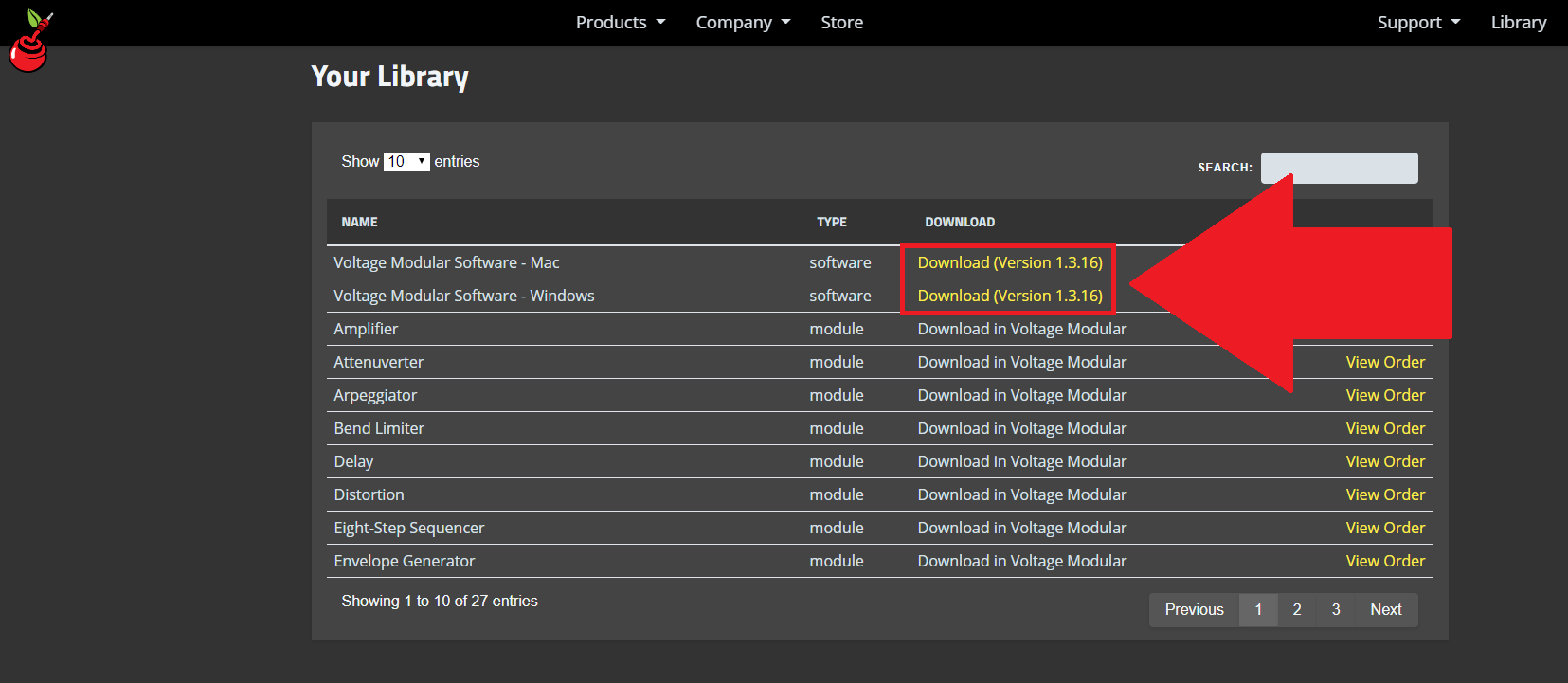 7. One of the screens during the installation process will list all of the different versions of the plug-in. Select what you would like to install and click "Next."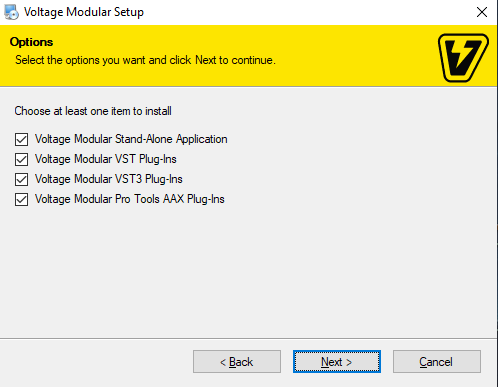 8. You will then see the screen below asking where you wish to install the program. It is recommend to keep the default location. Remember, this is the program itself and not the VST plug-in.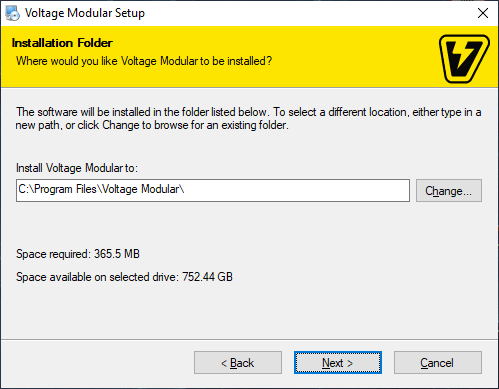 9. The screen below illustrates where the VST2 plug-in will be installed. Keep the default location if you are going to be using it in Studio One 4 Artist.
10. Once you have installed the plug-in, you can drag it into a track from the "Effects" tab in the Studio One Browser, which will launch the plug-in. Sign in with your Cherry credentials the first time that you use it, and you will see a quick download happen at the bottom left-hand corner of the screen. After the download is complete, you are ready to start using your plug-in.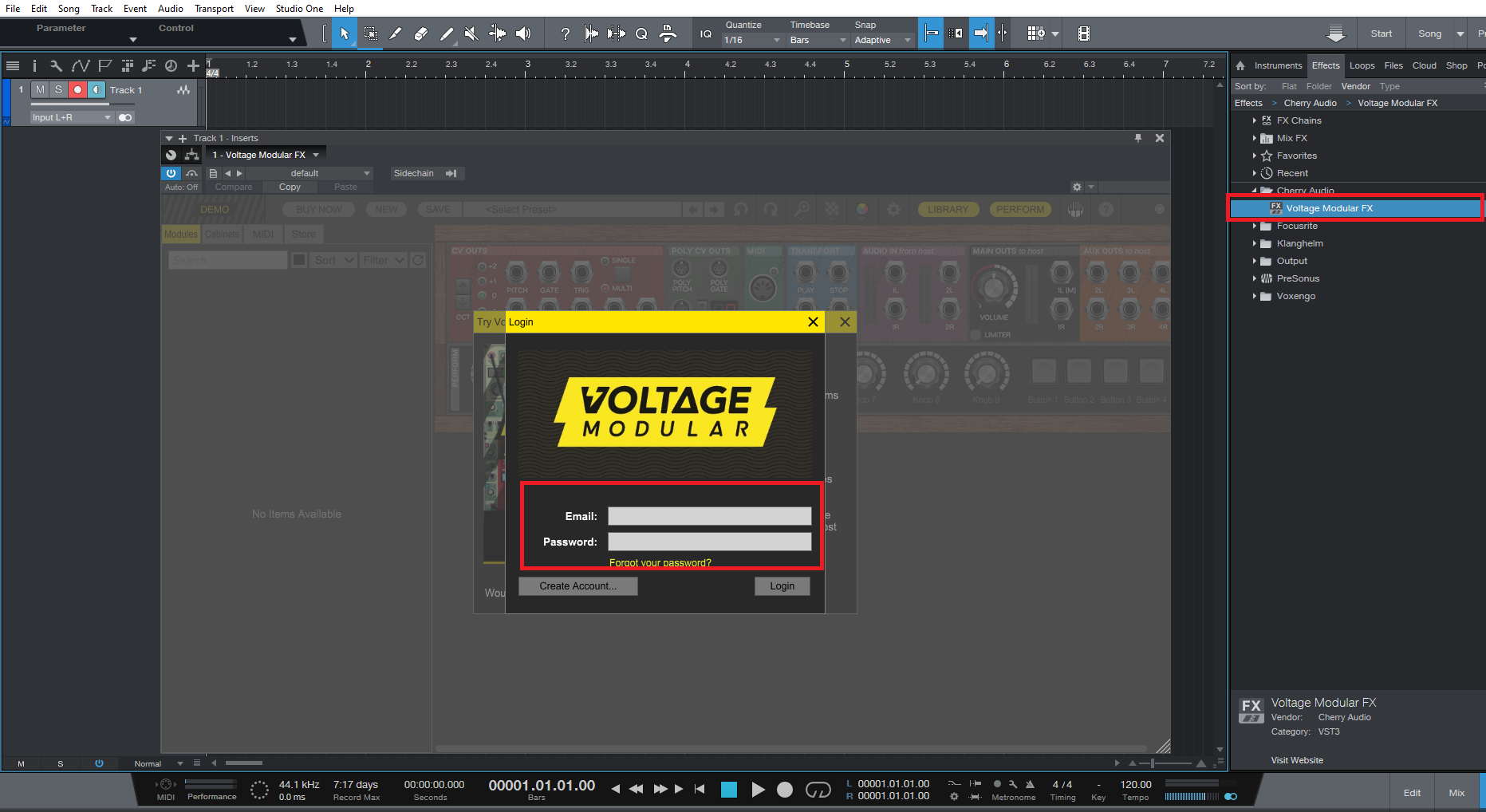 Here is a link to the Cherry support page. https://cherryaudio.com/resources/contact