For customers who are new to the Mac OS X platform, installing applications is done by opening the DMG file (which is more like a container), then dragging the application out of the DMG and into the Applications folder. 
We make this easy for you by creating a shortcut in the DMG to goes directly to your Applications folder. 
To install Studio One 4, just open the DMG that you downloaded from my.presonus.com by double clicking it. Then click and drag the Studio One 4 icon to the Applications Folder right next to it and it will place it on your storage drive.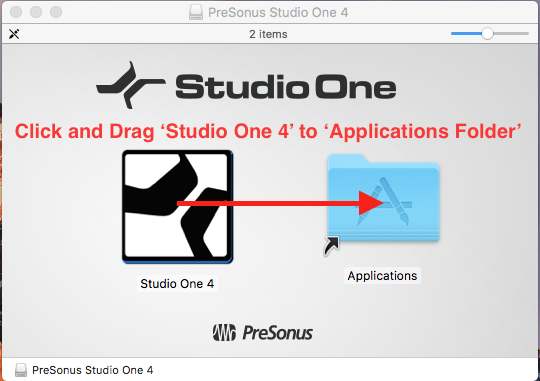 In a future maintenance update we will update the DMG so the background image shows the proper arrow for any other new users that may run into this.
Apologies for the inconvenience. 
Published May 24, 2018