You can activate your StudioOne software 5 times total. You can choose to use the 5 activations on 5 different computers if you need to.
To reset your Studio One activations, please do the following:
1. Log into your user account at https://my.presonus.com/auth/login
2. Once logged into your account, scroll down a bit, you will see a "My Software" section with the listings of your registered Studio One software.
3. If you do not see the version of Studio One you wish to reset in the list please click on the link entitled "See all my software".
4. Locate the registration code you wish to reset and click on "See all details"
5. Scroll down a bit, on the left side of the page, just below the download buttons, you will see a number "X" of "Y", where "X" = the number of current activations you have for that registration and "Y" = the number of activations that are available for that registered version of Studio One. There will be a link entitled "Manage Activations" - Click this.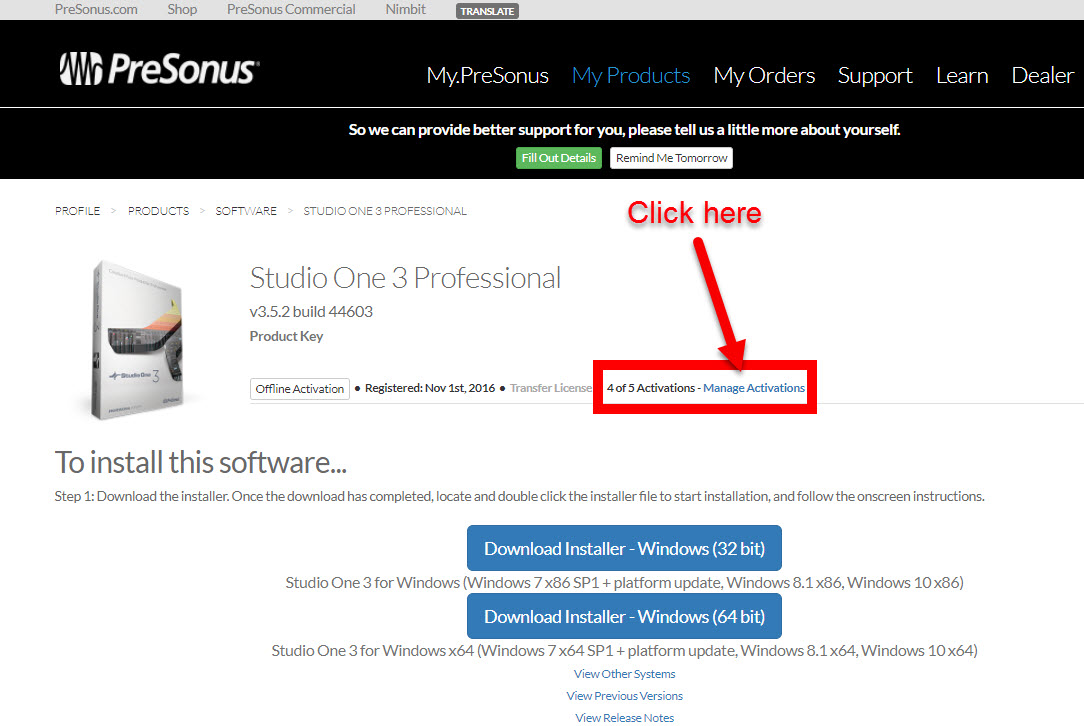 6. An expanded window will open with the activations for that registration code.

7. Click on the "Remove" link to remove activations from the list.