PreSonus User Account Creation
If you have just purchased PreSonus hardware or software, it is important to register these items in an account in your name. This is to ensure you get access to the proper software and/or drivers that are available for that content, and also to instantiate warranties and/or licenses for software that may be bundled with your purchased products.
If you need to contact PAE Tech Support for any reason, it is important to have an account created and to also make sure all your products are registered.
Keeping your account information current and up to date is also very important. Email addresses, phone numbers and hardware registrations all help our Tech Support team to further assist if and when you may need contact us should an issue arise.
Creating a PreSonus user account:
This process is fairly simple and can be done in a matter of a few minutes, provided you have the products handy and available during the account creation process.
1. To create a user account, go to https://my.presonus.com. On that web page, click "Create a My.Presonus Account."
See the screenshot below.
The next page that loads is the My.Presonus registration "Sign Up" page.
2. Fill out the provided registration form. Then click "Create My.Presonus Account" to create your new account.
**** Place a checkmark by "I would like receive occasional PreSonus updates(emails) about new features, products, special offers." Or, leave it unchecked to opt out of emails from Presonus.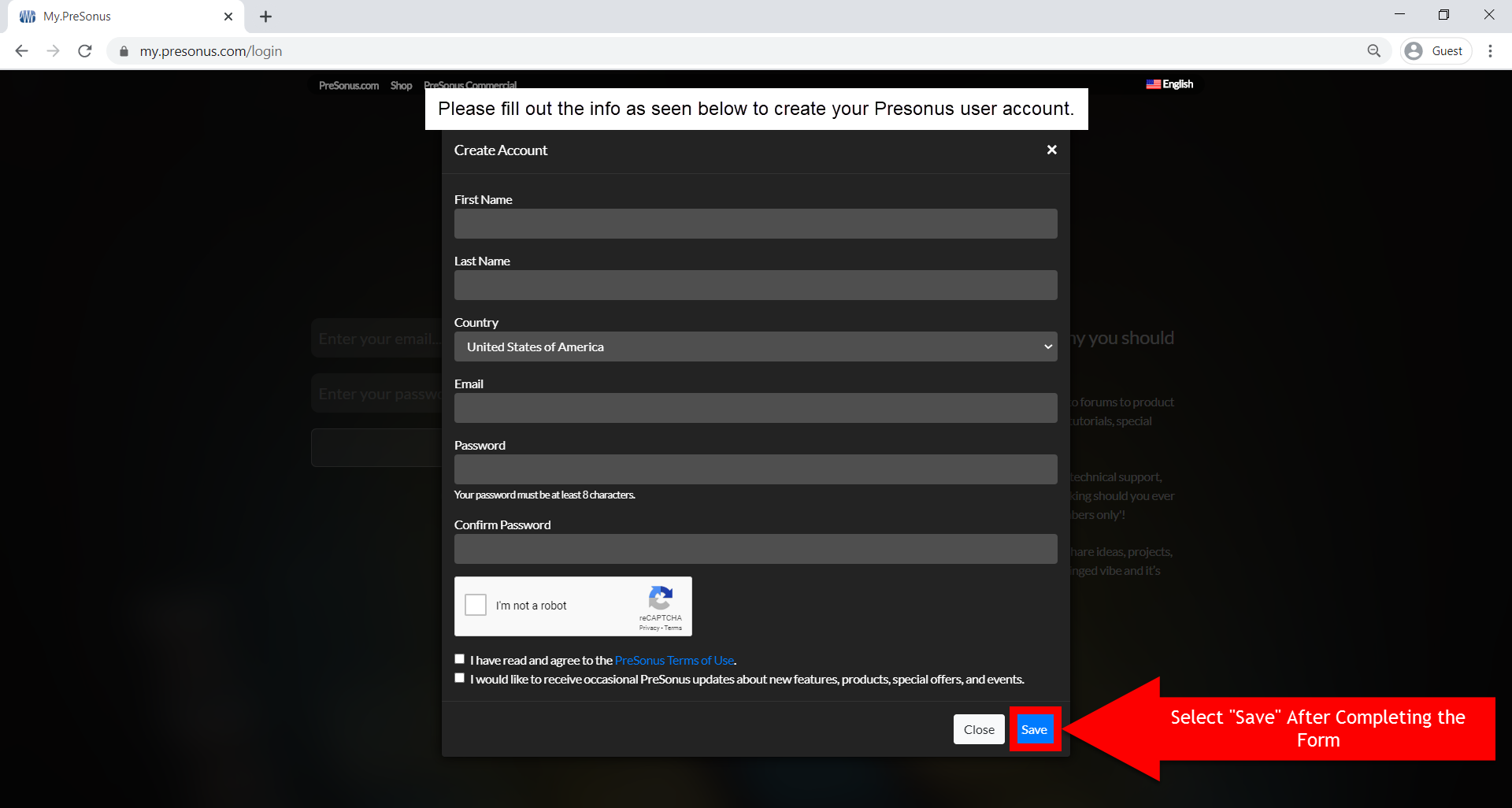 Once you create your account, a verification email from PreSonus is automatically sent to the email address you provided. Click on the link in the email to activate your account.
3. Check your email inbox for a Registration email from PreSonus.
• Note the email you used to create your user account at presonus.com, log into that email account and locate the email verification that was sent when you submitted the account creation form. Click on the "User Account Activation" link in that message.
Important Note: if you don't see any emails from PreSonus.com in your Inbox, check your SPAM or Junk Mail folder(s). You must activate your user account before you will be able to access the user account.
See the screenshots below.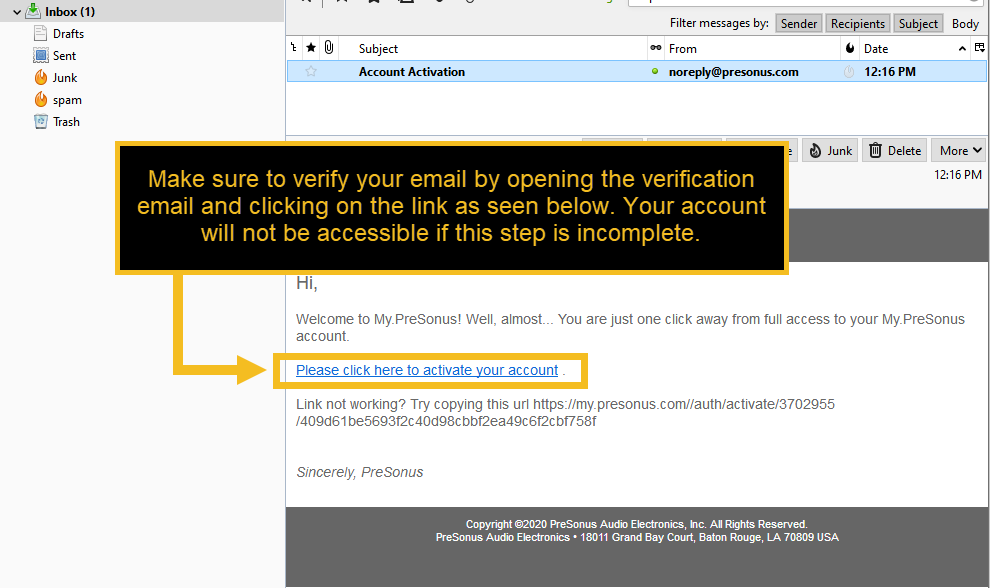 • Locate the link to verify the account and click that link.
See the screenshot below.

4. Registering products to your new My.presonus.com account.
======================================================
To report any issues, please contact PreSonus Technical Support by creating a Support Ticket at My.PreSonus.com/Support for further assistance.