The following information explains the process for registering the Output Movement plug-in on Output's site and activating it for use within Studio One 3. The Output Movement plug-in comes with the StudioMagic Plug-In Suite.
*If you wish to use Output Movement inside of Studio One 3 Artist, you must be updated to version 3.5.5 or higher.
***For information about M1 compatibility, please refer to the article below...
https://support.output.com/hc/en-us/articles/1500012358121-macOS-Big-Sur-M1-Compatibility
1. You can find your Product Key for Output Movement inside of your my.presonus.com account. It is under My Products>Add-ons, once you are logged into your account. Below is a screenshot: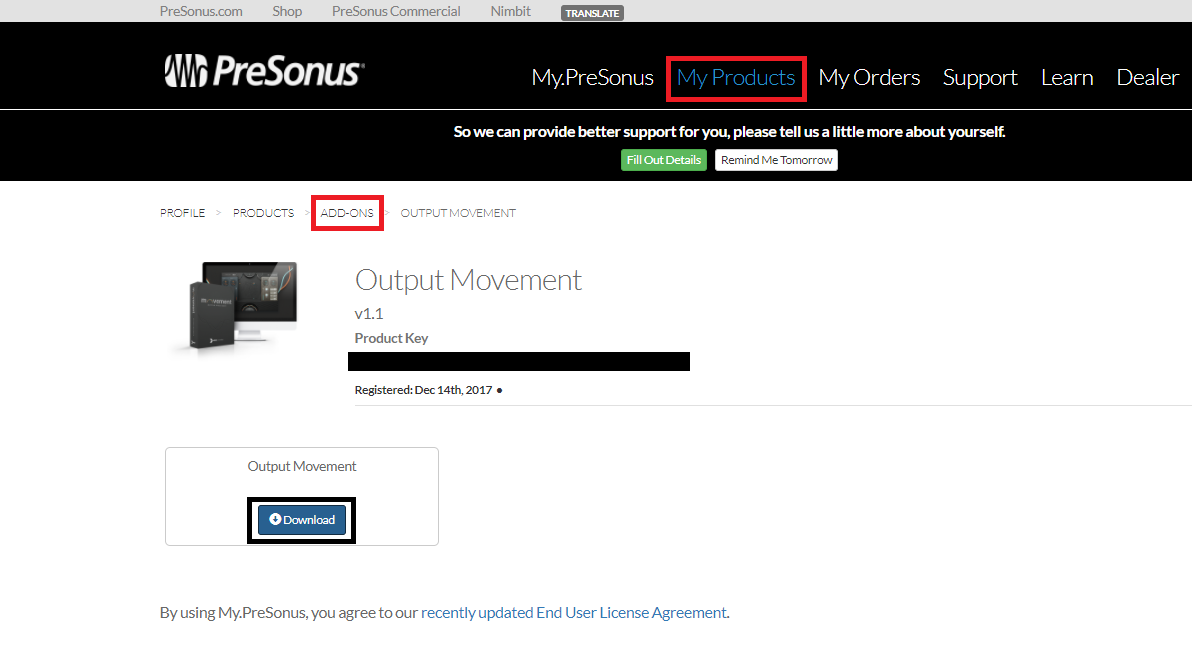 2. Click the download button in your my.presonus.com account to be taken to the Output landing page. If you don't have an account, you can create one on the right-hand side of the page. Here is a screenshot of that page: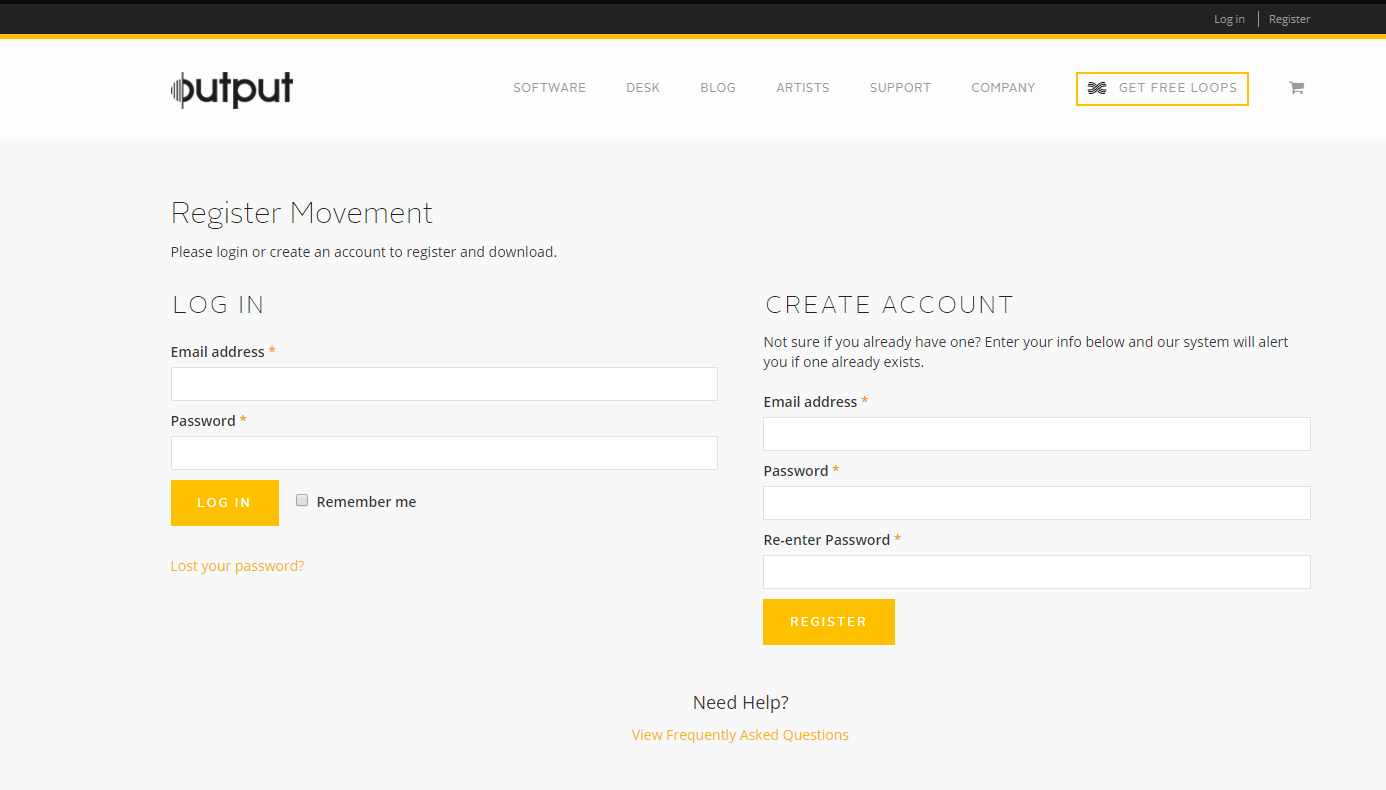 3. Once you have created an account, you will be taken to a page where you can register your Product Key. You can copy/paste the product key out of your my.presonus.com account, into this field. Press Submit to register the code.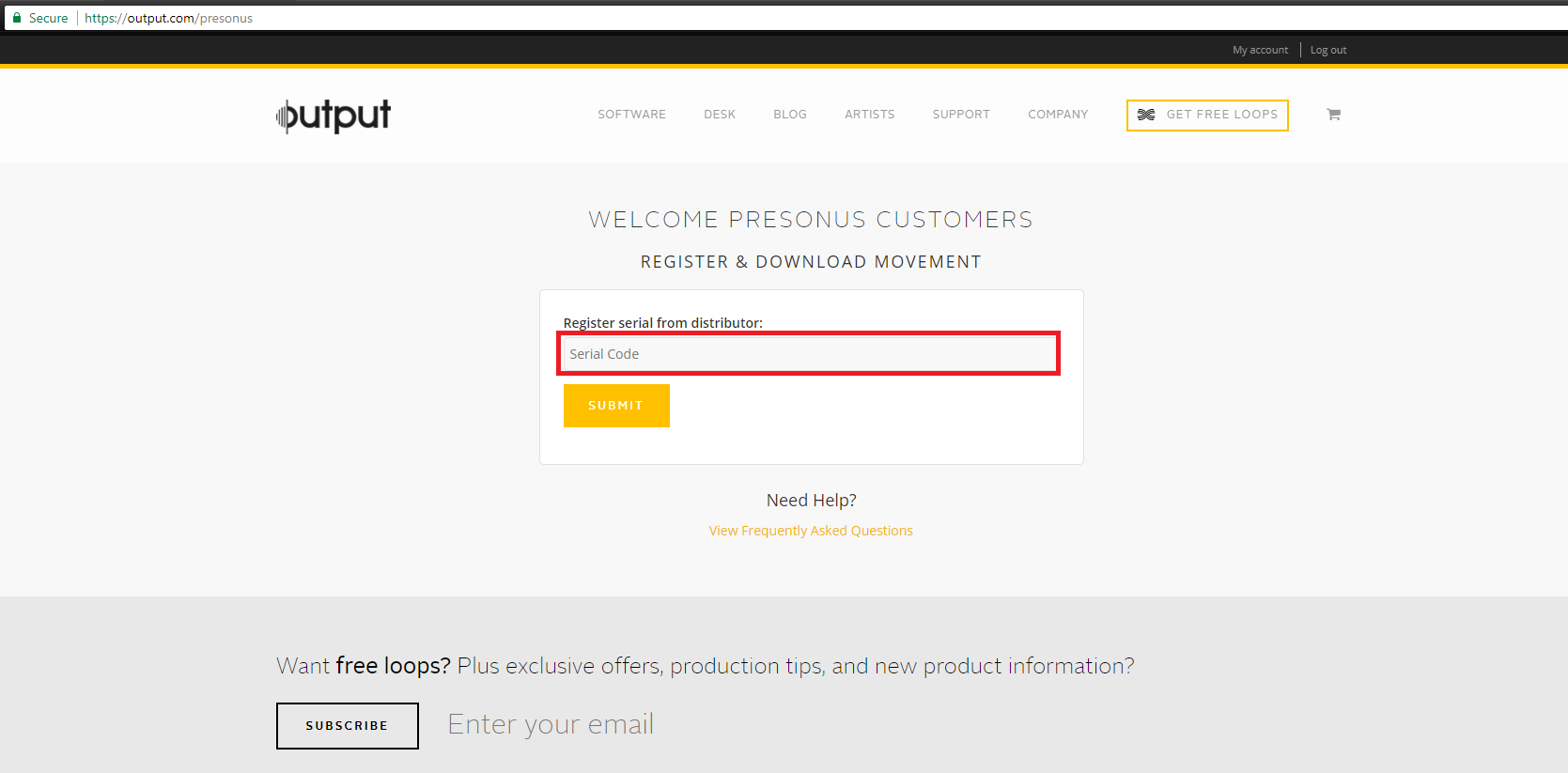 4. Once you have registered your Product Key, you will be taken to the following page. Here you need to click the link to download Output Hub and install it. Output Hub is the download manager from Output.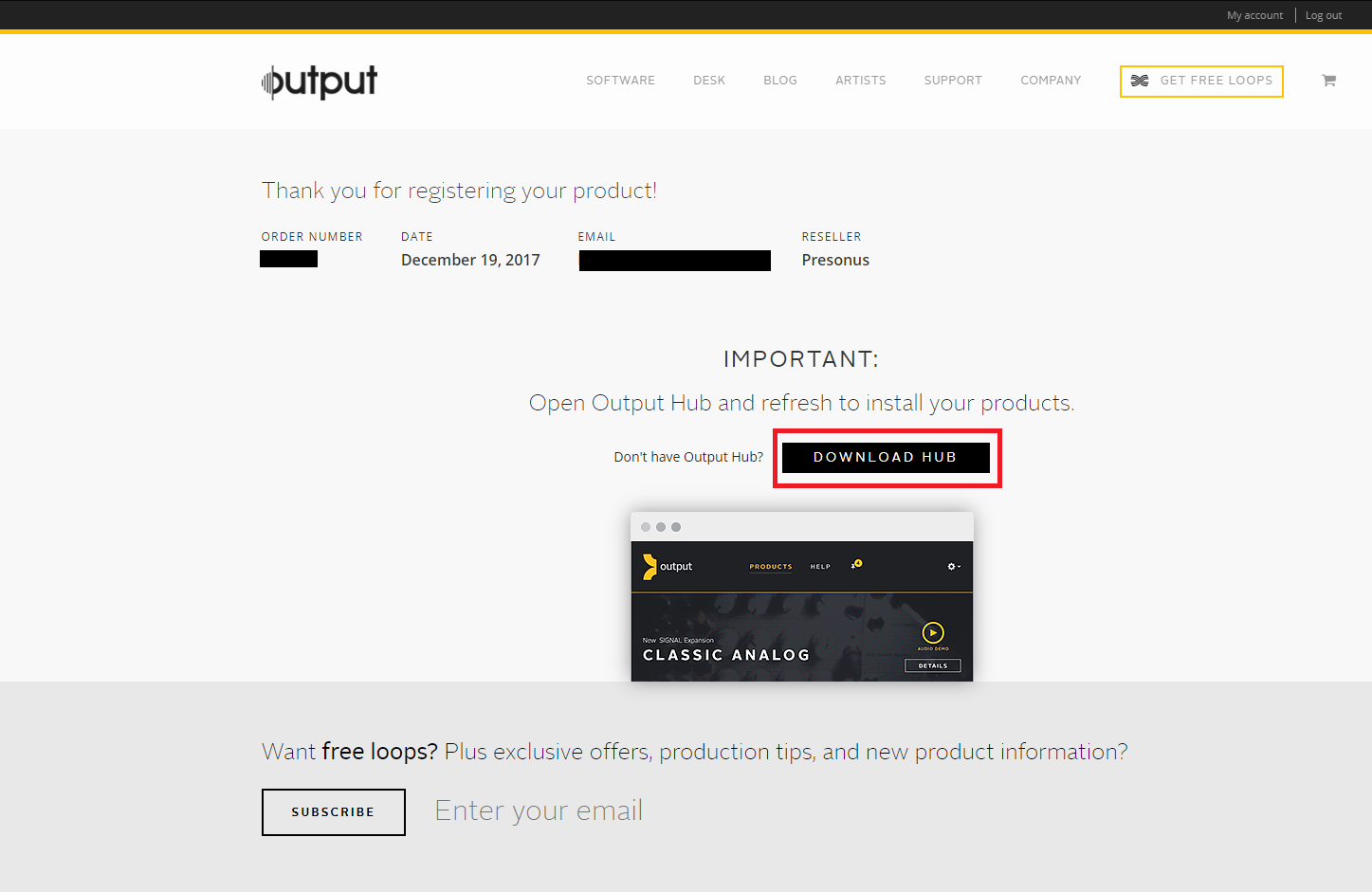 5. Click the link to download Output Hub for your operating system. You don't need to create an account on this page as you will use your Output credentials that you created in step 2 to log in. Once downloaded, double-click the installer to install Output Hub.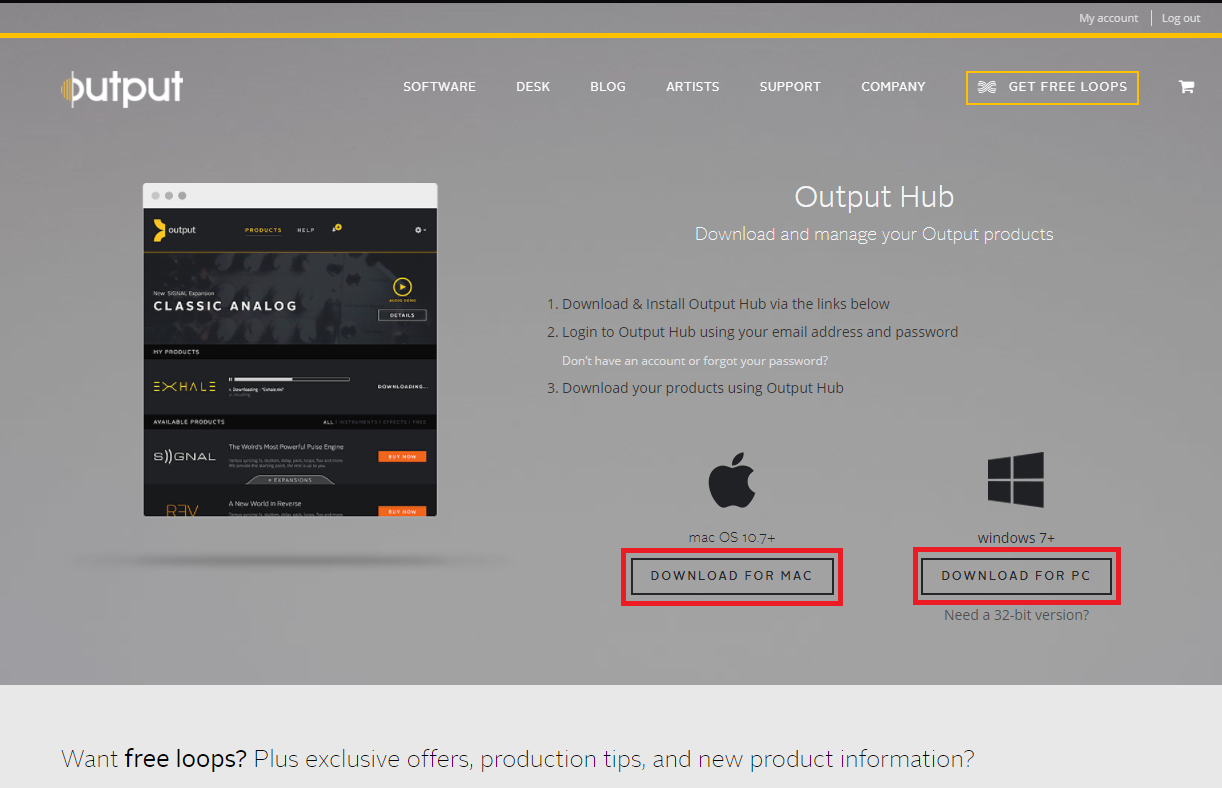 6. Run Output Hub and enter your email address and password that you created in step 2. Click the "Log In" button.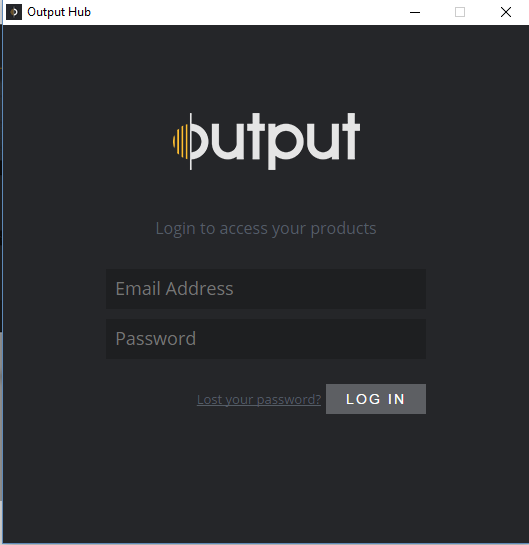 7. Once you have logged into Output Hub, you can download "Movement." Below you will see a screenshot that illustrates where you can download "Movement."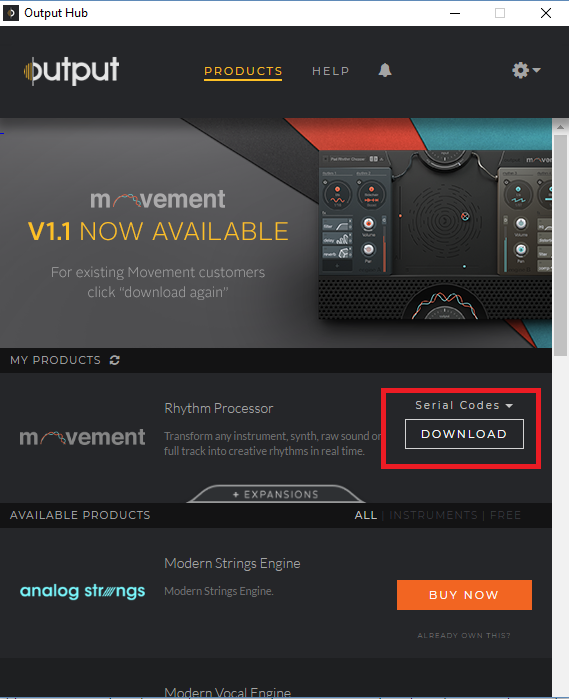 8. After you click the "Download" button, you will be taken to the following screen, where you can choose where you are downloading the installer for Movement to. This is just the installer for the plug-in and not the actual plug-in itself. The installer will still have to be run. To make things easy, once you select "choose," download the installer to your desktop so it is easy to find.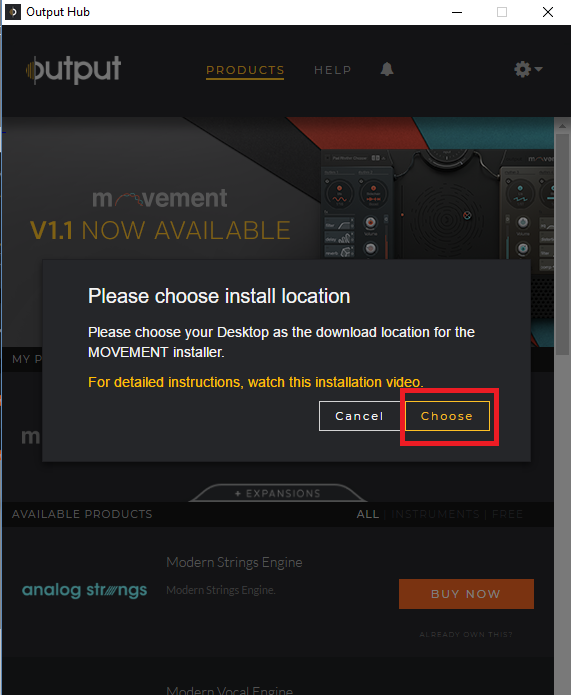 Once you have downloaded the installer, Output Hub will say that the plug-in has been installed. The plug-in has been downloaded at this point, but has not actually been installed. Please continue on to the next steps.
9. The following screen illustrates what the installer for Output looks like on a Windows machine. You will need to double-click the installer to install the plug-in.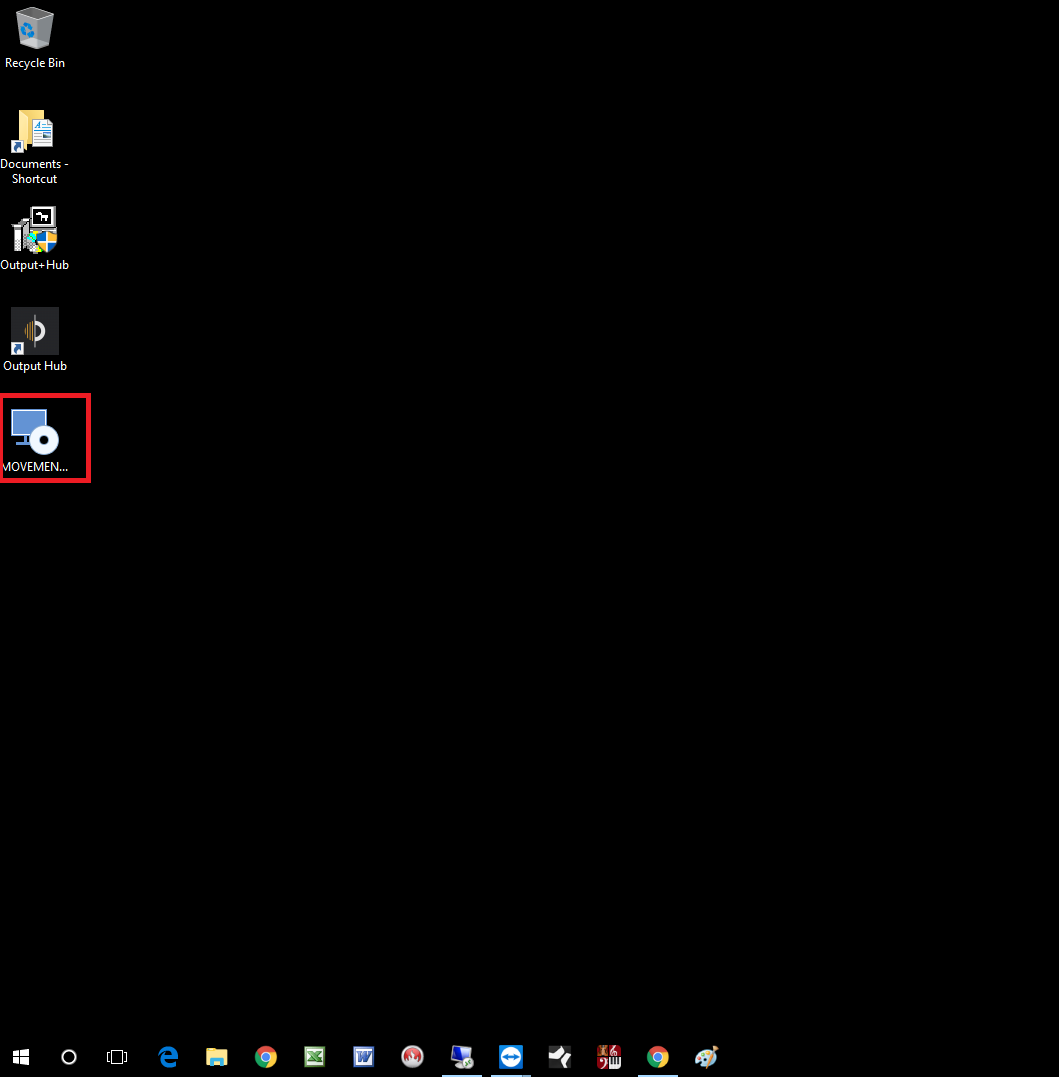 10. When you run the installer for Output Movement, you will be asked where you would like to install it to.
*On a Mac, your plug-ins are installed into a default location. Macintosh HD/Library/Audio/Plug-ins/VST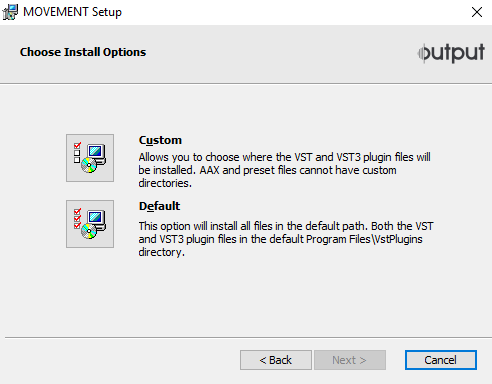 11. Once you have completed the installation, you will want to open Studio One 3 and drag the plug-in onto a track from the "Effects" tab in the Browser window. This will open the plug-in window for "Movement" and give you the option to activate. You will want to copy your Product Key from your my.presonus.com account and paste it into the highlighted field below to activate the plug-in.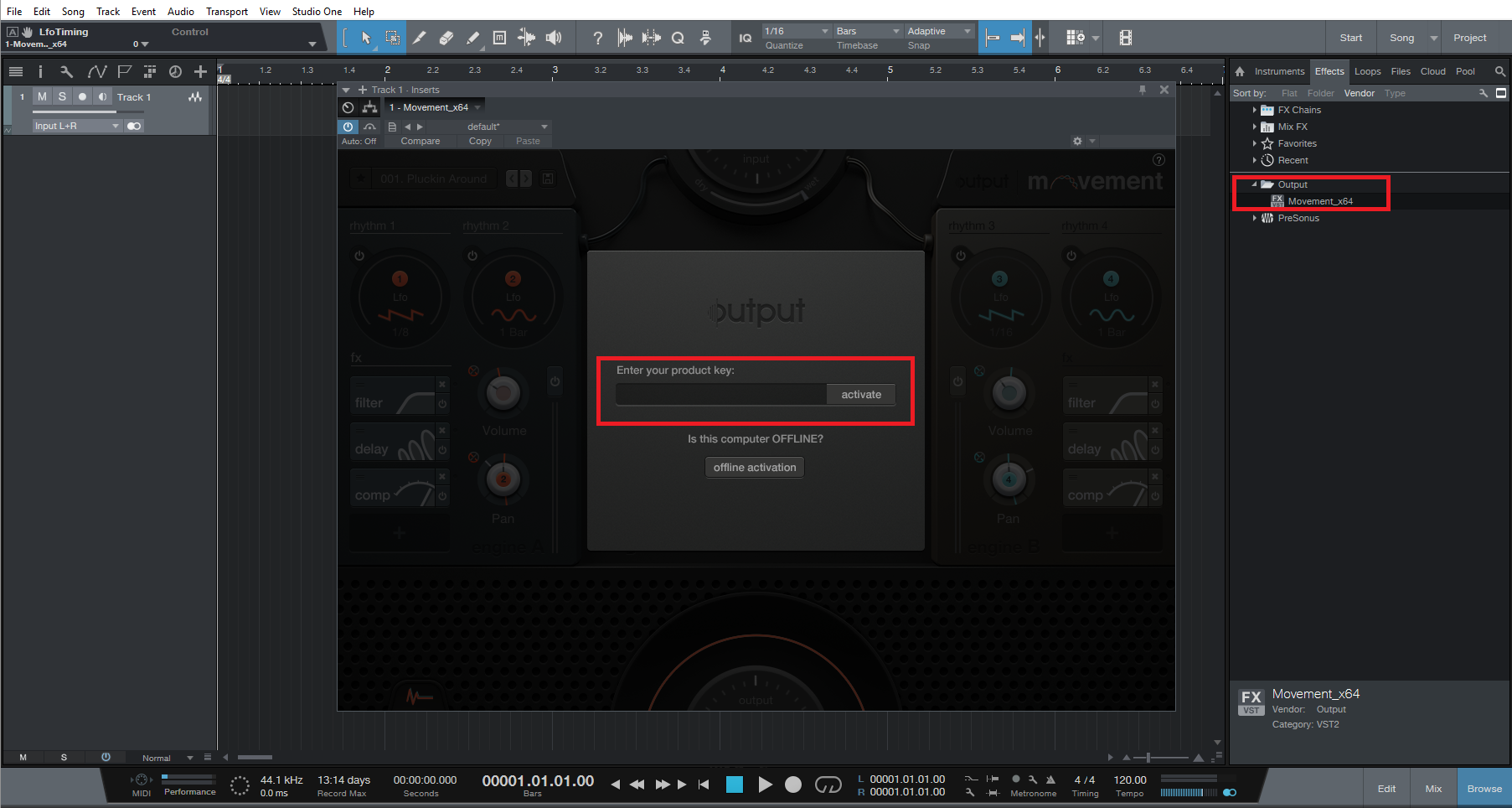 12. Once you have completed the above process, you are free to delete the downloaded installation files. Here is a screenshot of the files that you can delete: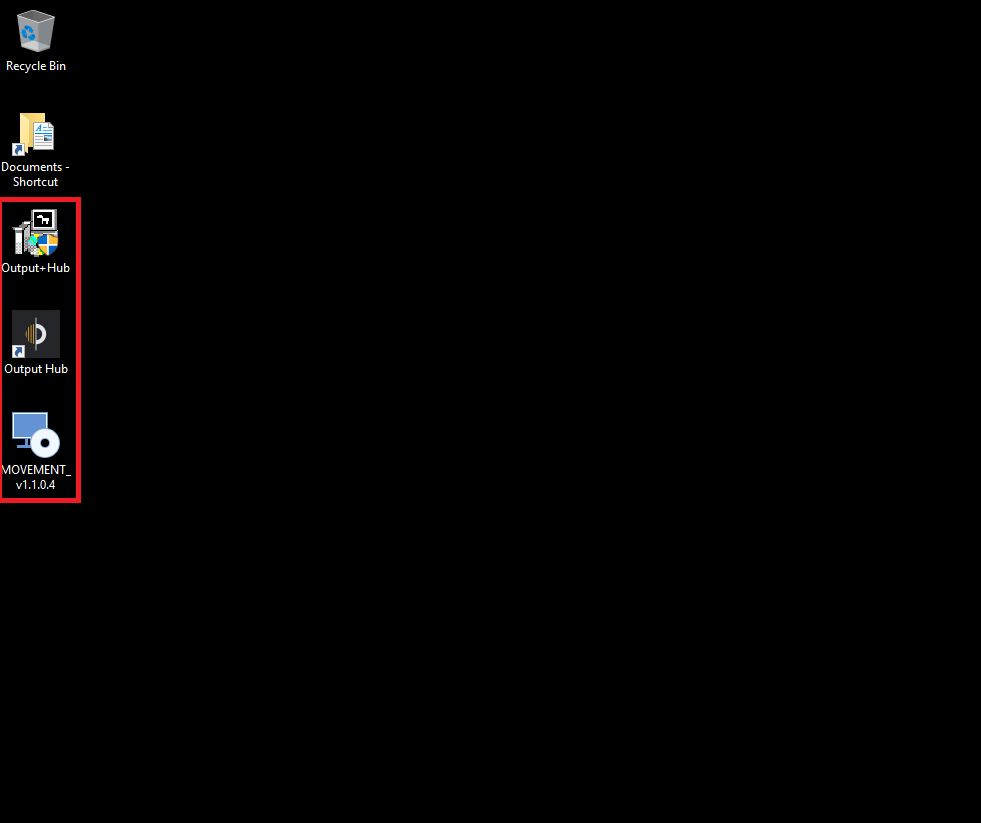 Output's support page can be found at the following link: https://output.com/support