StudioLive Series III mixers allow you to record and playback audio over AVB on any Mac that supports AVB.
A single computer can be used both to control and to record from the StudioLive, or separate computers can be used for control and audio.
Note: At the time of publication Apple only supports connecting one computer via AVB.
What You Will Need
StudioLive Series III mixer

An AVB-compatible Mac running 10.9.5 or later.  Any Mac with a Thunderbolt connection should provide hardware support for AVB.

If your computer does not have a built-in Ethernet port, you will also need a Thunderbolt-to-Ethernet adapter. USB-to-Ethernet adapters do not support AVB. 
Making the Connections
If you would like to remote control the mixer using UC Surface or QMix-UC, the control port on the back of the mixer must be connected either directly to a control device or to the same wireless network as the device running the control software. The easiest configuration is to connect a wireless router to the mixer's control port and then connect your computer or other remote devices to the router using either wired or wireless connections.
If you need AVB audio between more than just the mixer and the one computer, you can incorporate an AVB switch to create a full AVB network.
Note: StudioLive Series III mixers cannot be remote controlled over the audio network connection.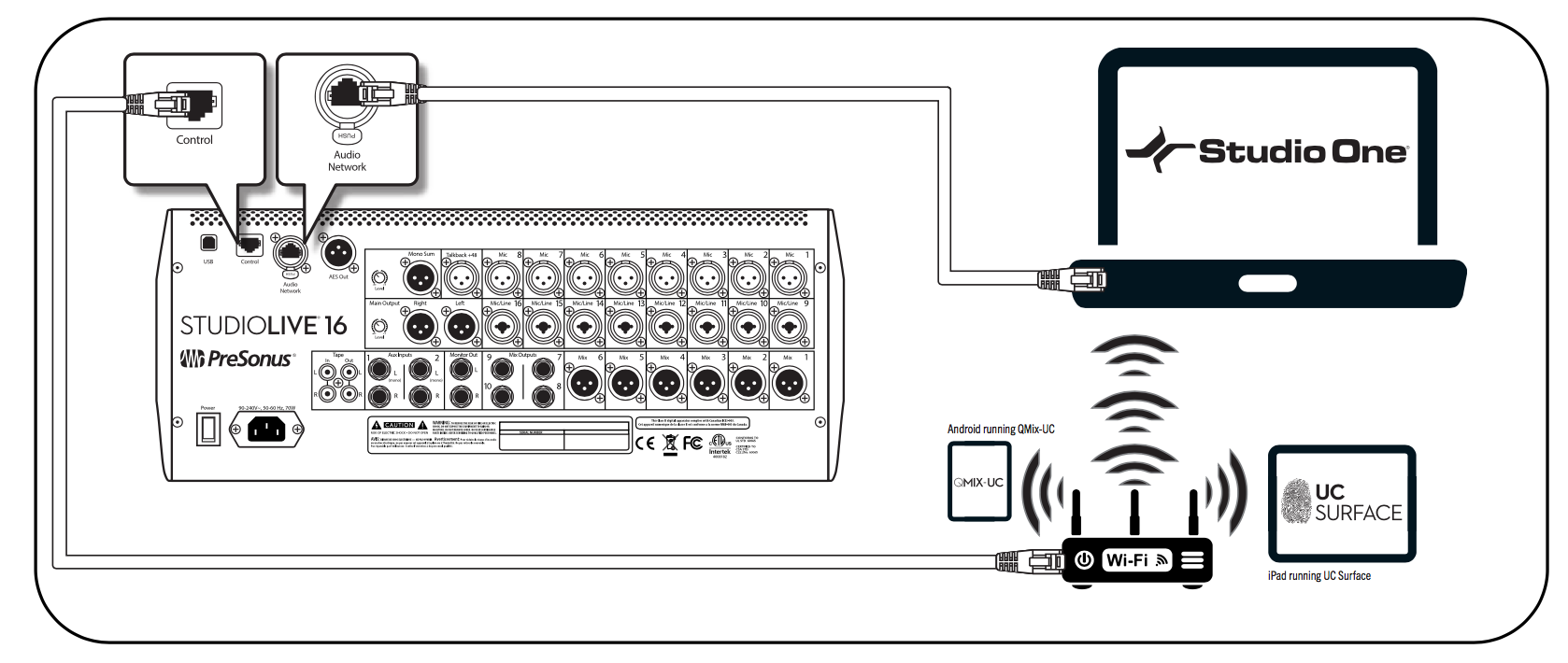 Setting Up Your Mac
Open Applications > Utilities > Audio/MIDI Setup.



Go to Window>Show Network Devices Browser.



Check the box next to "StudioLive 32" to enable the mixer to be used as a Core Audio device (this may take a moment).



Once your computer has successfully connected to your StudioLive Series III mixer, your mixer will apear in Audio MIDI Setup as an available audio device that you can use with any software that supports Core Audio (Studio One, Pro Tools, Logic, etc.).



 

See also Apple support documentation for Audio MIDI Setup for more information regarding AVB in OSX.